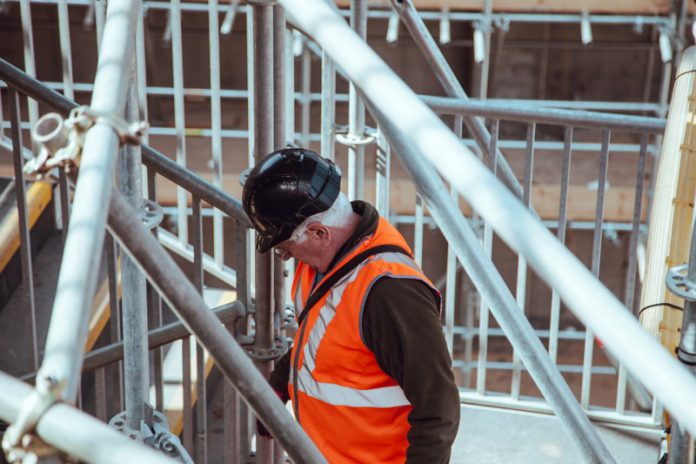 Whether you are building a new home or renovating an existing property, the process can be challenging and daunting. Scaffolding is an essential part of the process that makes the experience easier and safer. While setting up your own scaffolding may be an option depending on the project's size, it is best left to professionals. But are you aware of what factors to consider before hiring a scaffolding company?
Intelligent Scaffolding is a scaffolding company in Liverpool that offers a range of services to personal and commercial customers across the North of England. As an experienced firm in the industry, Intelligent knows the ins and outs of what the perfect scaffolding service needs. In this article, they will look at the key points to consider when researching a scaffolding company to hire.
Why Might I Need to Hire a Company?
There are several reasons why you may be looking to commence work on a property, from minor improvements to major renovations and huge new-build constructions. Some small jobs may not require scaffolding at all. For example, if all you are planning to do is paint the walls or erect décor, then you will likely only need an extendable ladder unless the ceilings are unnaturally tall. For advanced jobs, scaffolding may appear to be the best feasible solution. To decide whether you need scaffolding or not, you should weigh up the difficulties, obstacles and risks involved.
Hiring a company to do the job for you is usually the best route to go down. There are safety issues involved with scaffolding and the process can take a lot of time and effort. Not to mention that if something goes wrong, then you will need to fork out more money to rectify the problems. By choosing to hire a company instead of sourcing your owning equipment, you will be working with specialists that know how to safely install and dismantle the systems.
Factors to Consider Before Hiring
If you have decided that scaffolding is required, then it's time to explore your options. You can of course choose to set up your own scaffolding, but the process and sourcing everything you need can be challenging. In this section, we will walk you through some of the essential factors to consider before choosing a scaffolding company.
Services Offered
First of all, you need to consider exactly what you require and what the scaffolding company should offer. Different projects and environments require a specific set of equipment and skills. When researching a company, take a deep look at the services that they provide. Whether you require a platform, shrink wrap or safety netting, make sure that they specialise in this area. You should consider exactly what is required, such as the number of workers, type of equipment and materials, and how the project will impact on the wider area such as local neighbours. Ultimately, you want a solution that will make the job easier, faster and safer, especially when working at height.
Experience & Reputation
No matter the size of the project, there will always be a significant level of risk involved. You want a company that will get the job done just right while safeguarding people's health and wellbeing. For this reason, explore the company's history and experience in full detail. You can check testimonials from previous customers via Google Maps, Facebook and Business Directories to gauge how successful past projects have been. In particular, you want to look out for projects similar to yours and on a same level of scale. If reviews are overwhelming positive and you have pictures of the company's previous work, then this will go a long way to securing your trust and confidence.
Safety Measures
Health and safety should be absolutely paramount where renovation and construction is concerned. This is an industry which can be risky due to several hazards, such as failing from height, uncontrolled debris and dangerous equipment. You certainly want to avoid a worker being injured on your property or even yourself or a family member getting involved in an accident due to reckless work. We recommend that you ask the scaffolding company about the safety measures that they have in place. Any decent firm should be more than happy to oblige, while ones taken aback by such a request are best left alone. You should see whether insurance policies are in place as well as any necessary permits and licenses. Scaffolding companies are heavily regulated by local councils to manage health risks and the affect work has on the local community.
Costs Involved
We recognise that you may want a scaffolding solution that is cost effective and within your budget, especially if you are a personal customer. However, it's important that you don't settle for a cheap service. It should be a priority to get the job done properly while ensuring safety. Local companies are often cheaper as there are less fees involved in transporting people and materials. No matter what, the company should provide you with a bespoke quote that suits exactly what you require. You should avoid paying for any equipment or complex services that you don't need.
Accreditations
Finally, it can be good to see what accreditations the scaffolding company has. There are several industry bodies that the firm may be a part of. While being part of a professional body is not a requirement, it informs customers that the company cares about following the industry's best practices and highest standards. Accreditations help to show that the company will do what is necessary to provide a high-quality and safe service.