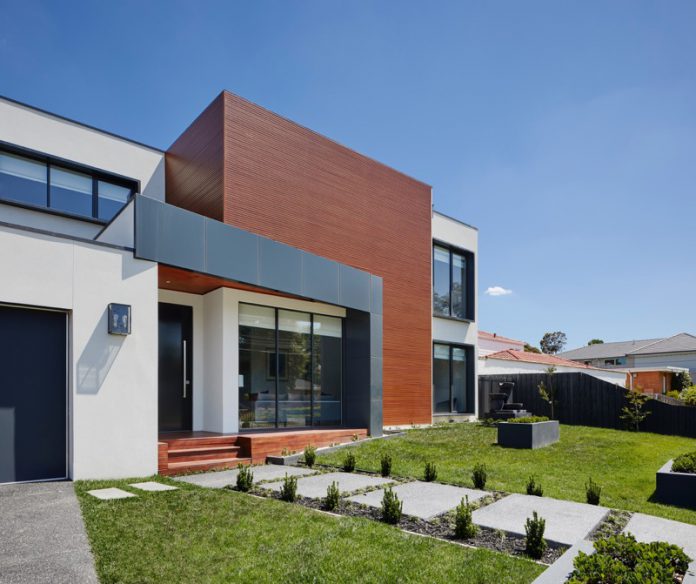 Architecture is one of the classic examples of disciplines that may greatly open the world to students. It is not only about learning many theories and drawing but also exploring the architecture of nature and the world. Logically to assume, the more experienced and talented you are, the more opportunities to be recruited in other countries you have. Yet, some students may doubt the prospects of architecture, because of doubtful wages, and doubtful working hours. If it is your area of interest, please do not write it off as lost, because lots of myths are around other disciplines as well.
Today, we are going to share with you the 10 key and strong reasons to study architecture.
What Is Architecture About?
In simple terms, architecture stands for the process and product of designing, planning and constructing buildings or structures. There are 8 major careers in the discipline including commercial, residential, green, industrial, conservation, landscape, urban and interior architecture. If speaking of more modern directions, you can also dive into online design and build web environments.
Then, where to study architecture? Normally, students go for such degrees in colleges, universities as well as art schools. You can sign up for online courses too, however, there will be certain requirements. As you could guess, to be a successful architect, you won't avoid drawing. Then, you have to possess physics/maths knowledge if you are involved in landscape, residential, commercials among other buildings. Again, if speaking about web design, you should at least understand the basics of drawings.
If you match all the above-mentioned criteria or at least are confident of mastering it prior to starting the architecture learning, check the 10 reasons supporting this career.
#1 You Will Possess Stunning Problem-Solving Skills
Agree or not, however, each and every architect can boast problem-solving skills thanks to long hours of studying data, probabilities and then their safe implementation into reality. For example, you need to come up with the design of the building. You do not simply draw a picture, but think of its relevance for the infrastructure, its safety for further residential living, and potential risks of the applied materials for the construction. Further on, it also helps with real-life problem-solving because you do not make rash decisions but think of them from different aspects.
#2 You Can Travel the World
Those who study architecture should usually travel a lot. It concerns both domestic locations alongside overseas. For example, you may need to visit Italy to learn more about Roman architecture, or Scandinavia for Nordic approaches regarding architecture and design. Moreover, exactly this specialization predetermines overseas internships and business trips.
#3 You Can Create
Another obvious reason for studying it is to create new things, new environments, and products. You can draw, come up with 3D graphics, or build plans on industrial projects. It is all about one's creativity. By overlooking the Barcelona landscapes, you can see what creativity may do to a city.
#4 You Can Collaborate a Lot
Architecture is the field where you always communicate and collaborate a lot with others. You always meet like-minded people with whom you can exchange ideas and build projects. As of now, you can refer to The American Institute of Architecture Students (AIAS) which is a community for architects from around the world. They feature conferences to connect students who want to contribute to the environment. Do not forget about online communities where you can find a partner to create things together.
#5 You Can Think Outside-the-Box
Compared to other students involved in certain specializations, you do not just solve the problem, but you pass a whole journey, experience it from different aspects, and provide solutions alongside research and analysis. For instance, you can propose a project that won't simply fit the local infrastructure, but also the extra needs of people residing nearby.
#6 You Want to Have Fun
Regardless of the occasional complexity of this field, you can make fun of it a lot. Online courses or degrees connect people who have an extraordinary vision of life, so you can group together for parties or meetups or even come up with a startup for future profit. Why not?
#7 You Can Help Environment
As was hinted above, you can study green architecture. Your main goal is to help our world come up with the best buildings, structures, and products that will affect the carbon footprint, and prolong the lifespan of the next generations. Such specialization is truly on-demand, and it is the one that may help you travel around the world again. There are yearly conferences and meetups with the leaders in environmental control.
#8 You Want to Have a Decent Salary
Regardless of the myths about low salaries, architects can earn a lot depending on their experience, and knowledge. So, to help yourself achieve a decent salary, you should think about taking extra courses in the field and practicing more and more. Participate in camps, or sign up for free projects for practice in pursuit of receiving referrals.
#9 You Love Beauty
Architecture is the field also for those who cannot tolerate trite things. If you believe you want to make the world more vivid rather than black and white, you can succeed greatly. For example, you can sign up for an internship with interior design companies, and work on making up colorful designs for kindergartens among others.
#10 You Want to Be Respected
Understand it properly – every job is a job, and people who do it inspire respect. Yet, if you study architecture, it is considered as a respectable job that can put you in the communities, and networks of not the last people in this world.
If you struggle with your architecture STEM homework, do refer to CW Assignments homework service where experts may help you do your projects fast and accurately. Such specialists' assistance may help you improve your current grades. Otherwise, helpers assist with application STEM papers.