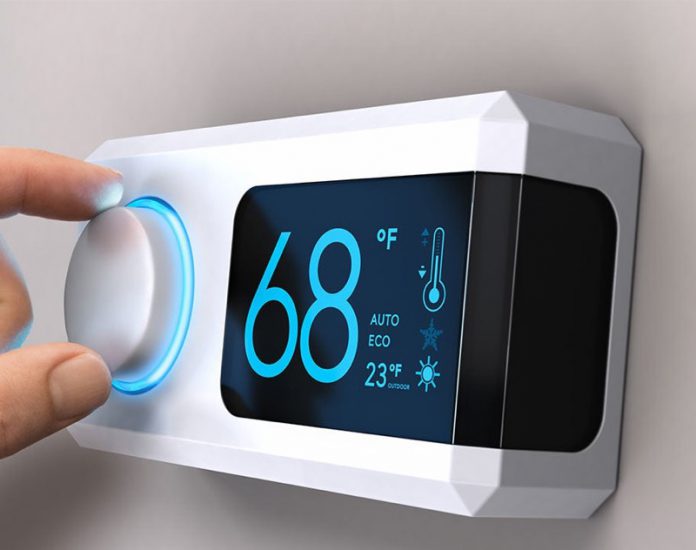 Air conditioners help keep our homes comfortable by regulating the temperatures adequately. It is, therefore, essential to ensure that our air conditioners are functioning effectively to keep everyone in our homes comfortable throughout the year. Air conditioners can be pretty energy-consuming sometimes, depending on how much you use them in your homes. Regardless, it would be best if you did not overspend trying to catch up with the bills that come about from using an air conditioner in your home.
7 Tips To Help You Keep Your Utility Spending Under Optimum Control
1. Air Conditioners With Programmable Thermostats
Using air conditioners with programmable thermostats helps you conserve the energy consumed in your home by your air conditioners. With this feature, you can purchase an air conditioner or have a programmable thermostat installed in your air conditioner.
The advantage of having a programmable thermostat is that you can set the required temperatures of your home either during summer or winter. The programmable thermostat helps adjust the temperatures of your air conditioner regardless of the time of the year. This helps you save money used for electricity bills.
2. Regular Cleaning Of Your Air Conditioner
An air conditioner should be cleaned regularly. This makes it convenient for you and your money. You should regularly check your air conditioners airflow to make sure it is free and in total capacity. This is done by ensuring the vents are clean and no distractions around your air conditioner to block the airflow. Cleaning your filters or changing them over the required period is also another way to help you save money on your air conditioner. Make a habit of cleaning your baseboard heaters to prevent the accumulation of dust and debris in the system.
3. Covering Windows When The Air Conditioner Is Turned On
Windows can be a source of heat loss during winter. No one wants to deal with openings that lose the room's warmth. This is why windows should be kept covered when the air conditioner is heating the room during winter. Not only should be windows be covered but also any spaces in the house where heat loss might be experienced. This increases the insulation in your house, allowing you only to use the air conditioner for a lesser time.
Consequently, when you fail to leave the windows closed, it causes the air conditioner in your house to work overtime to attain the required room temperature. Eventually, your air conditioner will tear out and reduce its optimum performance. In the long run, your energy bill skyrockets beyond your expectation. This is also the same case when trying to cool your home in the summer while your windows are not covered.
To effectively manage your window covering during the winter, open the drapes on windows that emit sunlight during the day. Keep the drapes open for as long as sunlight enters, and close them when it disappears. Keep window coverings drawn over windows without solar exposure, especially overnight, to insulate the windows. During the summer, keep blinds and curtains closed to block out the sun's rays.
4. Maintain Your Air Conditioner
Schedule maintenance dates for your air conditioner. Do not wait until your air conditioner has issues to call the maintenance company. This will enable the contractor to help prevent problems that could have later cost you a lot of money. An effective air conditioner will work efficiently and consume less energy. In this case, you get to pay less on your energy bills.
It is important to note that maintenance should be done right before winter at the end of summer. When you service your air conditioner right after every long season, you are definitely preparing the air conditioning system for the upcoming season. Failure, to which your air conditioning system will not be as effective in the upcoming season, be it summer or winter. This is why a professional should check your air conditioner to ensure the ductwork and filters are replaced and ready to run.
5. Get Your Home Assessed
After the installation of your air conditioning unit, the contractor must assess your home carefully. At this point, they get to spot all the leaky areas that may cause heat loss in your home during winter and repair them. It could be leaks in the ductwork, basements, attics, windows, holes etc. some of these issues are upon the homeowner to make the needed modifications before summer or winter. This then reduces the energy losses and, in the end, saving you money while comfortably using your air conditioning unit. Remember that even the slightest changes can save you a lot on your heating and cooling expenses.
6. Turn Off Your Air Conditioner When No One Is At Home
You might have come across the word economical before, right? Switching off your air conditioner when no one is at home is economical. It saves you money and utility costs that you could have incurred if you kept your air conditioner running while everyone was away from home. With improved technology, we now have smart air conditioners that one can control from their phone. You could turn it on or off from anywhere you are geographically by just connecting to the internet. How convenient is that!
7. Air Conditioner Plus Traditional Fan
Using your traditional fan together with your air conditioner can make such a huge difference. Your traditional fan helps circulate the cool air in your home quicker in those hot summer seasons. This, in return, helps save on energy which saves on money, while using your air conditioner because of the support from the traditional fan.
Are You Ready To Save Some Money on your air conditioning system?
The necessity of having a reliable air conditioner cannot be overemphasized, especially when we remember those incredibly hot days of summer and the cold days of winter. All the above-mentioned tips are necessary for cutting on costs incurred while running an air conditioning system. We all want to save money even as we enjoy the comforts of optimally regulated temperatures by our air conditioning systems.