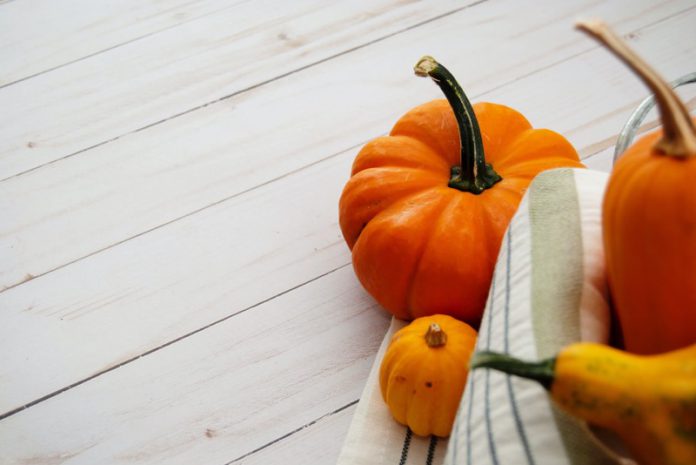 It comes as no surprise that pumpkins are fun, and easy to grow! They are a staple of autumn and provide fun for family's pumpkin picking to get into the Halloween spirit. As well as making great autumnal decoration, you can sow your pumpkin to make a hearty warm soup on a cold day. You may have missed the boat this time, but we're here to show you how to grow pumpkins for next Autumn.
Sowing
Sowing pumpkins begins in April and May. It's advised to begin growing your pumpkin indoors, placing them outside in a sheltered spot once they are more established. You should sow your seed flat on the side and ½ an inch deep, with temperatures between 18-21 degrees.
Additionally, you can sow your seeds outdoors if you sow late May or early June when the weather is warmer. You should still cover your crops with plastic sheeting and leave this on until germination.
Growing Conditions
 The best condition for growing pumpkins is a warm, sheltered position with great sunshine and good soil. Before moving them outside however it's important to acclimatise your crops. To do this, purchasing a cold frame is advisable to take the temperature down from that of inside, finding a middle ground between indoors and full outdoors. This isn't necessary though, if you don't have a cold frame, you can move your pumpkins outside during the day and inside at night.
Before planting in the garden, you should make a whole big enough to fit a football in, filling it with good compost and soil. Treat the space with a good fertiliser and space them around 2 meters apart from the next hole. If growing in the ground isn't for you, purchase large growing containers or growing bags. The key here is to water your pumpkins well, they need plenty of water. Using a great fertiliser that is high in potassium is key for a great pumpkin growth, head to Wynnstay for more information on good fertilisers.
Problems 
Don't be disappointed if you encounter problems when growing your pumpkins, even the best gardeners can have issues! One of the main problems caused by growing conditions is no fruit or rotting fruit. This is largely a result of the conditions being too cold causing inadequate pollination. Luckily, this problem is temporary and when the weather picks up in the summer this will spur pollination to thrive, therefore you will watch your pumpkin continue to grow throughout the warmer months.
Harvesting
Allow your pumpkin to colour before hand picking in the autumn. The great thing here is you can use your pumpkin straight away! Ideally you want to harvest your pumpkin before the frost kicks in, and keep your pumpkins protected over night with a blanket should the frost hit unexpectedly. To round off your pumpkin, store in sunlight for a week once you have harvested to harden the skin, this will increase the amount of time you can store your pumpkin!