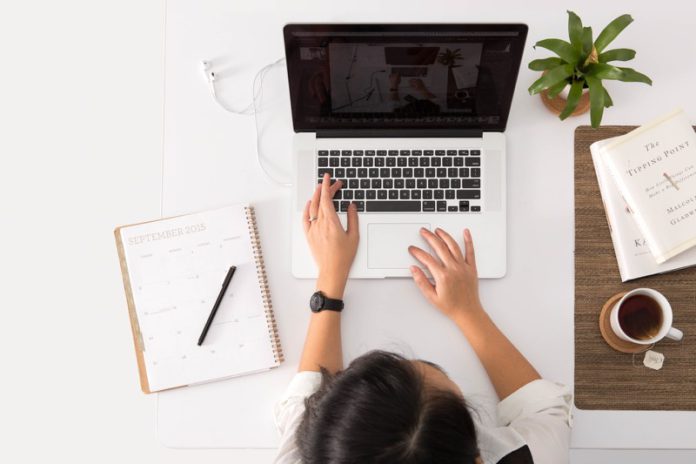 Pandemic has shifted the whole world upside down. With lockdowns and the COVID restrictions, everything is deeply affected. Not only businesses and workspaces have switched online, but the entire education system is now running online to maintain sustainability. Online schooling, virtual classrooms, and assignments have increased the dependency of students on Internet connections.
Students need more cost-effective internet plans to smoothly continue their studies rather than worrying about spending so much on the internet only. Many internet service providers understand this need and offer special discounts to students. For instance, Windstream Internet plans offer ultra-fast high-speed internet in a very economical price range making it an affordable and reliable choice for the students.
We are listing down the providers below that offer the best internet service with low prices for the student so they can participate in their educational programs without internet connection being a hurdle in their way:
Windstream Internet
Windstream internet uses a broadband cable, fiber optic, and DSL technology to provide the best internet connection. Kinetic internet by Windstream is famous for providing super-fast speeds and multiple plans to match your budget. It is used by thousands of people within availability in 18 states around the US.
The minimum speed you get with Kinetic Windstream internet is 25 Mbps for $27 per month and it can reach up to speeds of 1000 Mbps for about 80 per month which can help you attend your video conferences and online classes uninterrupted. The best part about Windstream internet is that it provides you with the best speeds without any data restrictions. So you can browse through as many websites as you want without any limitations.
It offers flexibility by providing you the choice to pick and decide for how long you want to continue with their services and not bound you by any contracts. Windstream is also known for its advanced security services as they offer multiple security plans to keep your data protected. In addition to that, they offer plenty of parental controls and 24/7 tech supports to resolve any network-related issues.
Spectrum Internet
Spectrum internet is known for providing special discounts to students and low-income families. Students who are eligible for NSLP can get exclusive student discounts through Spectrum Internet Assist in which they can enjoy high internet speeds of up to 30 Mbps and unlimited data.
Spectrum Internet service also offers a no-contract policy and you will receive a free modem with your subscription to the services. Spectrum offers several plans but as a student with and limited budget, the Spectrum 100 can be your go-to plan. It has everything from good download speeds to low connection lags, no data caps, and no extra fees or charges.
As a student, you already have a lot of other things to stress about so internet contracts shouldn't add more worries to you. This is why spectrum internet offers a no-contract policy and saves you from additional hassle so you can focus better on your studies and worry less about other things.
AT&T Fiber Internet
With AT&T Fiber internet you do not have to worry about the speed and stability of your internet connection. AT&T Internet offers several plans so you can pick according to the need of speed you require and your affordability. For instance with AT&T fiber internet 300, which is a designed internet plan, you can stream as much as you want without buffering.
So if want to watch a YouTube tutorial to clear your concepts about any subject or topic, AT&T Fiber internet 300 is the plan for you. It enables you to load HD videos in no time, provides you with the speeds with which you can download 1 GB in almost 60 seconds. You can also enjoy the benefit of Ultra HD 4k streaming on three different devices at the same time with this service.
Another perk you can enjoy having AT&T internet is that you do not have to worry about any contracts as the service works completely contracts less, for students this could be a great option to consider because they don't want to hassle about taking care of internet contracts along with their studies.
Frontier
Frontier internet guarantees cheaper internet with high speeds that is all a student demand in 2021. It covers the area across almost 25 states in the U.S providing services to rural areas and suburbs to making its availability a safe option to consider. With the Frontier Lifeline program, there are many internet plans available for low-income families and students so they can enjoy smooth internet connectivity too.
Internet speeds with Frontier start from as low as 6 Mbps and go up to 1000 Mbps. With the DSL service by Frontier you get speeds up to 115 Mbps and with their fiber internet service speeds go as high as up to 1000 Mbps. However, the accessibility to their fiber-optic service is still an issue in many areas.
One thing which surely makes Frontier a considerable option for students is that it has no hidden fee and it does not bound you by any contracts.
Wrapping it up
Being online in these times is no more an option. It has become a necessity now. For students, stable internet connections with high speeds is a must-have as their whole education system has switched online due to pandemic. We have provided you with a list of popular ISPs with cost-effective internet plans so you can choose an option that provides you the best service and isn't too heavy on your pocket.