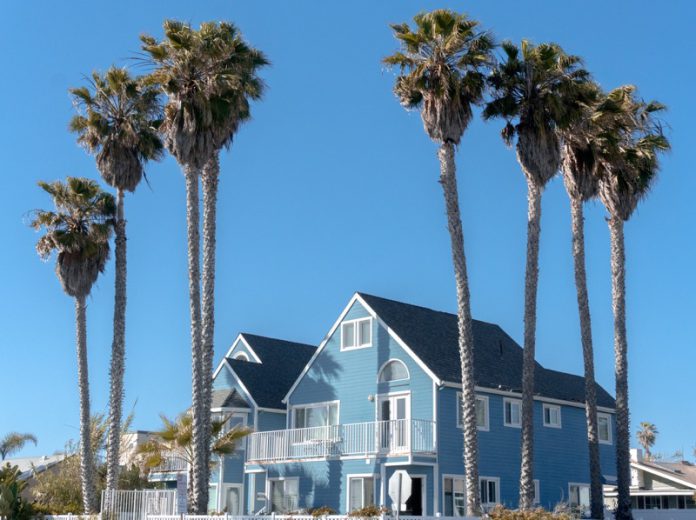 When you run a small business, finding a steady stream of clients can be a challenge, especially if that business is operating in a competitive industry. It can be tempting for a small business owner to try to earn more business by being the least expensive option in the area, but as one Long Beach architect has found, this isn't necessarily a winning strategy.
There was a time when Mark Grisafe, owner and lead architect at Grisafe Architecture in Long Beach, would try to work with clients with any budget, no matter how small. When he first went out on his own and was working to build his portfolio, Grisafe would sometimes take on clients who asked for steep discounts or who simply didn't have the budget to pay full price. He wanted to be helpful and hated turning anyone away. But a few years ago, something shifted for Grisafe. He found his niche.
A Long Beach Architecture Firm That Provides Concierge Service
Grisafe discovered that there was a market in Long Beach for an architecture firm that provides what he calls "concierge service." They don't just produce detailed and well-conceived architectural drawings—they will also take those drawings through the approval process with the city. They will then work with the project's general contractor to ensure that everything is executed according to the plans. If the general contractor ever has any questions, Grisafe is there to answer them and advocate on behalf of his clients, so their space turns out exactly as they envisioned. In other words, Grisafe Architecture sees every project through to the finish line. They take what can be a very complex process and make it a great experience for their clients. In the end, Grisafe Architecture's clients are not only thrilled with the outcome of their project, but also with the level of service they received throughout the process.
Elevated Design
Grisafe explains that he strives to "elevate the atmosphere" in which his clients live and work. It's not just about giving them a more functional space, but an inspiring space as well. He says that people often get "stuck" in how their house or building is currently, and he wants to provide them with his unique vison for what the space can be, through both creative space planning and interior design.
Grisafe Architecture doesn't shy away from complex projects. Grisafe and his team of professionals are equipped to handle even the most complicated residential or commercial projects. They have made a name for themselves in Long Beach as problem solvers and solutions providers, who also produce beautiful finished projects that their owners can be proud of.
The Pitfalls of Searching for an Architect Based on Price
Grisafe has found that when the first question out of a potential client's mouth is about pricing, they tend to not be a good fit for his firm. When clients are focused on price above everything else, it typically means they don't recognize the value that an experienced, full-service architecture firm offers.
He cautions those who are looking for the least expensive architect out there to consider the bigger picture. Grisafe Architecture's pricing accounts for the time the firm spends discovering what the client really wants their building project, remodel, or tenant improvement project to achieve. They learn the client's goals and vision. Then, they diligently research local codes and use experienced structural engineers, mechanical designers, rendering specialists, and other professionals who have proven track records. The finished drawings that Grisafe Architecture produces are detailed and thorough. As a result, their plans tend to travel through the plan check phase quickly because they require few changes and corrections from the city. This helps keep their projects on schedule.
Plans that are fully fleshed out allow the building process to go more smoothly as well. There is nothing left open to interpretation by the general contractor—everything is explicitly spelled out—which means the project is much more likely to meet the client's expectations in the end.
On the other hand, a "budget-friendly" architect may cut corners, doing things like outsourcing work to overseas contractors, not fully researching applicable codes, or producing plans that are less detailed. They also may not offer the level of service that a company like Grisafe Architecture provides its clients.
There is definitely a place in the market for architects who can cater to clients looking for a great deal, but Grisafe Architecture has chosen to focus on clients who value their thorough, customer service-oriented approach over price.