An appliance can malfunction due to several reasons. In many cases, they stop working properly due to natural wear and tear. When it happens, televisions black out, washing machines stop running, and ovens fail to heat up. Often, property owners call for a professional for repairs. Yet, others still try to fix the issues themselves.
Repairs have been the usual option for people who want to restore their appliances. If you want to know more about them, here's an article for that purpose. Read on!
Signs That Your Appliances Need Repairs
Before you seek repairs, you may want to know the signs and indications if your appliances need repairs. If you notice one or more of these, you may need to unplug or turn off your device. Then, you have the option to repair it or contact a local appliance repair provider.
Here are the common signs you may look for:
The appliance becomes inefficient.
Appliances utilizing water have leaks.
The energy bills are skyrocketing.
A burnt smell or foul odor is noticeable in the space where the appliance is kept.
The stands, if there are, are wobbly.
DIY Vs. Professional Repairs
Suppose one or more of your home appliances have been damaged. You may visit your trusted local providers like sub-zero appliance repair and others. These professional repair services offer a lot of services, including the following:
refrigerator repairs
dishwasher repairs
oven and stove repairs
HVAC system repairs
washer repairs
heat pump repairs
appliance maintenance checkups
Apart from the services, the pros are sought because of their top-notch tools and long years of experience. On top of these, many professional repair contractors have licenses and certifications, making them more fit for their job. These workers could also provide maintenance tips for your appliances to keep their excellent running condition.
If you're looking for a cheaper way to fix your appliances, you may try doing it yourself. Watch video tutorials you find on the web. You just need to search for the exact repair hack necessary to fix your TV or washing machine. Yet, these could only apply to issues that may not require extensive repair needs such as motor replacement and the like.
How To Find The Best Appliance Repairs
If you decide to hire professionals for your appliances, you may start weighing your options. To pick what's best for you, here are some steps and considerations you may follow: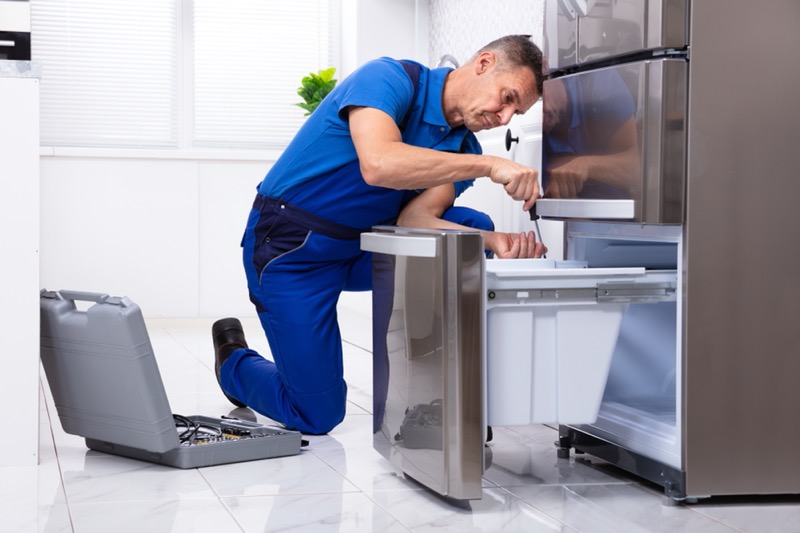 1. Assess Your Needs
There are a lot of appliance repairs available in the market, yet only a few of them could address your needs. To make that possible, you may check what the exact troubles of your appliances are. Does your gas range have issues with its burner? Does your LED TV have black spaces? Do your dishwashers drip and have smelly, standing water? These are some of the problems you may need to remember before you talk to a pro.
2. Read Reviews And Customer Feedbacks
Look for organic customer reviews. This way, you'll be able to know the quality of appliance repairs of a particular company. Another way is to ask your friend who's recently sought the help of professional appliance repairs. You may check the services your local appliance repair companies provide these sets of info.
3. Learn About The Services And Features
You may look into the range of services offered by the appliance repair provider. The more services they offer, the better it is for you. Companies offering a range of skills and services could address many appliance troubles they could work on.
4. Costs And Offers
Comparing the prices of the appliance repairs helps determine which provider could render quality services more affordably. In this case, you may look if the company offers package deals, top-ups, or special offers that'd maximize your hiring. The cheapest option doesn't automatically mean the best one, so be wise in choosing.
Wrapping Up
Appliances make your life easy. Kitchen appliances help you prepare good food that you and your family can enjoy. Appliances like air conditioning units and dehumidifiers provide a more relaxing space. Aside from these, some devices assist in rendering household functions such as cleaning and maintaining the property.
If you own some appliances, you probably want to know about appliance repairs. Aside from providing ideas about what to do, it also eases up your worries every time an appliance gets damaged. You may want to use this article as a guide. In that case, use the insights in this write-up to help you choose the provider and type of appliance repairs that'd suit your needs.