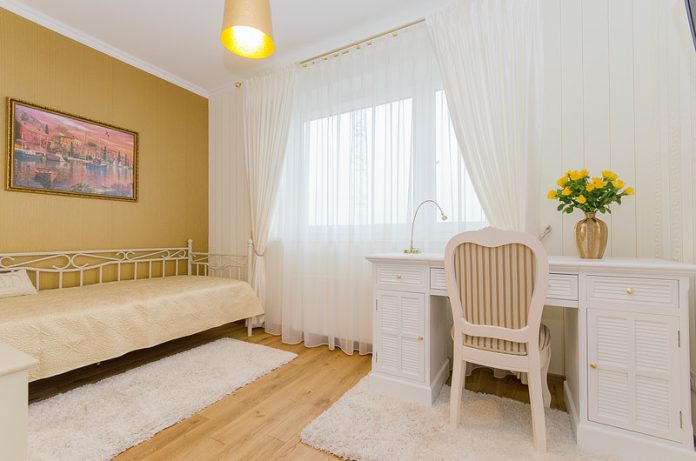 It's nice to have neighbours, but it's also necessary and important to have your privacy and enjoy your space to the fullest. To avoid outside eyes, here you have several effective solutions to avoid being seen.
The veils and curtains
One way to avoid external glances or protect your internal privacy is to set up curtains or curtains. Indeed, prying eyes very often put the inhabitants in an uncomfortable situation. Established from the inside, these two devices fight against the opposite.
In order not to make the house or room very dark, you need to opt for transparent curtains with a more or less opaque fabric. On the other hand, if you are on the ground floor, take double curtains for complete insulation.
Since curtains and curtains also contribute to the aesthetics and decoration of your interior, you should choose fabrics with soft, floral, plain or printed patterns. In addition to them, we also have window roller shades.
Custom-made interior blinds
It is possible to order custom blinds to protect you from outside eyes. You can opt for motorized or manual blinds, made of wood, aluminum or fabric, whatever. Provided that the emphasis is on protection against the vis-à-vis.
The Venetian blind
With its horizontal slats, it is an interior blind very well known to the public. It comes in several colours and allows you to decorate your window well. Thanks to its blades that rotate horizontally between 0° and 180°, you can do the brightness level more accurately. If you want to have more privacy, you just need to pull the blades completely. Neither light nor glances will have access anymore.
The Californian store
It is the vertical strip blind par excellence. It has wide vertical stripes, which slide all along the rails. This device can even be installed on inclined surfaces, which is what makes it special. You can fold the bars to the left or right according to your choice. So you can set the lighting and preserve your privacy in one go.
The roller blind
The roller blind allows, around the main bar, to wind a fabric panel. It is therefore thanks to a cord or a chain that you will set up your blind. You can install it either directly on the window, or the ceiling or the walls. You have several fabrics available(insulating, thermal, opaque, transparent fabrics…).
One of the best roller blinds to keep your privacy is the day/night version. It allows you to regulate the daylight in your room according to your needs. In addition, you can also make access to the looks inaccessible, to prevent people outside from seeing what is happening inside.