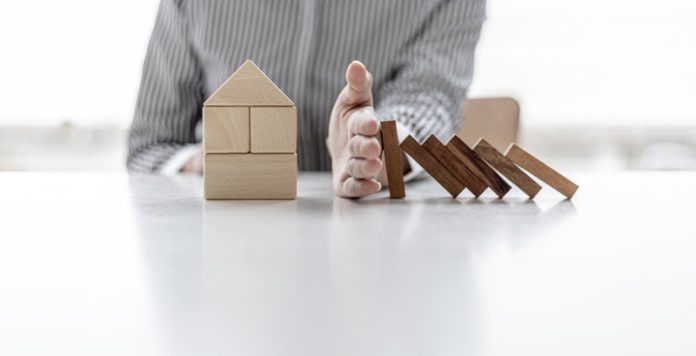 When the time comes to renew your home insurance, it helps to know what you're looking for and how your coverage is meant to protect you. From minor kitchen fires to total losses, a fire can be an expensive event to recover from. Your home insurance policy should protect you from having to pay for all of the damages, but it may not cover everything. The more you know about your home insurance policy, the better prepared you'll be in case of an emergency – and you'll also know what to look for when you renew.
If you're thinking about changing your policy or you need to renew soon, this is what you should know about fire insurance coverage.
#1 Structure
In the event of a total loss, Structure would likely make up the bulk of your insurance claim, although in a small kitchen fire, it may only be required to repair damage to one or two rooms. Structure coverage covers the costs of all the repairs related to the fire, including water damage caused by efforts to put out the blaze.
Construction costs should be your biggest concern with this part of your insurance. You've probably heard about the current shortages for all kinds of products as supply chains have been stretched thin. Construction materials are no exception. As global markets accelerate, there is high demand for key commodities such as lumber, copper, and steel. The construction boom has also created a labor shortage in the construction industry.
The extra costs are well above most policies' typical inflation guards. If you need to renew your home insurance policy, talk to your insurer about your concerns over rising construction costs. If you have Actual Cash Value coverage, you could wind up paying significant sums out of your own pocket, as there's no guarantee that what the insurer pays will match the full cost of repairs. Upgrading to a policy that guarantees it will pay for the replacement cost of your home may be a good idea in today's economy.
#2 Contents
Contents coverage covers all of your personal belongings, such as furniture, clothing, electronics, media, etc. One of the concerns you should have with Contents is special limits for certain types of items. There may be categories of belongings that are excluded or have their own special limits. Most commonly, valuables like jewelry, fine art, and furs have their own sub-limits under a typical policy, and if you require more coverage, you'll need to take out special insurance to ensure your valuables are protected.
Again, Actual Cash Value coverage brings up depreciation concerns. When it comes to big-ticket items like furniture, you might find that their value pales compared to their replacement cost.
#3 Additional Living Expenses
Additional Living Expenses, or "ALE", coverage covers the cost of renting somewhere else to stay while repairs are being done to your home, as well as other expenses beyond your normal spending, such as food, transportation, storage, etc.
In the event of a total loss, you could be out of your home for a year or even longer. With delays in construction becoming more common, you may want to do some research into how long home construction takes in your area. If you live in a condo, you should know that multi-unit buildings also take considerably longer as they are more complex. Depending on these factors, you may want to raise your ALE limits the next time you renew.