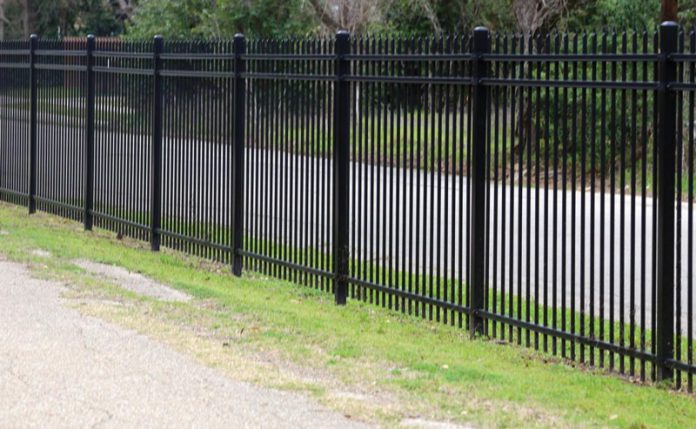 It's time to install a fence for your building, and you are looking to hire a professional fence company. Instead of randomly picking the first company that shows first on your search, you might want to check some of these things out so as not to end up being disappointed.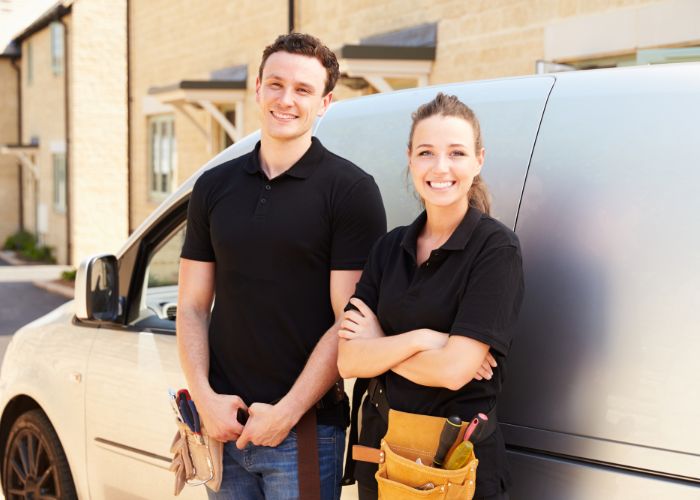 Choosing a good fence company is essential to ensuring you get the maximum value and superior quality from the job. According to the pros at Fence Company of Kansas City (https://fencecompanyofkansascity.com/), the following are some critical points to consider when hiring fence companies in Kansas City:
1. Is the Company Licensed?
Before signing the contract, make sure to check if the company has a valid license and legal to work in your area. An unlicensed company, apart from the legal issue, might indicate that the contractors might not be capable of doing a satisfactory job.
2. Good Customer Service
Are they always ready to provide information and clarify things you don't understand? When looking to hire a fence company or any company, customer service is one of the most important things to check out. A company with bad customer service is off-putting and is a deal-breaker for most customers. Always opt for a fence company that is friendly and helpful when you talk to them.
3. Are They Knowledgeable About Fences?
When having a conversation, try to ask important questions to determine their expertise and see if they know about fencing. For example, check to see what materials they use, how long it will take, and whether they offer any warranty on their work.
4. Reputation
Another factor to take into account is the reputation of the firm. Check the company's rating on Better Business Bureau. A company with a good rating is best. Still, you should also check with people who have used their services before, whether family and friends or strangers on the internet and ask them for personal recommendations. Check over their previous work to determine if it matches your expectations.
5. Pricing
While working with a limited budget for your fencing project, you might want to hire a good company that also comes at an affordable price. On average, according to Home Advisor, fence installation can cost anywhere from $1,688 to $4,173. Still, most homeowners can expect to spend from $1,600 to $4,000. Also, depending on your preferred material, fences can cost $15 to $60 per linear foot installed.
6. Does the Company Hire Trained Professionals?
It is reassuring when you know professionals are handling your job. It is advisable to check if the company has a professional staff that is highly trained in fence installations.
7. Are There Fencing Options?
Here is another essential thing to look for while hiring a fencing company. Does the company have a catalog of fencing options available for you to choose from? As a client, you might be confused about ideas for the type of fence you should install. The fence company must inform you of the various fencing options available and give recommendations when necessary. Here are some of the most popular fencing types:
Wood Fence
Pine, oak, redwood, cedar, and cypress are the most common woods for fences, but they can also be treated. Installing them isn't expensive, and they can be used as privacy barriers. These woods can also be used for sectional fencing on your property. However, they are vulnerable to termites and rot, making them less durable and quite demanding in the upkeep.
Chain-Link Fence
This type of fence is quite common because it's easy to maintain. In addition, metal lasts longer than wood as it doesn't rot as wood does. Although chain-link fences do not give much privacy as they are see-through, they are great for keeping children and pets in.
Vinyl Fence
Vinyl Fences come in different colors and designs, including a wood look. They also do not require much maintenance and are long-lasting.
Wrought Iron Fence
Iron fences are more durable than aluminum or steel fences, but they also cost more to maintain. Likewise, installing complex configurations, such as multiple corners or gates, might incur more money.
Metal Fence
Aluminum or steel is used to construct metal fences. They are frequently assembled off-site and then transported to the construction site for installation. They are easy to maintain, but they are also susceptible to rust. So all that is left is to pick a fencing type that suits your taste and budget.
Why is it Important to Review Several Fence Companies Before Hiring One?
As for other instances of hiring professional services, it is also important to review several fence companies before settling for the best choice. Here's why:
To Ensure Quality Fence Installation.
Reviewing several fence companies makes it easier to filter out subpar companies. It helps to get the one you are sure will do a high-quality fence installation. Good fence companies would offer guarantees for long-lasting and quality results. The possibilities of you encountering short- and long-term troubles are slim. Contractors are likely to give free repair services if you have an issue.
Avoidance of Issues in the Long Run
Not accessing different fence companies before contracting one can lead to future issues. Choosing a fence company at random raises the danger of contracting with a low-quality fence contractor. Making sure to hire a professional and high-quality fence company will come in handy in avoiding issues that may arise from fence installations. Examples of such matters are passing your land boundary, intruding into your neighbor's land, and damaging utility pipes and cables. Expert fence companies work with surveyors to ensure the fence installation is done correctly and does not cause issues.
To Prevent Overspending
Although fence companies have a fixed range of pricing, it is still better to review several companies to compare the prices to the quality of service. It helps save costs and ensures you aren't spending more than you should, especially while working within a budget.
Reviewing several fence companies before hiring one ensures that you have options. Then, you can get a fence company that suits your fencing needs. It is a good practice you should start doing from now on.