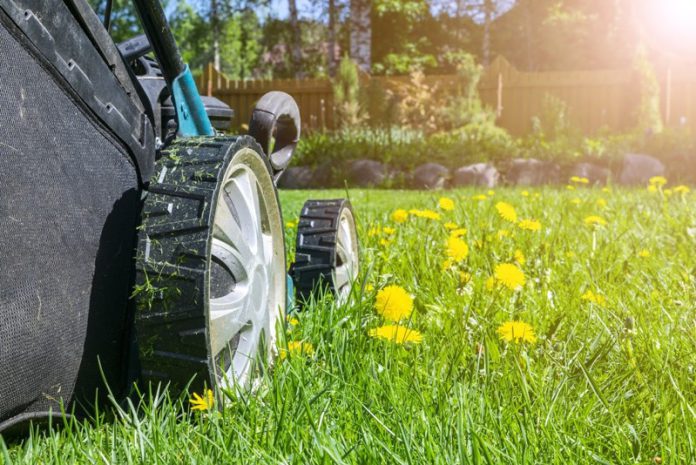 Summer is coming, and with it comes lawn maintenance. Lawn maintenance is a source of pride for many. But keeping beautiful grass isn't always simple, particularly in the summer. Let us look at lawn care and weed control methods that are particularly suitable to the weather in Raleigh, NC, to keep your grass looking beautiful this summer and beyond.
1. Early Summer is the Best Time to Fertilize the Lawn
To make your grass appear fantastic, you should fertilize it regularly. Early summer (mid-May to late June) fertilization offers your grass the nutrients it needs before the growth season. This is crucial if you live in a drought-prone location.
Many criteria determine the optimum fertilizer for your lawn. Your lawn may suffer from grubs or other insects (common in northern areas). Look for drought-resistant fertilizers that promote water penetration and healthy root systems. A trip to the home and garden shop never hurts when in doubt. You'll meet professionals who know what works best for your lawn seed and location.
After applying fertilizer, softly water your lawn to help it absorb it. 10–15 minutes of watering generally suffices. Don't fertilize immediately before it rains. This may produce fertilizer runoff instead of soil absorption.
2. Fertilize the Lawn in Late Summer
Fertilizing isn't a one-shot deal. The lushest lawns generally need a second fertilizer treatment in late summer/early autumn. This will help you prepare for the following year.
Lawns in the South that employ warm season grasses often need a second spray around Labor Day. Cool-season grasses, such as those found in the North, can usually wait longer. Fertilize these grasses around Halloween.
3. Cut High and Leave Trimmings
A healthy lawn isn't always short. While it's tempting to shorten your grass to show its lushness, doing so might do more damage than good. True in hotter, drier areas. Too-short grass is more prone to burning. Taller grass blades are also more effective at "finding" water due to deeper root systems. Tall grass also shadows the soil, reducing the need to irrigate the lawn.
Mow with the lawnmower blades as high as possible. No need to bag the cuttings. They'll bring nutrients and shade to the earth.
4. How To Water Your Yard Properly
Water deeply, seldom, and early in the morning. Instead of watering your grass regularly, water it once a week. Like every Sunday, Wednesday, and Friday for 40 minutes. To maximize efficiency, utilize a soaker hose or low-angle sprinkler. This develops deep, drought-resistant root systems.
Summer watering is inefficient, wasteful, and harmful to your landscape. Most essential, avoid watering throughout the day. Water before or after the sun rises or sets—water in the morning or evening. Summer water restrictions in many localities limit when and how long you may water your lawn. Check and follow any local restrictions.
If you have standing water in your yard, find out why and how to fix it.
5. Weed Control for a Healthy Yard
All summer long, look out for weeds. Weeds should be dug out at the root or treated with a weed killer.
Avoid putting weed killer fertilizer near plants, trees, or flowers. Many weed-killing fertilizers target broadleaf plants. Trees, shrubs, and flowers are broadleaf plants. So, using a weed killer fertilizer may damage other plants. While treating weeds by hand takes longer, your other plants will appreciate it.
When addressing weed management strategies for turfgrass, grassy weeds and broadleaf weeds are the two most common classifications. Grassy weeds are the most difficult to manage in residential lawns because their growth physiology is identical to that of turfgrass. Controlling crabgrass is most effective while plants are in their juvenile stage since adult plants are less vulnerable to herbicide damage. In the summer, turfgrass tolerance to these herbicides is diminished.
6. Consider Xeriscaping
Growing a lawn takes a lot of work and water. Fortunately, xeriscaping allows you to enjoy a beautiful yard without grass. Xeriscaping is water-saving landscaping. Colorful plants, succulents, and trees may be used to decorate your landscape while conserving water. Nobody wants to mow their lawns. These grass seed mixes are drought-resistant and low-maintenance yet still luxuriant.
No matter how you want to design and manage your yard, getting a jump start can assure a summer of outdoor pleasure. Get the best Lawn Care Services Raleigh NC, by hiring Dorsey Lawn & Landscape for the job.