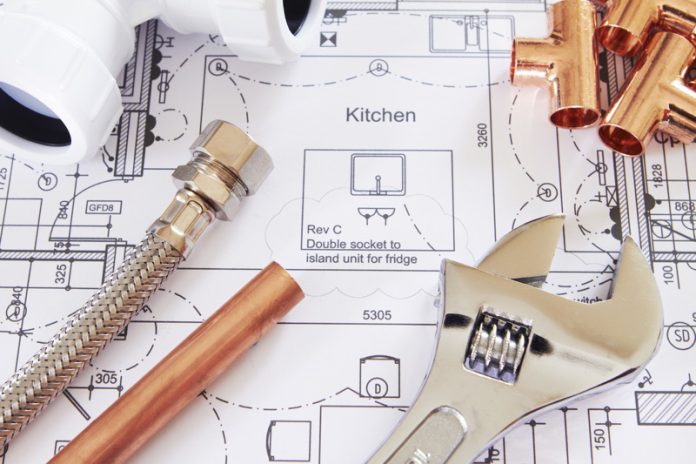 Plumbing has an array of applications. For the most part, folks like to deal with plumbing issues themselves if they can help it before calling a plumber. Many might think just looking at what to do for the plumbing problem and gathering the necessary materials is all you need. But in actuality, some plumbing issues require more -and that's a plumbing permit. Yet, what does a plumbing permit entail? Is it truly necessary? Read on to find out!
What is a Plumbing Permit?
A plumbing permit is normally required for more large-scale plumbing projects. What exactly constitutes that? It's usually when a plumbing system is constructed, extended, or altered, including when water and sewer lines in or around the home are replaced.
What Plumbing Projects Require One?
Honestly, every place is different when it comes to permit requirements. But to be on the safer side, there is no doubt you would need one for larger plumbing jobs. If you're hiring a plumber, they must have one before tackling a big plumbing project. In some cases, installing or replacing a hot water tank requires a permit.
The reason comes down to the following changes:
the gas lines located upstream from the water heater shut off valve
the venting system (e.g. size and design)
the type of water heater (e.g. changing from a natural draft water heater to a direct vent water heater)
Beyond a hot water tank, what plumbing issues constitute possibly needing a permit?
Here are a few changes that would require a permit:
Re-pipes
Drain line replacements
Sewer replacement
Moving existing plumbing to a different location
What Projects Don't Require One?
Now that you know what plumbing issues require a permit, it's also good to know what ones don't need one. After all, you don't want to go through the trouble of acquiring a plumbing permit, and you find out it isn't necessary to do so. Talk about embarrassing!
Don't waste your time by checking out the following plumbing problems that don't require a permit:
Repair a leak in a water distribution or drainage system
Replace existing faucets and fixtures
Remove blockage in the drainage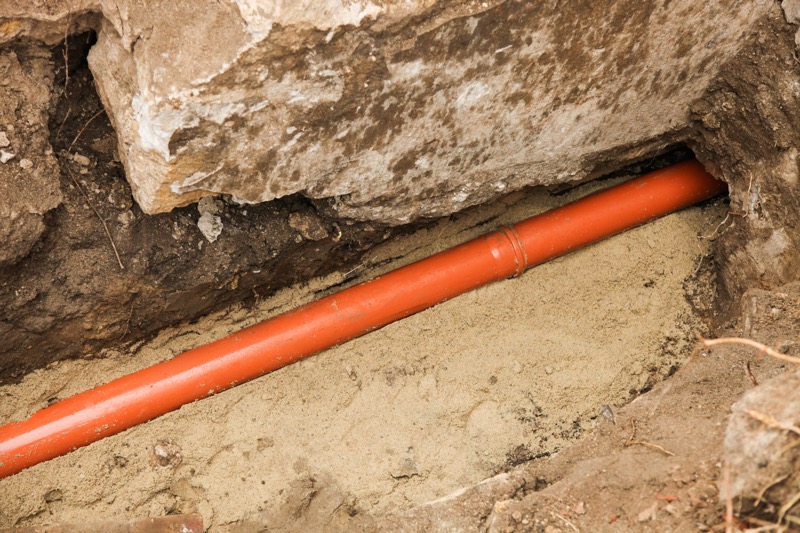 How to Apply for a Permit?
There are a few steps to consider before applying for a plumbing permit.
Review Rules & Fees
When it comes to obtaining a plumbing permit, some conditions must be met to get one.
Here are the following requirements:
You legally own the home.
You live in the home or intend to reside in it (i.e. the home cannot be a rental property).
You are doing the work yourself (you cannot pull a permit on behalf of the individual or company doing the work).
The plumbing system can only service that home, including a secondary suite.
If the home is a semi-detached dwelling, one side of the property is acceptable (the side the owner lives in), including any accessory buildings on the same property.
Row-type, individually-owned condominium townhouses are acceptable with authorization from the condo board to the unit owner.
If a corporation owns the home, a director can pull this permit as long as they live there and complete the work themselves.
In addition, you can expect to pay a fee for the permit, which can vary dramatically depending on where you live. It has quite the range, where a permit can be between $30 and $500.
Preparing the Plumbing Project
Before tackling everything, it's recommended to review your city's information on what's expected out of your particular plumbing job, even if you have basic knowledge of it. Afterwards, you can start applying for your plumbing permit. You will find that you can easily do so online to fill out the application. However, if you're not tech-savvy, you can also opt to do so in person to fill out your application – you need to ensure you have gathered the necessary documents. It's recommended to book an appointment if you're hoping to get your permit application out of the way quickly and avoid lineups.
Booking Inspection
Soon after, you will be getting your place inspected after booking it. Depending on the plumbing, there might need to be multiple inspections. Once you pass inspection from a plumbing safety codes officer, you can soon expect to receive your plumbing permit. However, if you fail inspection, it's required to get reinspected.
When it comes to bigger plumbing projects, it's in your best interest to ensure that you have a plumbing permit – after all, you want to get the job done properly and safely!