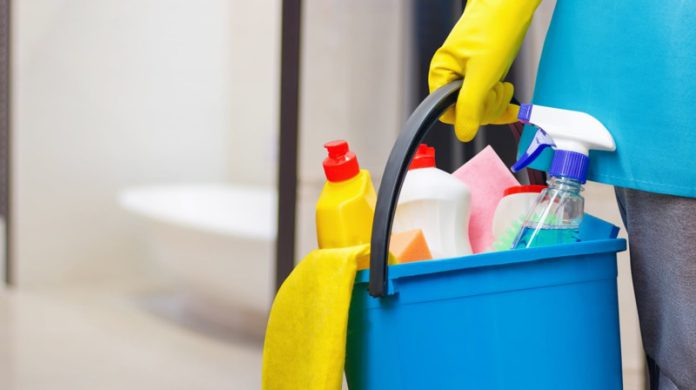 Cleaning your house can be a hassle, especially if you are busy. You can do regular sweeping and wiping. But eventually, you will need a thorough cleaning if you want to live in a healthy environment, meaning you will need to sacrifice the remaining free time you could have used to relax. If that doesn't sound too good, it would probably be best for you to hire a cleaning service instead.
Choosing the perfect Hemstädning or house cleaning service is easy if you follow the tips below.
Lessen Your Scope
Ask yourself, "What do I need help with?" Remember, not all cleaning services will offer the same services. Some will wash your clothes, and others will even clean your dishes.
If you just hire the first cleaning service that pops up in your search results, you might have the wrong assumption that when you come home, they have folded your clothes, only to realize that they didn't do it because it's not part of their job.
Knowing what you need help with in your house will let you determine what cleaning service is right for you. For example, maybe all you want sparkling clean is your kitchen.
So think. Do you need a thorough cleaning or just a little help? Knowing what you want will help you find the right cleaning service.
Look Up Reviews
If you are still new at hiring professional cleaning services, asking friends, family, and coworkers can save plenty of time. If they have had a good experience, surely you will too.
If you don't know anyone you can ask, you can do some searching on your own instead. A good place is the company's customer reviews on Google, Yelp, and Homestars. You can also look at the company website if they post their customer review.
Flat Rates Are Better
Everyone wants to save money on their expenses. So if you see a cleaning service that charges you only $100 or less, you'll naturally go for it. But, it would be best for you to do some research on the cleaning service first.
There is a high chance that those offers have underestimated the job, which leads to spending a lot more than your original budget.
A flat rate ensures that you get what you paid for and prevents you from going over your budget.
Do A Walkthrough
This one is essential.
Once the cleaning crew finishes cleaning your house, do a walkthrough together to ensure that they have not missed a single spot. It's a good chance for you to determine if some spots need more effort.
It's almost impossible to get your cleaning service to come back after they finish cleaning your house. So ensure that everything is up to your standard before they leave.
If you can't be home on time, then make a walkthrough as soon as possible. Reputable cleaning services have a cleaning guarantee, but typically they'll only last for 24 hours.
Choose A Good Cleaning Experience
Not every cleaning will be the same. Some can have advantages while others could be disadvantageous depending on your situation. Regardless, what matters the most is the experience of hiring them.
Everything from customer support, scheduling, reminders, and more are essential to ensure that you get the convenience you deserve from them.  If you live in or near Edmonton, Maids i n Pink will help you tons in keeping your place clean.
Conclusion
Cleaning your house is no easy task. So if you don't have the time and effort for such, hiring a cleaning service is a great solution. But don't just hire anyone. Use the tips above to ensure that you have the right professional to do the job.