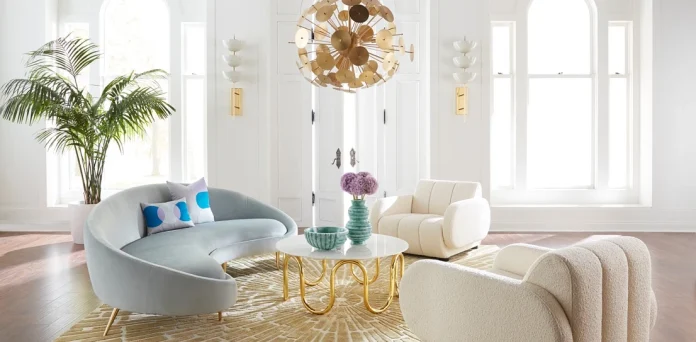 Moving into a new home from the new houses for sale can be one of life's greatest joys, but it can also be a time of uncertainty, especially when it comes to decorating. How do you make your space look its best while also reflecting your personal sense of style? Do it well, and you'll end up with a comfortable, happy home. If you do it poorly, you'll end up with a mess of furniture, fabrics, and paint colors that will never come together into a pleasing whole.
Tips for Furnishing Your Dream Home
A little planning and following the same steps that professional interior designers use will give you a much better chance of success.
Don't Start at the Furniture Store
Don't panic just because your house is empty. Yes, you probably need a couch. But if you pick out a certain brightly colored couch without taking measurements or thinking about the rest of the room. And just because you liked it in the store, you'll be stuck with it. The rest of the room will have to be built around that couch, and if it's too big for that space, it won't look right.
Start with the room you want to furnish, armed with measuring tape and a notepad.
Know Your Size
Matching the scale of furniture to the scale of the room is crucial. Before you start designing, measure the length and width of each room you're going to decorate, as well as the height of the ceiling and elements that might get in the way. For example these are stairs, columns, radiators and other obstructions.
The first mistake most people make is buying the wrong size things. Carefully measuring your space can help avoid such problems.
Create a Floor Plan
Once you've got the dimensions of a room, it's time to use them to work with a floor plan that gives you a view of the whole house. However, most professional designers use drafting software. There are apps that are designed to make it easier for homeowners to create simple floor plans, including Magicplan, Floor Plan Creator and RoomScan Pro.
Once you have an outline of the space, start experimenting with arranging furniture, making sure that the area of each item scales to the size of the drawing.
Purpose and Design of the Rooms
This is the hardest part, and there are no right or wrong answers here. Rooms can be:
traditional or modern;
formal or relaxed;
visually warm or cool.
The home decor for a person who regularly throws big dinner parties, for example, should be different from the home for a person who dines at restaurants every night. The person who plans to have lavish fundraisers should have a different living room than the person who only dreams of lounging in front of the TV.
Create a Palette
You can look up colors, patterns, and metallic finishes online, but digital images are only a rough idea of what real things look like. If possible, order color chips, fabric and material samples to be sure the finished pieces will meet your expectations.
Finally, remember that decorating should be fun. If you start with a plan and follow these steps, you'll make the experience much less stressful than a haphazard approach. And you'll end up with the ultimate prize: your dream home.