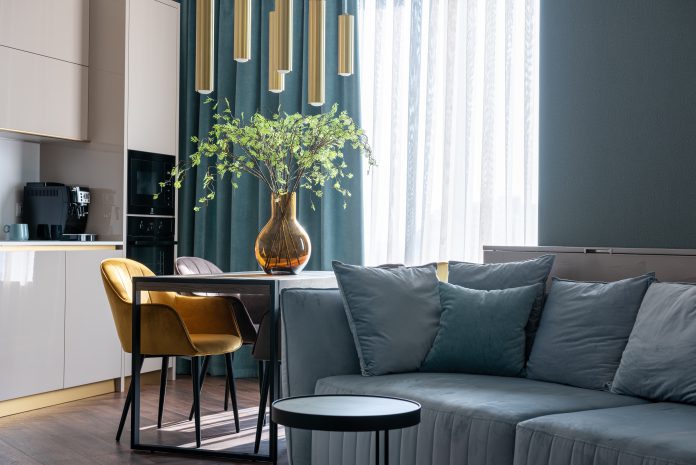 What's better than lying on your sofa after an exhausting day? Especially when you have the comfiest ones.
Choosing the right furniture for your living space is no joke. Whether it's a smaller loveseat or a modern modular sofa, it takes hours of walking from this store to that one, trying to decide on the perfect one for your living room. You want it to be comfy but look classy and be functional at the same time. And what's more, the design and the style should match the rest of the room AND the size should be just right to fit into the perfect spot. It may sound hopeless but, hey, don't worry! We understand you and are here to lessen your pain.
We rounded up our most popular modular and corner sofas that can be customized in size and design -from fabric to other gears- as you like. Here are the 15 best sofas that will fly you high but keep your feet on the ground.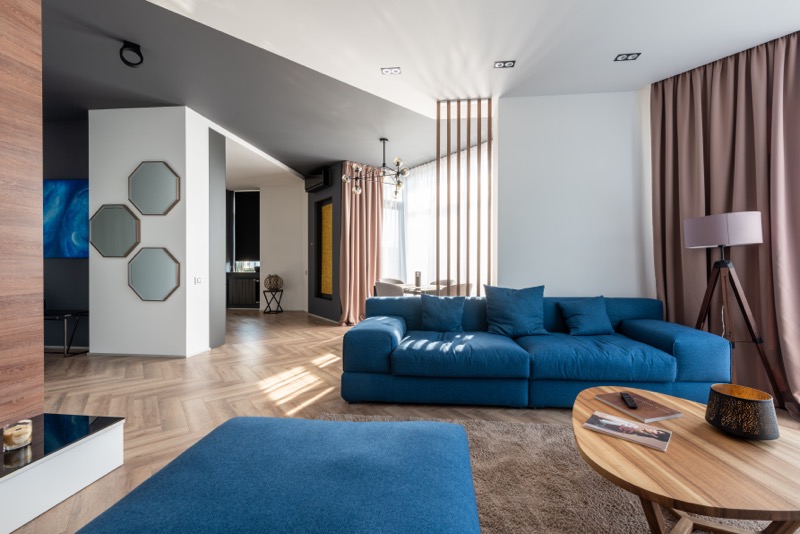 1- Mony Sofa
One of our most popular extendable sofas, the Mony sofa can become a lounger or a full-size sofa bed in seconds. The unique design, featuring moveable headrests and armrests allows for ultimate relaxation. The armrests adjust in height and width, which is excellent for both typing on a laptop, using it as a side-table, or creating more sleeping space.
Best features:
Modular design: Available in 30 modules
A corner sofa with no corners: Whichever spot you sit, each module offers the same comfort and has the same spatial lighter look
Multi-functional: Moveable headrests and armrests
Contemporary design
Customizable size and fabric
Elevated off the ground for iRobot
2- Milda Sofa
Extend the seat, the headrest, or both! Milda Sofa is the most comfortable sofa you'll ever own offering comfortable head and neck support by utilizing adjustable backrest cushions with manual mechanisms.
Best features:
Adjustable headrest: can be unfolded to provide full head and neck support while creating more depth
Creates spacious look
Robotic vacuum friendly
Individually extendable modular sofa
Customizable size and fabric
3- Gola Sofa
The perfect mix of modernism and traditional living. Gola sofa is fully modular and can be designed as a loveseat, three-seater, corner sofa, or L chaise depending on the size of the living space and lifestyle.
Best features:
Fully modular
Seat back: creates a more natural way of sitting and relaxing
Moon corner option: a moon-shape module that can become a seat or even a coffee table
Solid Birch wooden legs
Customizable size and fabric
4- Met Sofa
A combination of modular structure and comfortable seating, Met Sofa offers the option to add a chaise lounge and sleeper sofa that extends approximately 8". Utilizing a mechanism created exclusively for Lazzoni, Met is perfect for unwinding after a busy day as a lounger or having guests stay the night. Besides having a boxy and cubical form, Met has a low structure and sits on the ground.
Best features:
Modular design: Available in 27 modules
Extendable seat
The adjustable headrest at six levels
Curved backrest to conform to the spine
Customizable size and fabrics
A corner sofa for relaxation
5- Ikon Sofa
Visually tranquil with narrow and cushioned arms and backs to maximize the seating area, the Ikon collection is perfectly crafted for comfort while maximizing seating space even for corner modules.
Ikon offers a monochromatic or contrasting look, by being able to customize the shell upholstery and the interior upholstery differently.
Best features:
Simple design
Maximized seating area
Variety of fabric options
Customizable size and fabric
Two-color body option shell and interior
6- Mix Sofa
Combining perfectionist lines and elegant craftsmanship, Mix Sofa steps forward with its multipurpose bolsters: rest your head or use it to create a more reclining position. You can also customize the backrest cushions of Mix Sofa, either with space in-between or no space.
Best features:
Modular design: Available in 29 modules usually in-stock in the United States
Multi-functional bolsters: act as extra support for comfort, and lumbar support or creates the perfect angle to lie-down
Clean and modern lines
No sagging on seats: superior high-density seating grade foam
Customizable size and fabric
An elevated corner sofa: Robotic cleaning under
Moon corner option