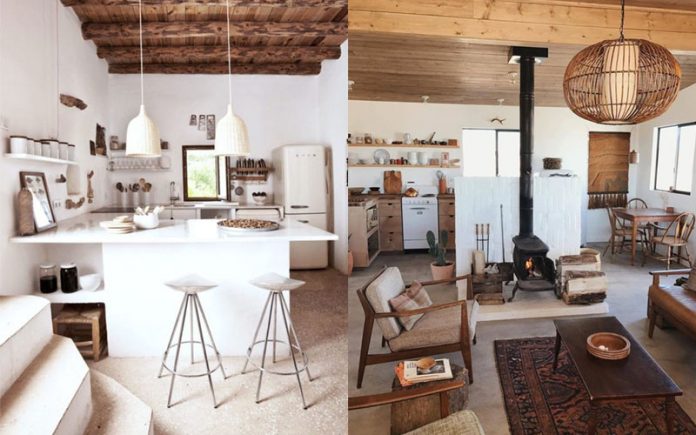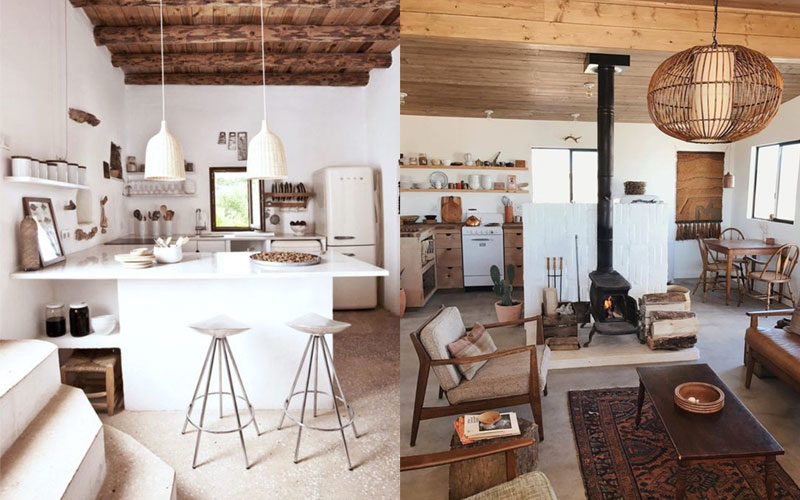 roohome.com – Having a residence that is comfortable and looks attractive to the eye is certainly the dream of everyone. However, the problem is that many people do not know how to make their residence comfortable and attractive. There are various factors that can affect the comfort of your residence, one of which is interior design.
It can be said that the first stage when wanting to make the residence comfortable is to determine what design is suitable for the residence itself. And of course, this is according to each taste. There are designs that can make the atmosphere calm, some can make the atmosphere cheerful, cold, etc.
For you who have a house, it will be much easier to determine the design for your home. A more flexible model will be suitable for all kinds of interior designs. However, how about you who own an apartment?
Sometimes, the obstacle to owning an apartment is the absence of air ventilation. So that the apartment often feels stuffy. So, in determining the interior design you have to choose a design that will make the apartment feel fresh and comfortable. Rustic Design is the right interior design that can be chosen. And here, we have provided Modern Rustic Apartment Design Ideas that you can follow. So, let's check it out!
Rustic Apartment Design with Unique Table
Rustic Design is a design that brings the sensation of nature into a home. So it is very suitable to be applied as an interior apartment design. Rustic Design will create a comfortable and calm atmosphere and make the apartment look fresh. And usually, the items used in this design are not far from wood.
Tables and chairs are mandatory items that must exist in the living room. So, to present the look of Modern Rustic Apartment, choose a table and chairs that are uniquely shaped and certainly made of wood.
When it comes to designing a modern rustic apartment, there are various décor ideas that can create a cozy and warm environment. One popular way to achieve this look is by adding wreaths to the front door or walls. Heftyberry has a whole collection of Patriotic wreaths that are a great way to showcase your love for your country and add a touch of rustic charm to your apartment. They come in a variety of designs and colors, making it easy to find one that fits your style. You can also pair them with other rustic décor elements, such as wooden furniture or vintage accessories, to create a cohesive look throughout your living space. Whether you're celebrating a holiday or simply adding some character to your apartment, patriotic wreaths can be a great addition to any modern rustic design.
Modern Rustic Apartment with Beautiful Plant
As explained above, Rustic Design is a design that brings nature sensation into the residence. Plants are subscription items that are often used by this design. And to give a rustic design a modern look, using beautiful and contemporary plant containers is the solution. This will look better if the plants used are large so that the containers used are also large. Large plant containers will be more easily seen than small ones.
In addition to beautifying the appearance, plants also function to make the air in the room much fresher and can relax the owner of the apartment. This is one of the reasons why many people are interested to apply the Rustic Design to their apartments.
Rustic Design with Hang Lamp
If you usually use a table lamp, this will be different if you want to bring a modern look to the apartment. Rustic Design with Hang Lamp is the solution. Besides giving the apartment a modern impression, a hanging lamp also makes the apartment look much more remarkable.
Modern Rustic Design for Bedroom
The apartment certainly has a bedroom. Almost everyone, making the bedroom as the most core place in their residence. Therefore, making the bedroom as comfortable as possible is mandatory.
To give a little modern touch to the rustic design, using wallpaper is the right choice. The wallpaper will also make the room look more attractive and cool.
In addition to wallpaper, cool and contemporary wall displays can also be used as a solution to give a little modern touch to the Rustic Design.