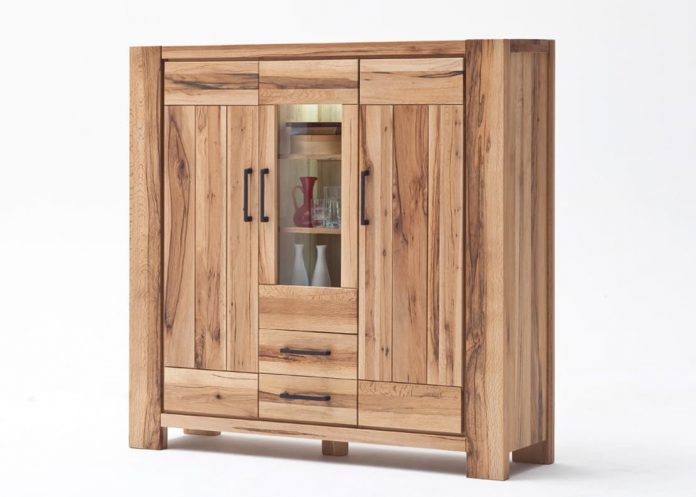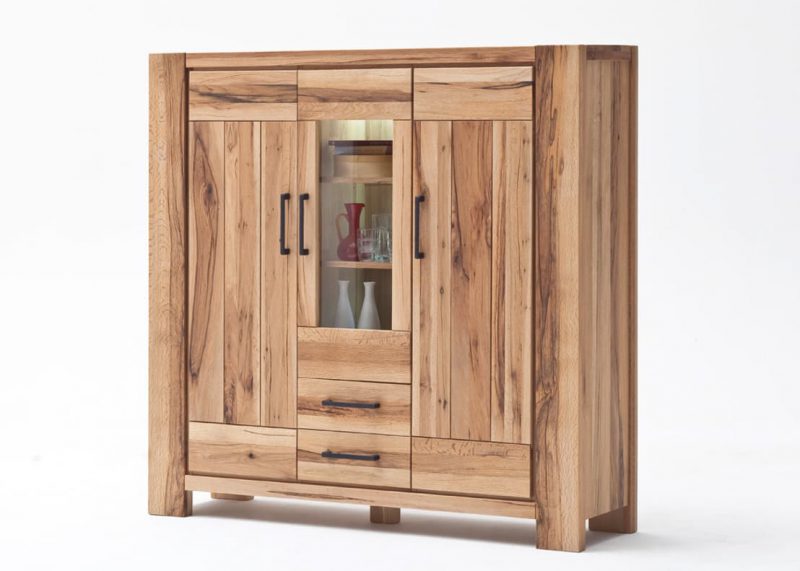 Sideboards are one of the most helpful pieces of furniture you can install in your living room. These long, table-like objects are the perfect place to stash all your clutter and keep the rest of the space neat and tidy.
But how do you go about actually buying one?
If you're looking for answers, you're in the right place. In this guide, we run through some of the things you'll need to consider before getting a sideboard and having it delivered to your home.
Consider The Functions You Require
The first step is to think carefully about how you'll actually use your sideboard. Some owners just want an additional table space to place vases and other ornaments. Others need a piece of furniture with drawers, cupboards and storage cubes.
Storage requirements. Start by asking yourself what you need from your sideboard. Are you just looking for a place to keep a few bills out of sight? Or do you need something more substantial for your Encyclopedia Britannica collection? If it's the former, then a couple of drawers should suffice. If it's the latter, you'll need cupboards and full-blown shelving.
Material quality. The next step is to think about the materials that you'll need. Most sideboards are made of hardwood, though there are other designs out there. Families, for instance, might want to choose a material that won't stain and can stand up to abuse. Interior design enthusiasts, by contrast, might want to pick something a little more exotic.
When choosing a sideboard, you'll also want to consider the height. Some sideboards UK are quite tall, meaning that you must store items inside them, not on top. Others are low and long, providing an additional surface with less storage space below.
Drinks storage. Some homeowners like having sideboards with spaces to store their drinks. Usually, these come in the style of drinks cabinets, with racks for bottles of wine, wine glass holders and a pouring area.
Strip lights. Some homeowners find LED strip lights helpful for illuminating the contents of their sideboard shelves, especially when trying to find things in the dark.
Lastly, you'll want to consider whether you want a legged sideboard or not. Legged versions tend to look great in minimalist interiors, while legless varieties work best with traditional and cosy interiors.
Consider The Style Of Your Sideboard
Sideboards come in a vast range of styles. But picking one can be a challenge. Ideally, you want something that complements the rest of the furniture in your room and complements your other decor.
Sideboard styles include rustic, Scandinavian and traditional.
Rustic sideboards are made of carved, dark, solid wood. Usually, the designer will leave wood features intact, including knots and bark, to give the piece a more natural feel.
Scandinavian sideboards are minimalist and refined. They usually feature lighter wood (such as pine) and feature bright, multicoloured designs.
Traditional sideboards have a neutral look and work in most interiors. They're designed to slot into your home without you having to make big changes to the rest of your decor.
You can also get designer sideboards. These are similar to designer coffee tables and feature innovative designs, unusual material choices and striking colours.
You can also try experimenting with industrial sideboards. These tend to complement minimalist and brutalist interiors.
Consider Your Materials
We briefly mentioned materials above, but it's worth running through some of your options.
Sideboards UK can be made of the following materials:
Metal
Some industrial and fusion-themed sideboards are made of metal. They're striking to behold and also extremely durable, making them a great choice for families.
Wood Laminate
Wood laminate sideboards are an affordable option for people who want an easy-care sideboard. Wood laminate isn't as shock resistant as some of the other materials on this list, but it does resist spills and stains.
Glass
Some vendors make sideboards of glass combined with other materials. Regular glass is a little fragile, but tempered versions are more durable. What's more, glass is easy to clean and non-porous, meaning that if you do spill something on it, it won't penetrate the material and stain.
Solid Wood
Solid wood is the classic material choice for sideboards and popular for its durability. Please note, however, that wood is an organic material and requires periodic treatment to keep it in good condition.
Painted Wood
Lastly, you might consider painted wood. This material choice is very flexible and can be easily adjusted to complement your rooms.