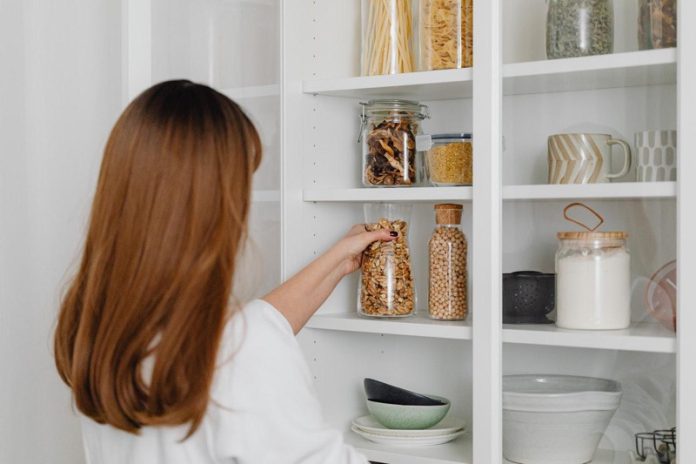 Whether a small apartment or a big house, one thing that never seems to change is struggling to meet the need for storage. As our homes get bigger, our families tend to as well, and that means trying to keep up with organizing and storage no matter the size of our space.
You might be thinking that with full cupboards and drawers, there is just no extra space left to store things and keep them out of the way. But there are plenty of ways most people don't think about that are incredibly effective in keeping your home organized and clean.
Follow these tips and find the creative storage solutions your home needs.
Shelf Dividers
Open floor plans are more popular than ever. People love having the openness that gives the impression that a space is bigger than it is, as the real estate agents at Shawn Lepp Group know. But that openness means fewer walls, which can mean less obvious storage options. This is where shelf dividers come in handy.
Whether you live in an open floor plan home or you have a small studio space, you can separate spaces without putting up a wall by using shelf dividers, which also come with extra space for storage.
Kitchen Island
Kitchen islands are a great way to utilize the space in your kitchen better while creating more storage. You can store extra dishes or appliances in those cupboards and drawers or store food for easy access while preparing food.
Hanging Storage
Using hanging storage options is particularly useful in the garage. You can hang bicycles, toys, sporting equipment and seasonal tools from the ceiling and walls to open up storage space for other things on the ground.
Turn Storage into Decor
Open up space on your kitchen counters by putting up shelves and storing pantry items in glass or decorative jars. Consider using a pegboard that will allow for adjustments in shelving based on your needs while still looking cute and decorative.
Fall in Love with Baskets
Baskets are an organizer's dream and can be used effectively in small spaces as in big rooms. They are a decorative option for hiding anything – toys, wires, papers; you name it! You can put them up on a high shelf to better use up the unreachable space or keep them low or on the ground and top them off with a throw to hide their contents if need be.
Hiding in Plain Sight
Another great storage option is within your furniture. This allows items to be out of sight but not completely inaccessible. Flip-top upholstered storage benches or coffee tables with storage space inside are great ways to keep things close at hand but not on display.
Choose from these options the storage solutions that best meet your needs to get your clutter organized and out-of-sight in a creative way.