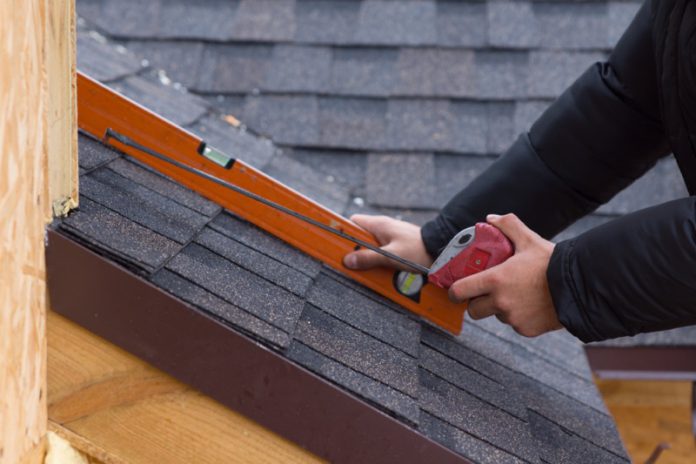 With many people opting for newly constructed homes, the demand for roofing contractors has spiked in the United States. They are also responsible for repairing damaged roofs caused by everyday wear and tear and extreme weather conditions.
So, suppose you are on the verge of calling a roofing contractor to fix or renovate your residential roof. In that case, it's essential to understand what this process entails before getting yourself worked on.
Read on to figure out what you need to know about residential roof replacement:
Signs Your Roof Needs a Replacement
Residential roof replacement is an expensive project. According to Forbes, replacing your roof can cost anywhere from $8000 – $11,000. Therefore, it's important to check if replacing it is really necessary before paying thousands of dollars.
Here are common signs that your roof needs to replace as soon as possible:
Roof appears saggy
Shingles are damaged or cracked
Water leaks into your home
The last roof replacement was more than two decades
Mold develops in your home
Growing moss on the roof
Increase in energy bills, as roof leaks cool or hot air
Key Things to Consider During Roof Replacement
If you've noticed one or more of the above signs, there's a good chance it's time to change your residential roof.
Most homeowners have little to no idea where to start when it comes to residential roofs. But don't beat yourself up; here are the crucial factors to consider to ensure you make a smart decision:
1. Types of Roofing Materials
There are several roofing material options available, thanks to ever-improving roofing technology. Now, the wide range of options ensures homeowners can get the best out of their roofs.
While the popular tradition of shingles made of slate and asphalt is in vogue, many homeowners are leaning towards metal roofs. There are several roofing materials made of metals that look like other materials. Still, they are more durable and energy efficient.
So, it's wise to consider several options available before choosing your residential roof.
2. Noise
When replacing your roof, it's essential to be aware of the high noise level. Except you want to move out until the contractors are done, you have to sit through the loud, disturbing noise.
So, we strongly advise that you inform your family members and neighbors about the noise before commencing the project. Also, if you work from home, moving your workstation to a friend's or family's house might be best for an undisturbed working experience.
Even better, it's best to stay out while the contractor works. It can be challenging to remain inside while hammering, climbing, and using their equipment.
3. Find the Right Contractor
Before settling for just any contractor that comes bearing promises, it is essential to ask around to ensure your go-to contractors handle your residential roof replacement professionally.
Thus, you check for reviews online or ask for references from your family, friends, or neighbors. Also, getting an estimate of upfront cost and project length from each contractor will help you make a better decision.
Another excellent thing to do is to verify their licenses and insurance to avoid unpleasant surprises in the future.
4. Quality
After doing your due diligence, it's important to avoid sticking with a roofing contractor offering the lowest prices. It's tempting, but cheap services sometimes produce mediocre performance and quality.
Remember that a roof replacement is an expensive and essential house project, so you shouldn't skimp on it. It's best to focus on quality products and services when hiring a contractor.
Invest in quality services at reasonable prices to avoid going through the stress of replacing your roof twice or dealing with the hassle of a badly-installed roof.
5. Inquire about Roof Removal
When looking for the right roofing contractor to work with, remember to ask how your old roof will be handled. Some contractors leave the old shingles and place new ones over them. This way, it's only a matter of time before you regret choosing that roof construction.
While this is the fastest replacement for your roof, installing new shingles on rotting wood or soft spots does not solve the problem. You are only band-aiding the issues, which will result in a much bigger and more expensive problem.
Next, you should ask the roofers how they intend to dispose of the refuse material from your residential roof. Typically, they come with a container to contain all refuse material for a clean and safe working environment.
If this is the case, then it's vital that you ask where they plan to place the container to prevent them from accidentally damaging your property or part of it like your driveway.
6. Go Through the Paperworks
Lastly, you want to read through the paperwork from your preferred roofing contractors before agreeing to work with them. It's crucial that you do this with extra caution. Look for a detailed description of the materials to be used, replacement cost, project durations, and other important information.
If you encounter any mismatches, address them before going ahead with them as planned. Also, you want to ensure the contractors are aware and bidding with your town or city's building code.
Above all, confirm that the roofing contractor has a letter and proper permits that guarantees your project is covered by the insurance carrier of the roofing company.
Is a Residential Roof Replacement Worth It?
With many factors to consider before replacing your roof, it's easy to feel overwhelmed. From finding the right roof contractors for the job to the high cost of changing your roofs, replacing your roof is not an easy and cheap project.
Changing your roof can cost thousands of dollars, but leaving it unaddressed can lead to rotting shingles, which will later cause your home's ceiling to collapse – a more expensive damage.
Luckily, we've discussed the key factors to help you figure out who to hire, what you need to look out for, and how to prepare for your residential roof replacement.