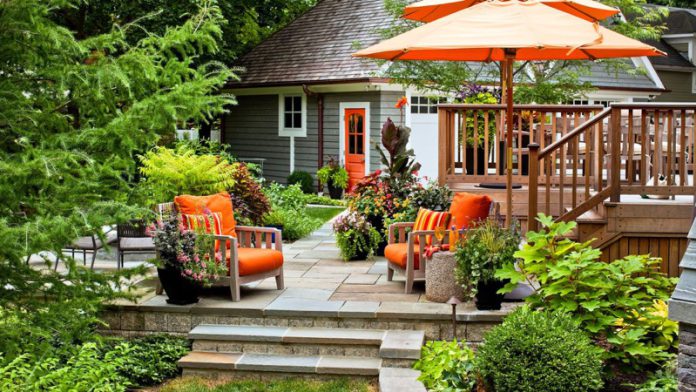 Are you thinking about remodeling your garden, but don't know where to start? Well, you've come to the right place! This guide will give you all the tips and tricks you need to know to create  the perfect garden, no matter what your budget is. So, what are you waiting for? Let's get started!
Decide what kind of look you want for your garden.
Do you want a more naturalistic feel, or are you going for a more formal look? This will help you determine  what kind of plants and materials you'll need to use. Once you've got a general idea of the look you're going for, it's time to start planning out your garden. First, you'll need to measure the space you have to work with. This will help you determine how much of each plant or material you'll need.
Start by assessing what you have to work with.
Take a look at your existing garden and make a list of what you like and don't like about it. This will help you focus on what needs to be changed in your new garden design.
Think about the layout of your garden.
This is where you'll really start to get creative. Draw up a plan of your new garden, including where you want to put each plant. If you're not sure what will work, look online for inspiration or ask a professional gardener for help. Where do you want the path to go? Where do you want the focal points to be? Once you have a general idea of the layout, you can start  mapping it out with string or chalk.
Work out a budget.
Once you know what needs to be done, you can start to work out how much it will cost. Keep in mind that you don't need to spend a fortune to get a great garden; there are plenty of ways to save money.
Choose the right plants.
Not all plants are suitable for all gardens, so it's important to choose ones that will thrive in your climate and soil type. If you're not sure what to choose, ask a local nursery or gardening center for advice.
Start shopping for materials.
If you're on a budget, you can find some great deals at your local home improvement store. If you're  looking for something more specific, you can always order online or from a nursery.
Start constructing.
Once you have all of your materials, it's time to start construction! If you're not comfortable doing this yourself, there are plenty of professional landscapers who would be happy to help you out. Just  make sure to get a few estimates before hiring anyone.
Don't forget the finishing touches.
Your garden isn't complete until you've added some final touches, such as mulch, garden edging, outdoor lighting, and floor coverings. This will keep the weeds from taking over and make it easier to walk around. With so many options on the market, it can be hard to decide which one is right for you. But never fear, Chapman floor coverings offer the most popular types of floor coverings. Popular floor coverings include:
Grass: A classic choice for floor coverings, grass is easy to install and maintain. It's also relatively inexpensive, making it a great option for those on a budget. However, grass does require regular watering and mowing, so be sure to factor that into your decision.
Artificial turf: If you're looking for a low-maintenance floor covering, artificial turf is a great option. It's also durable and long-lasting, so you won't have to replace it anytime soon. However, artificial turf can be expensive, so be sure to do your research before making a purchase.
Pavers: Pavers are a popular choice for floor coverings, as they're durable and easy to install. They come in a variety of colors and styles, so you can find the perfect look for your home. However, pavers can be expensive, so be sure to compare prices before making a purchase.
Complete your outdoor space with affordable garden accessories. 
Here are some great affordable options that will add a touch of class to your garden, patio, or deck.
Outdoor rugs: A colorful outdoor rug can really liven up your space, and there are many different styles to choose from. Look for one that is durable and easy to clean, as it will likely get a lot of use.
Garden sculptures: A beautiful sculpture can add a touch of elegance to your garden. Choose one that is made from weather-resistant materials so it can withstand the elements.
Garden lanterns: Garden lanterns are a great way to add ambiance to your outdoor space. Choose ones that are made from durable materials and that can be easily hung or placed on a table.
Outdoor cushions: Outdoor cushions are a must-have for any outdoor space. They add comfort and style, and can be used on chairs, benches, or lounges. Look for cushions that are made from weather-resistant materials and that have ties or Velcro straps to keep them in place.
Rainwater tanks: Collect and store rainwater that would otherwise be lost as runoff, helping you reduce your water bill. Remember, "Your garden is only as good as your watering system", explains a water tank expert from Cessnock.
Side table: A side table is a great addition to any outdoor space. It can be used to hold drinks, snacks, books, or anything else you need to enjoy your time outdoors. Look for a table that is made from durable materials and that has a shelf or tray to keep things from rolling off.
Conclusion
Now that your garden is complete, it's time to sit back and enjoy it! Remember, your garden is an extension of your home, so make sure to take care of it. With a little bit of TLC, your garden will stay beautiful for years to come.