Roohome.com – Everyone surely wants to arrange their room with perfect decor to bring a fabulous and fancy impression in it. But what kind of design that will you apply for your home? Do not worry, we will give you the advice to arrange your home become more awesome with a suitable design in it. What is it? Here, we have an idea to create a luxury home design that looks fancy which decorated with perfect organization and decoration inside. The designer has been explained the details how to create it. Do not wait so long, let's take a peek the luxury home interior design ideas down below.
Luxury Living Room Design With Perfect Organization Decor Ideas
The first room that you could design is a living room. In this part, you should make the design more interesting. You must do the best perfect organization decor ideas that will make your design become so fancy. Firstly, you can choose a pastel or white color that very perfect for applying in. Then, adjust some decoration to make this luxury living room design more complete. To support the luxurious look, you may use a whimsical and beautiful decoration such as a modern lighting luxury home interior design ideas. If you like to collect some books, you may make medium shelves that you put in the corner of the living room or on the other sides.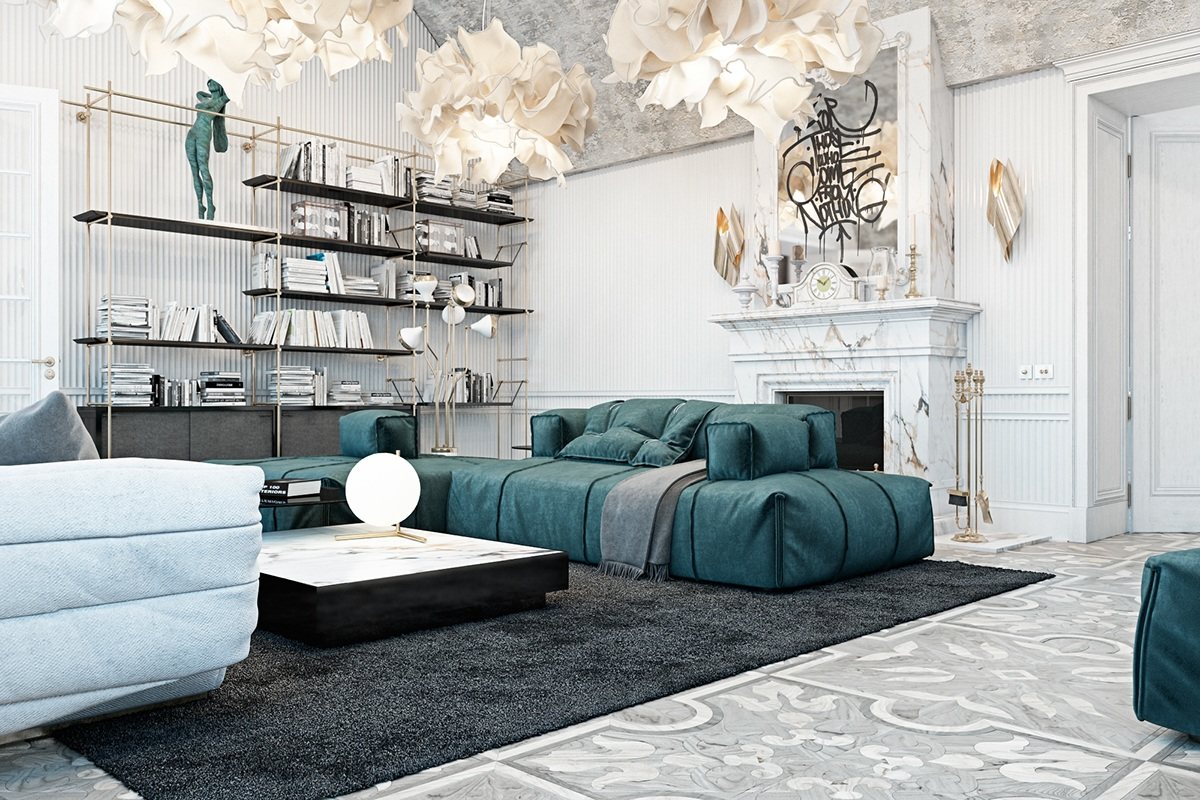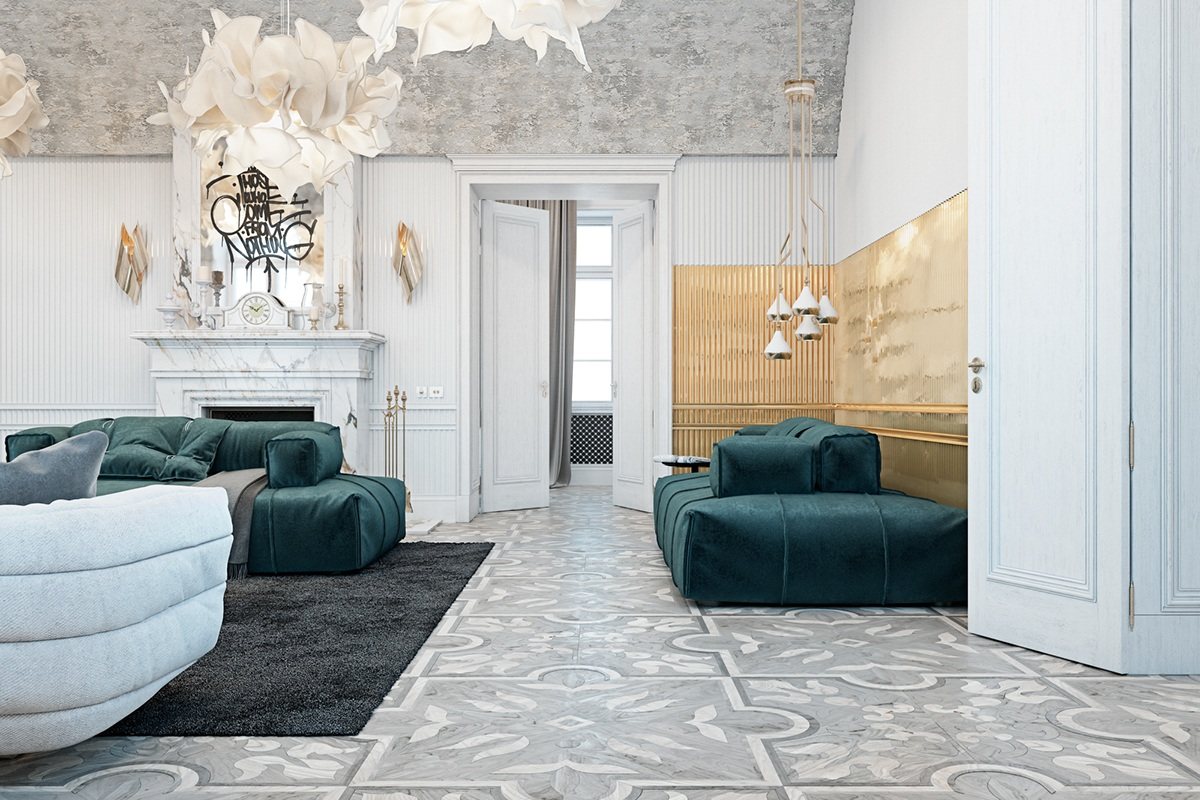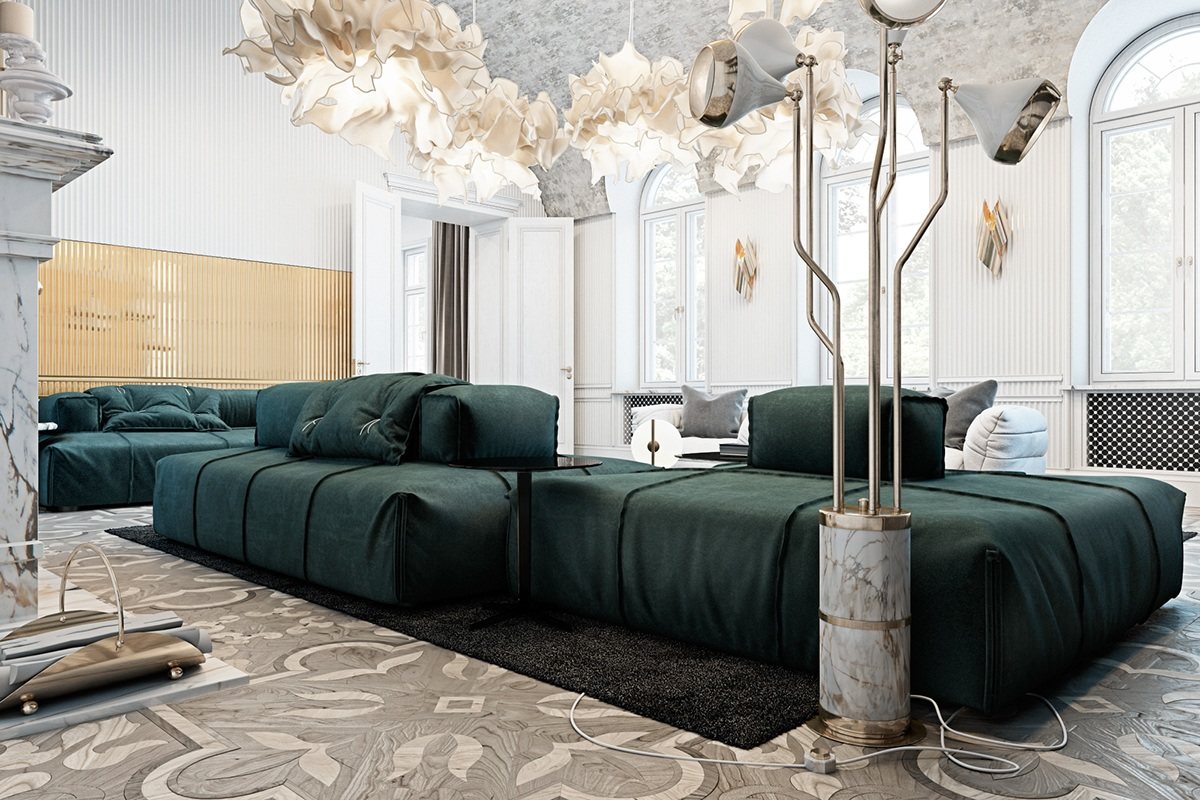 Minimalist Dining Room Design With Magenta Color Accent Decor
The next, you could arrange the dining room with perfect decoration. Here, the designer chooses a magenta accent color decor which can apply for this luxury home design. Then, use a minimalist and modern furniture to make your design more perfect. If you like an artwork, you may put a bigger an artwork that can make this design looks fancy. For the floor, the designer uses a little bit classical pattern to make your design become so harmonious. Then, for the kitchen, you may choose a minimalist concept design that very related to this dining room also. Adjust a modern lighting to make your dining room decor looks fancy.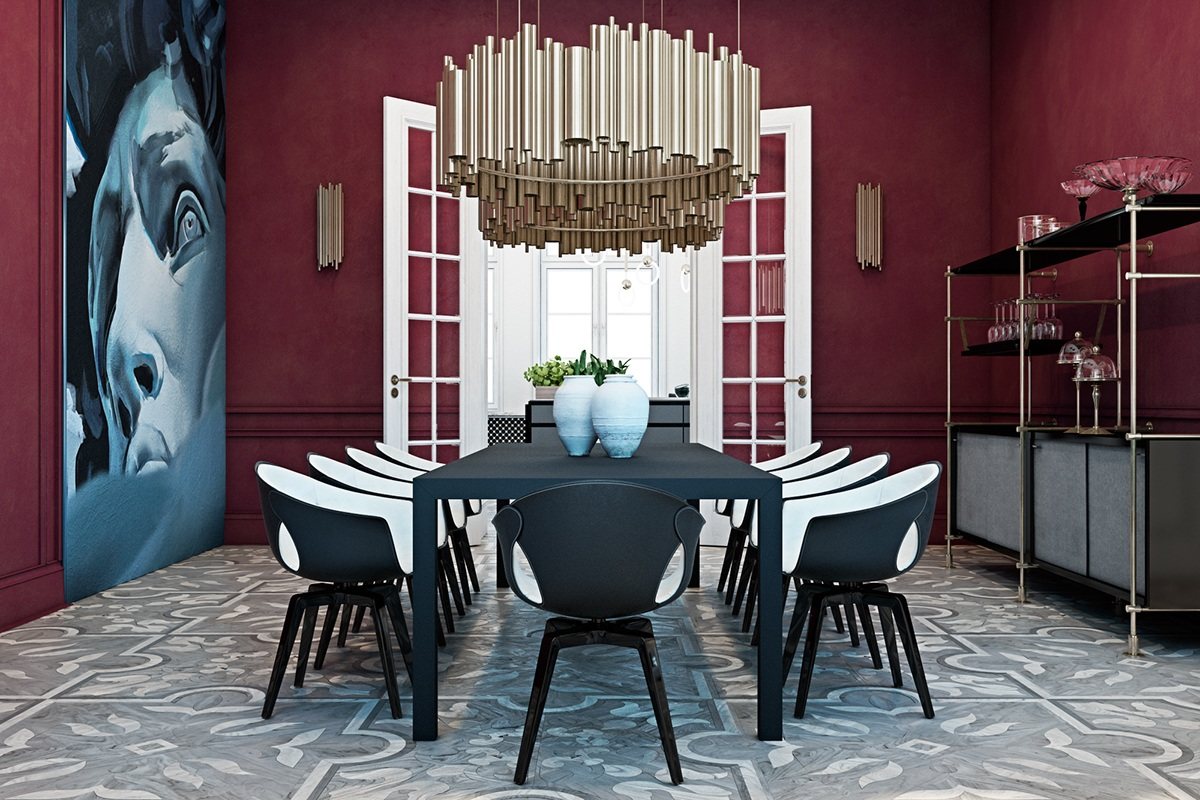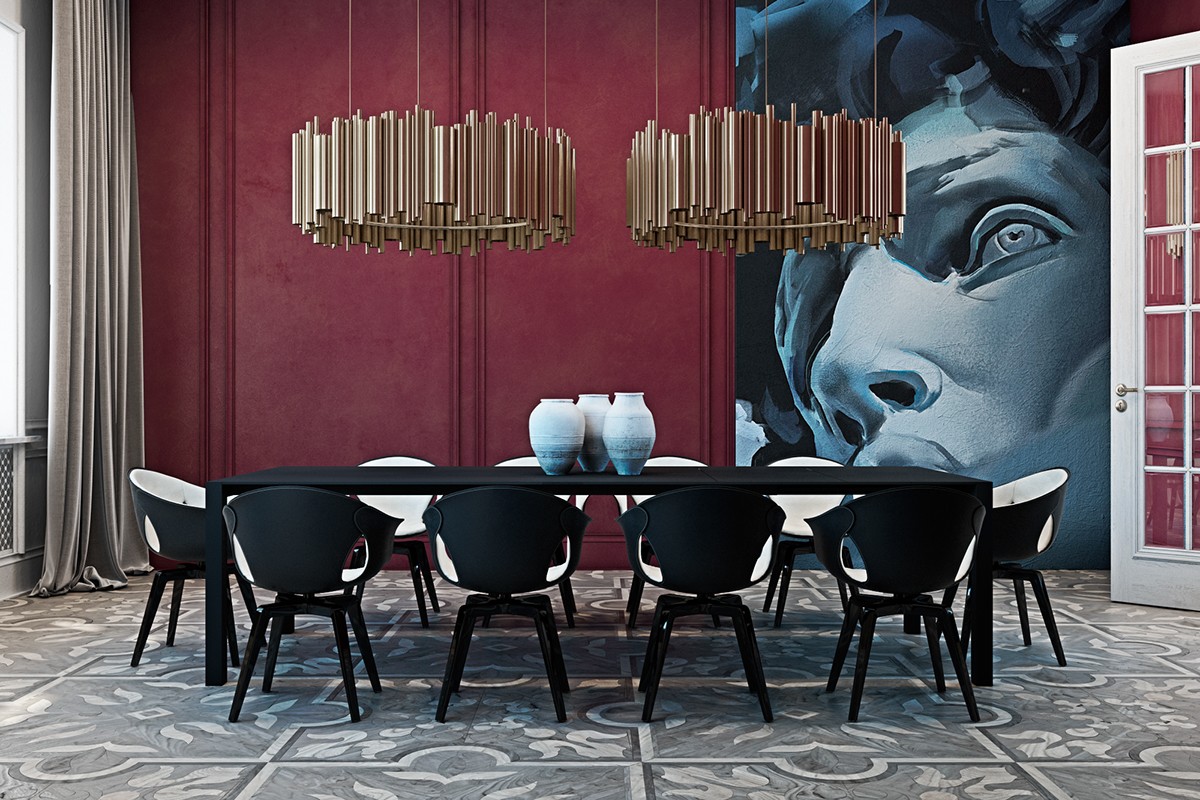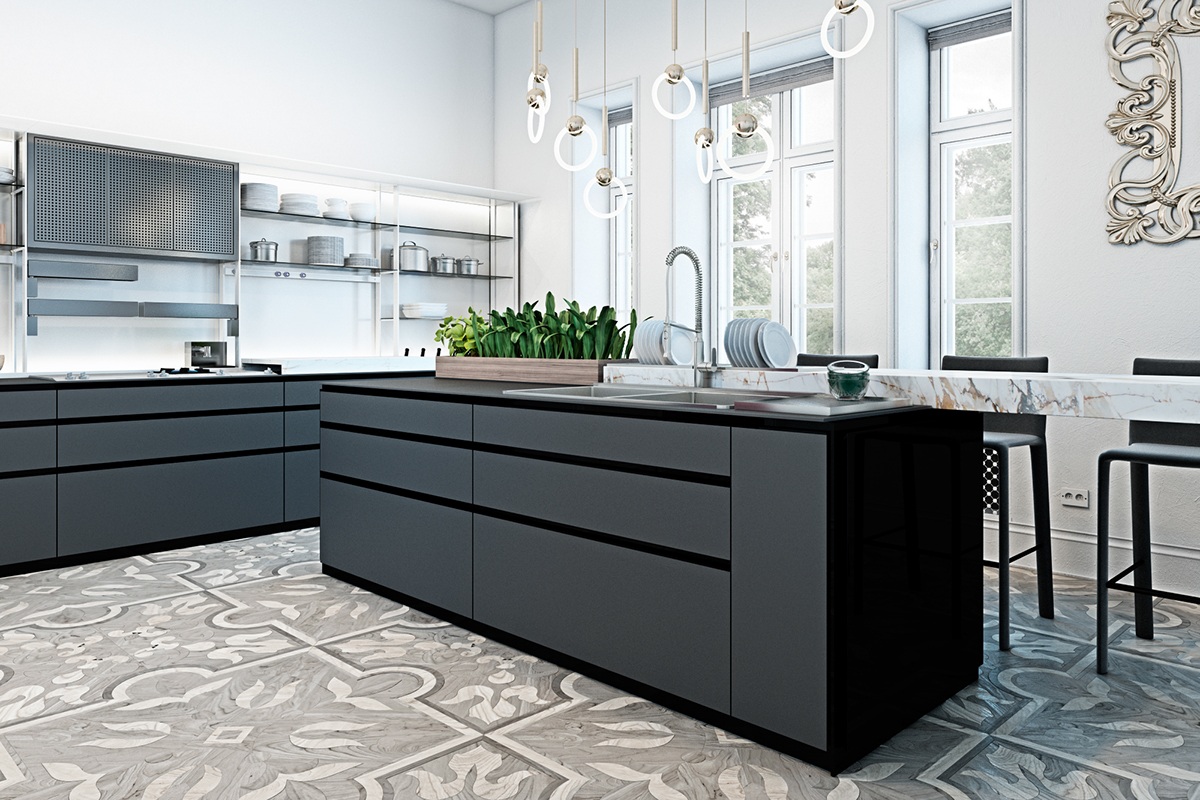 Trendy and Modern Bathroom Design Decorated By Blue Backsplash Tile
Then, for the bathroom, you should make this also more perfect and luxury with a blue backsplash tile design which has the abstract pattern. For you who like soaking, you may use a bathtub which has a cute model. Then, to bring out the luxurious look, you may choose a white and black color as the color combination in it. Put any storage if it is needed to keep your toiletries. Make this design looks fancy with a perfect decoration in it.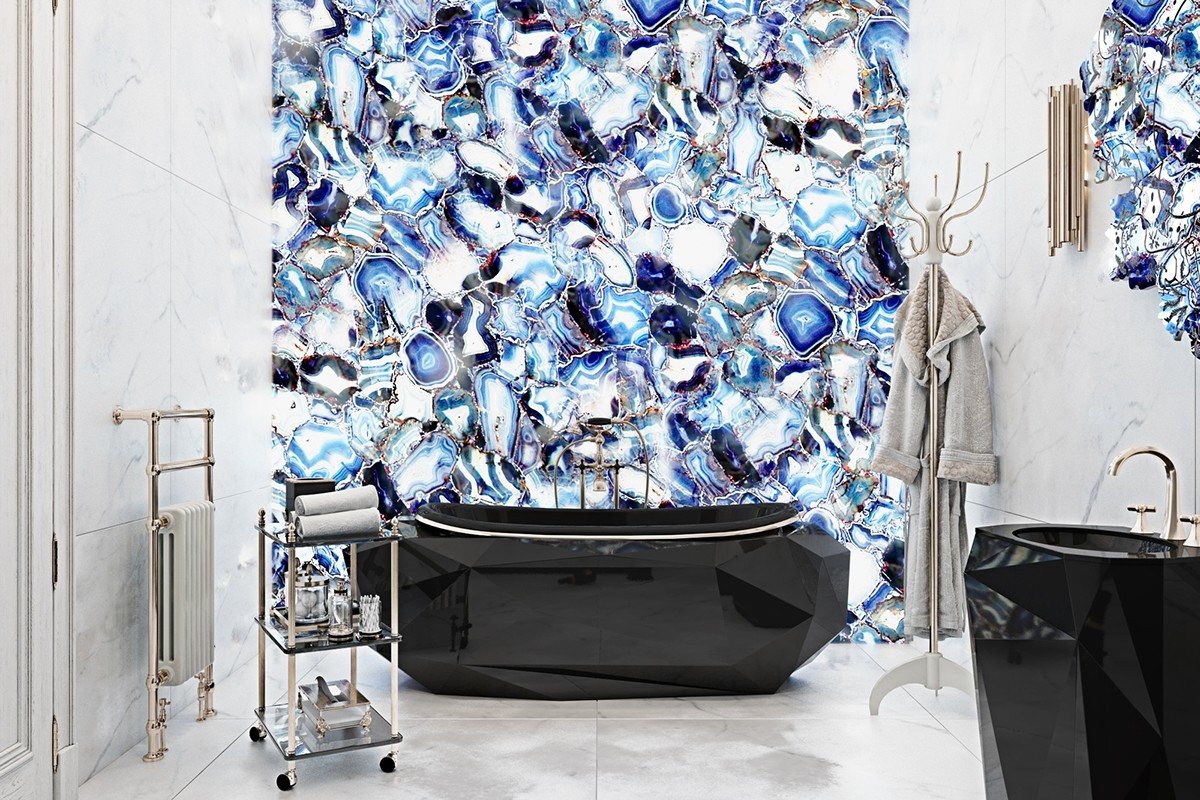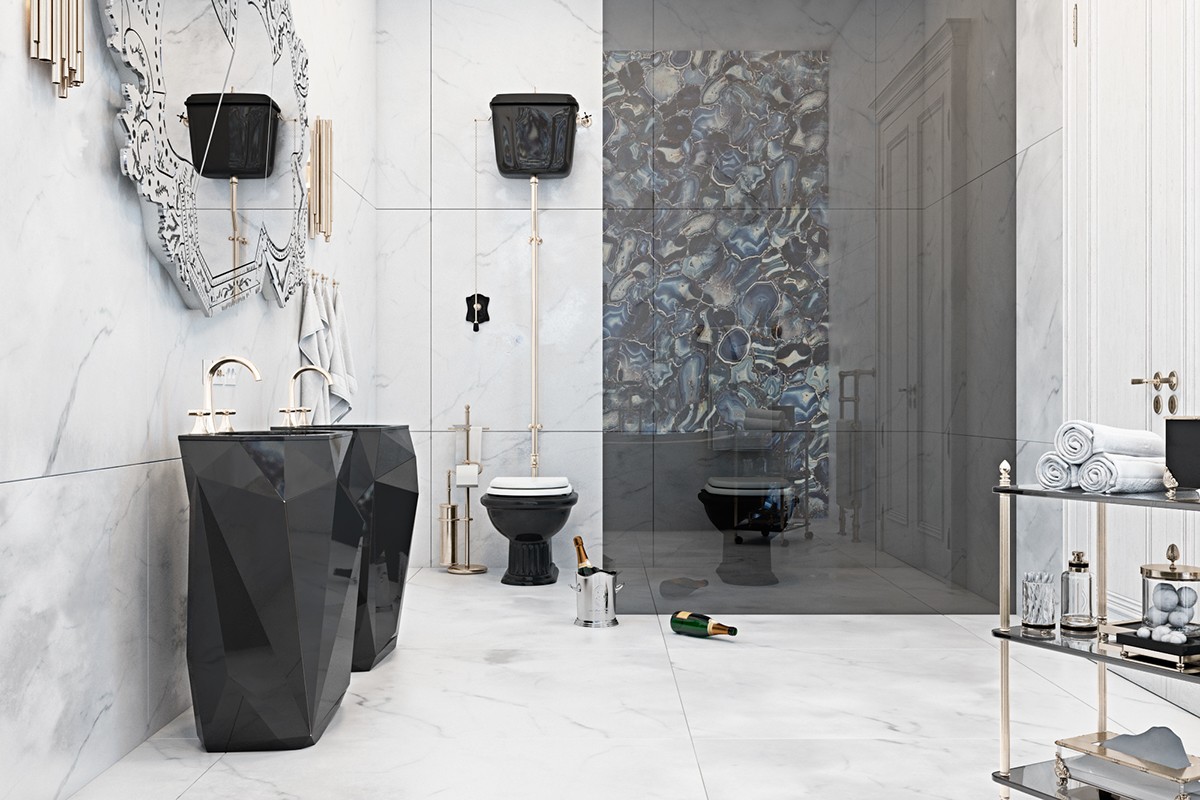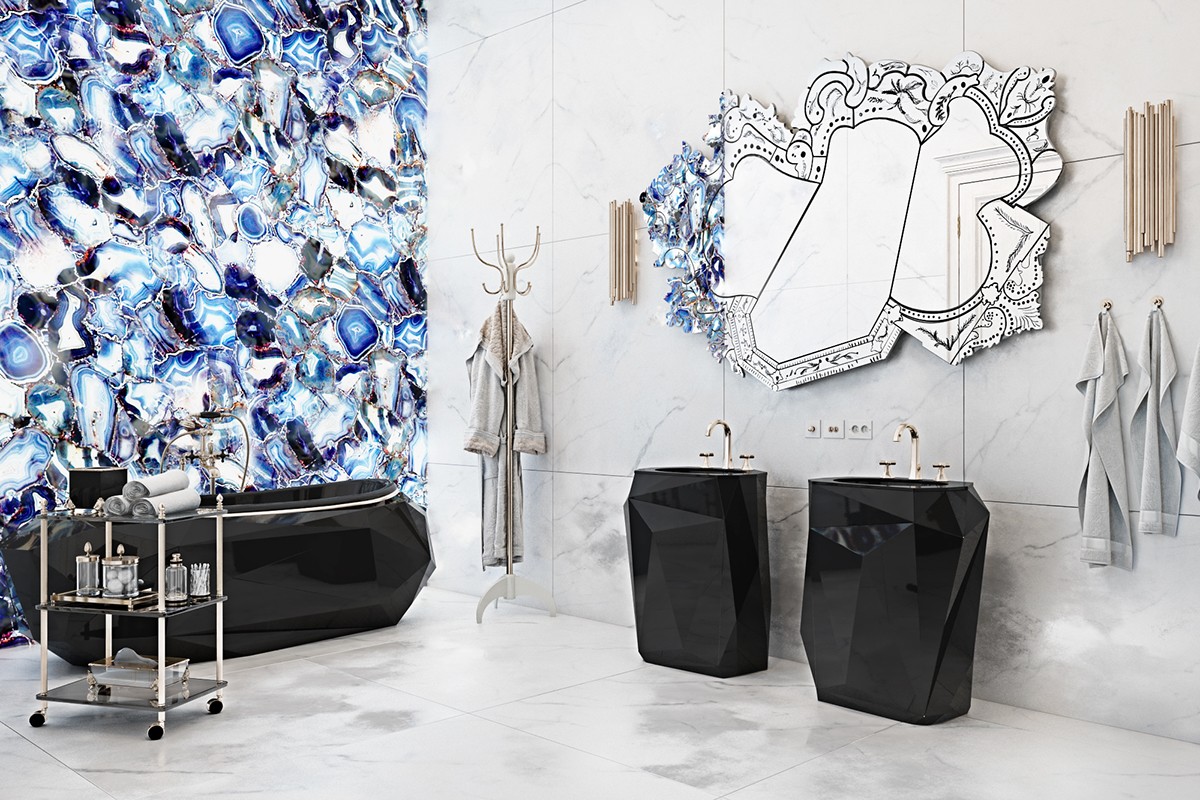 Let's use your chance to create an apartment design with perfect organization and decoration in this luxury home design. Immediately, follow and apply this design at your home! Good luck guys 🙂