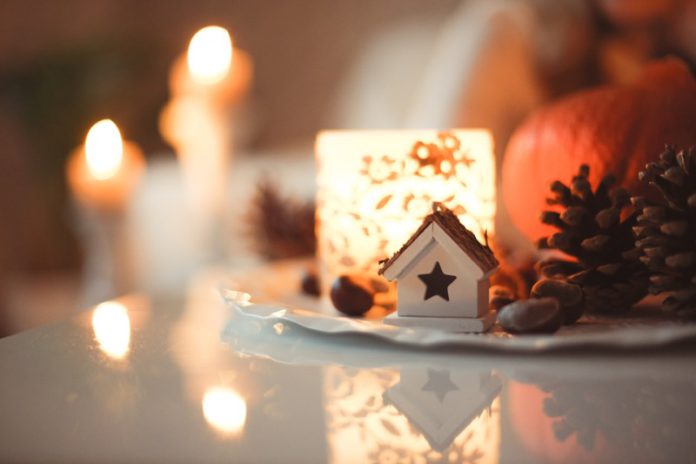 In the winter, we may be a little more nervous about switching on our heating. The energy prices are high, and even though winter is biting, sometimes it feels like the cost outweighs the comfort. Better than freezing, we can work on reducing our bills not by retaining the heat in our homes better using some of these do-it-yourself hacks. Preventing drafts and heat seepage from walls and roofs can do much to be a powerful money-saver and definitely not one to overlook.
Working out your home's energy efficiency
Before you get started with our energy-saving DIY jobs, you might want to do an audit of your home. You first want to know how energy efficient it is already. Then, you want to know where you might be losing some of this efficiency.
Your home might already have an Energy Performance Certificate. It is mandatory to have an EPC if you have recently bought or marketed your home. If not, you can get an up-to-date EPC for between £60 and £120.
This report will show your current efficiency rating and offer advice on improving your rating. A is the most efficient, at which point you probably don't have any DIY to do. If your energy rate is G, you may find recommended big projects such as installing external wall insulation. When reading these recommendations, be sure to balance the investment to have this work done with the savings you will gain from your utility bills.
Here are some manageable DIY jobs you might find offer more value for money. The option you choose will depend on where your home feels coldest or most draft-ridden, and walking around your home is your best option before making any DIY plans.
Insulate the loft
According to the Energy Saving Trust, much heat is lost from our homes through the roof, almost 25%. Loft insulation lasts for about 40 years and will pay for itself many times over in this period, even though it now feels like a significant investment. You can still use your loft for storage by using timber battens and boards to create flooring.
Draft prevention
Windows and doors are common places for drafts to come through. There are all sorts of ways you can master these issues without making a significant investment in changing these parts of your home. For instance, you can block drafts from windows by putting up heavier and thicker curtains. 10% of your heat can be lost through the glass alone, so this is a good shout even if there are no drafts.
You can also buy ready-made products, such as draft-proof keyholes and letterboxes. Most new homes have a small hallway with another door before the main living space. This is another powerful way to retain heat in the home, and, if you can, installing a door where one might have been removed is a good idea.
Insulate hot water pipes and tanks
It takes a lot of energy to heat your hot water tank, and the longer it can retain this heat, the better. Therefore, getting an insulation cover is a good idea. Your tank insulation jacket will pay for itself through savings in your bill within a year.
You may also want to insulate pipes for the same reason, and putting insulation on pipes also stops them from weakening due to frost. Another option is to put reflective panels behind radiators, and you will find both these jobs relatively inexpensive.
From single glazed to double glazed
While changing your windows will offer significant savings, you can do an easy DIY job with cling film. Put this film over the window frame. Alternatively, you can use acrylic sheets, but this is a more difficult job.
Realistically, if you have single-glazed units, you will likely need to replace these before selling your home in the future. Most energy standards require the benefits offered by double-glazing.
Add in some cosy furniture
From rugs to draught excluders and onto throws, you can use your soft furnishings to help your home feel warmer. If you have a wooden floor, a rug will help keep your feet from being chilled, which will keep the rest of you warm. The thicker the carpet, the better and if it is a fitted carpet rather than a rug, it will offer more warmth in your room.
The throw on the sofa can replace a degree or two on the thermostat if you use it as a blanket.
Simple things; big difference
There are many simple and cheap ways to decrease your reliance on your radiators this winter. Keeping the warm air in and the cold out is a matter of closing off entry points to your home as effectively as you can. You can even check to see whether you could save money on your energy deal online, to make sure that in addition to these DIYs, you're not spending more than you have to. Lots of small choices can eventually add up to a big difference.