Roohome.com – Thinking how to decorate a single house while the location is in the middle of a modern urban, it might need a huge alteration. Therefore, this minimalist single house design might be suitable for you. The concept is totally full with minimalist accents. Besides, the designer utilizes contemporary interior and exterior features to add magnificence into your sin. If you see a whole design below, you will get some useful tips which are needed to be applied. Do not waste your time, this is your turn to re-decorate your small apartment by following this design below.
Minimalist Small Apartment Design Beautified With Contemporary Interior and Exterior Features by Tukurito Architects
If you like Japanese stuff, it will be great if you apply contemporary interior and exterior features into this minimalist single house design. The interior and exterior features which are presented by Tukurito Architects have Japanese accents in it. You can see from the exterior of the house is built in modern and minimalist way. The sloping shaped roof is made dynamically as solid as the height of the building. Besides that, the designer paints the wall with dark tone color in order to support the minimalist accents of the small house design concept. Another view, you can see a rectangle shaped wall along with a long window contributes the contemporaneous of the exterior. The designer is extremely brilliant in designing the exterior of the single house without any mistakes.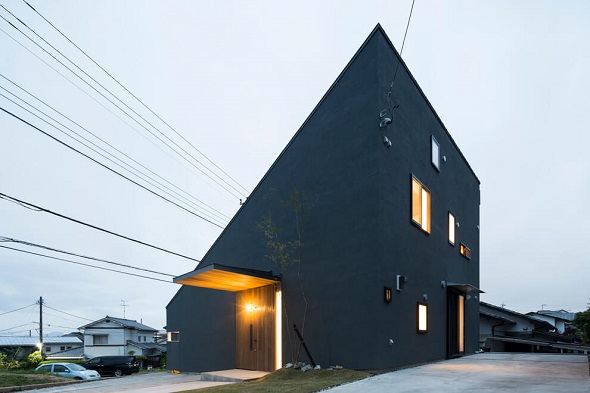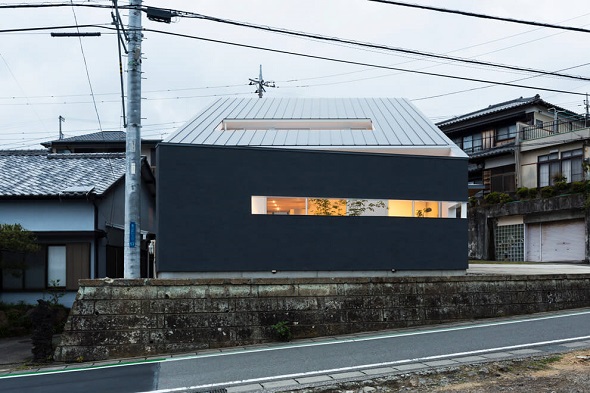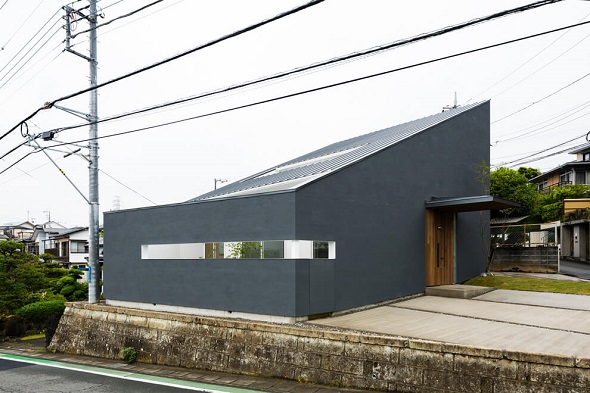 Now, you have reached the main room inside the house. When you enter the building, you will see an open space of main room which links into the kitchen area and terrace. The kitchen area is designed modernly by using wooden accents also in a whole room. The warmth of the house can be felt from the flooring wooden. A single wooden pillar is placed in the middle of the kitchen and the main room. To minimize the space, Tukurito Architects create a multifunctional kitchen which can be divided into dining room area as well. Interestingly, the designer does not put any furniture in the main room because it will produce stuffiness due to some stuff in this small house. All over the room is decorated with contemporary home design interior.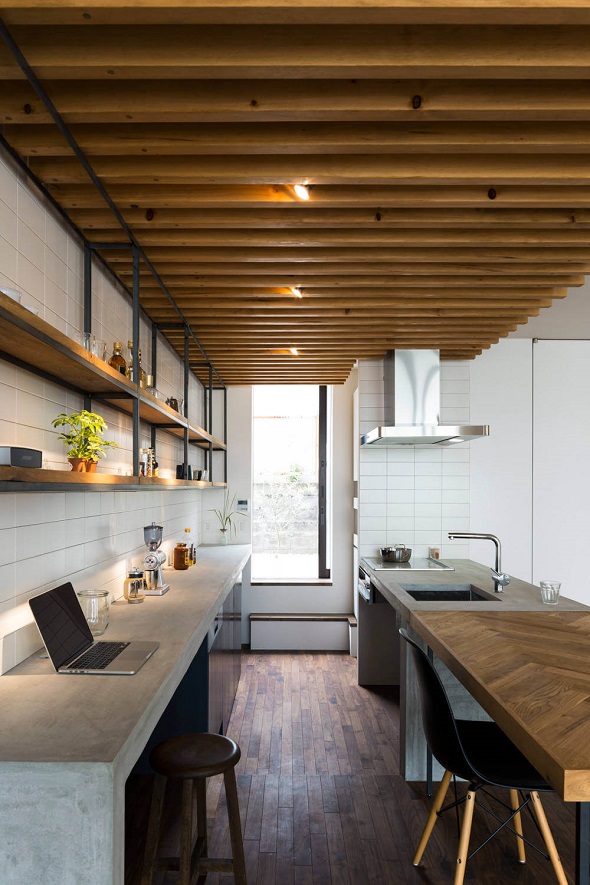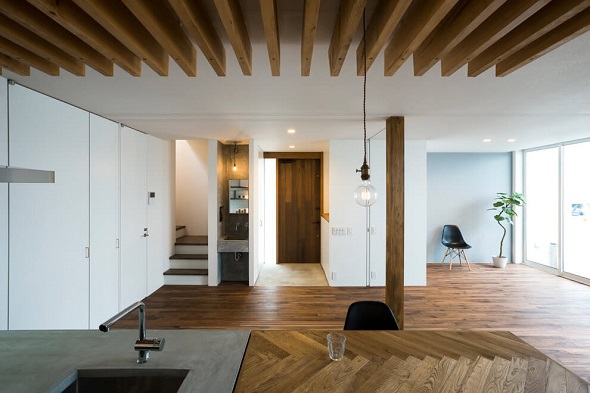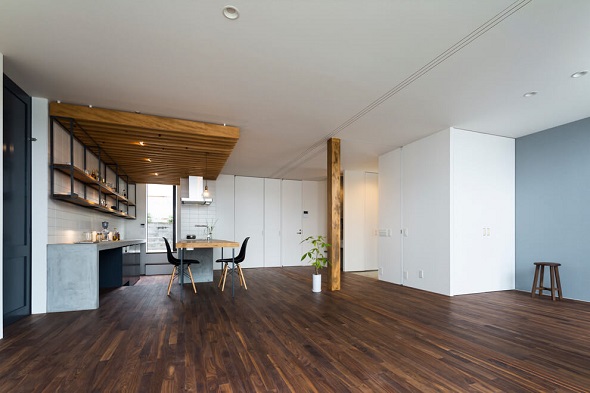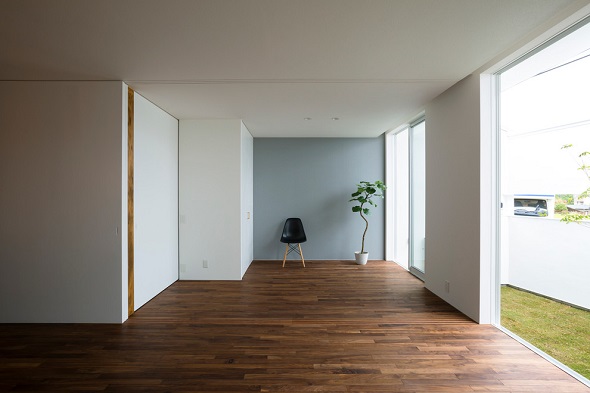 Modern Interior Single House Design Brings Minimalist Appearance Perfectly
Another room in this single house also being decorated by using modern interior single house design. This room is functioned as kids' room for playing in order to improve their creative imagination. Uniquely, the designer uses creative interior features in which can be functioned as toys for kids. This room is covered with modern wooden accents as well as the previous room. Now, you will not be confused in designing a good room for your kids either for playing or learning. Modern interior accents will bring minimalist appearance as well.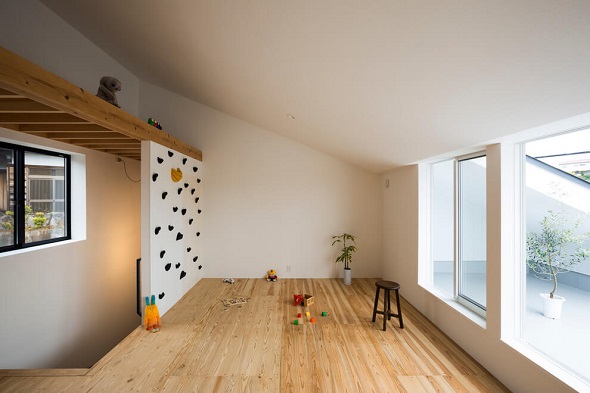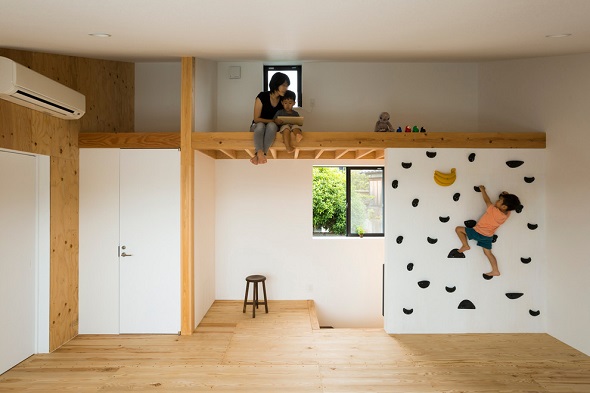 What will you do if you get a chance to re-decorate your single house? Grab this minimalist single house design in order to support your concept ahead. If you want to see other single home design and tips, just check and visit here. Have a nice day!