Roohome.com – It will be great if you apply a smart decoration to create a contemporary apartment design. Smart decoration means you need to combine a modern interior with another accent in order to create an amazing design result. Therefore in this apartment design, the designer combines the modern interior with Japanese accents which will build coziness in your apartment. Besides that, Japanese accents have a perfect composition in using wooden as the main material. In other words, this contemporary apartment design will use wooden as the material as well.
Contemporary Apartment Design Decorated With Smart and Modern Japenese Interior And Accents Designed by PMD
When you enter this apartment, details of Japanese accents will be felt and spotted firstly. The arrangement of smart and modern wooden is extremely perfect in the center room area. There is a small divider to link the enter room area to the living room. The concept of this contemporary living room is extremely similar to Japanese house style. There are wooden flooring, wooden armchairs, and a lower wooden coffee table. PMD as the interior designer really knows what Japanese style is. The designer also uses a wooden sliding door to support the Japanese accent.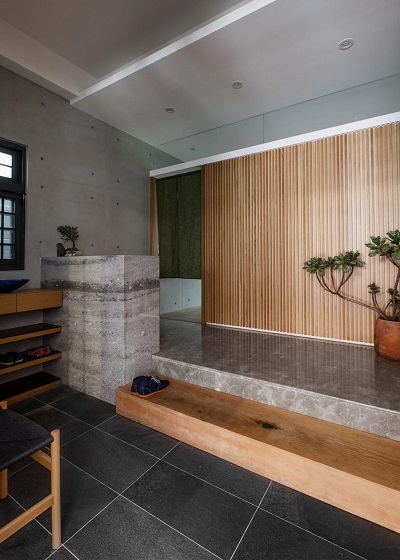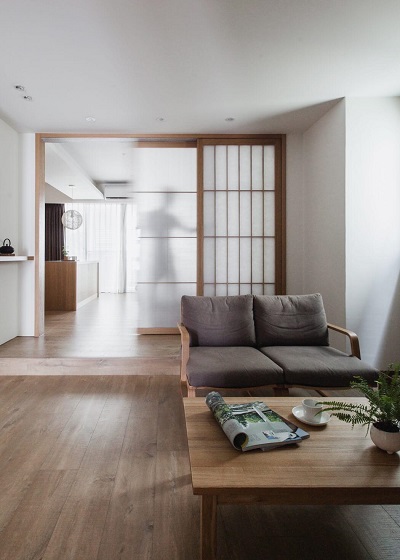 Interestingly, when you enter the middle room of called as family room, there is no Japanese accent around the room. The designer only adds modern interior apartment design which has black marble flooring as the main interesting point in this room. Using black marble flooring will make your apartment more luxurious and classy certainly. Not only the interior accents but also the arrangement in this family room has a huge difference with the previous room. Couches are placed against the TV cabinet which composed with masculine textures. Meanwhile, the TV cabinet is designed modernly by adding wooden shelves as the decoration. Two rounded coffee tables look suitable for the interior in this family room.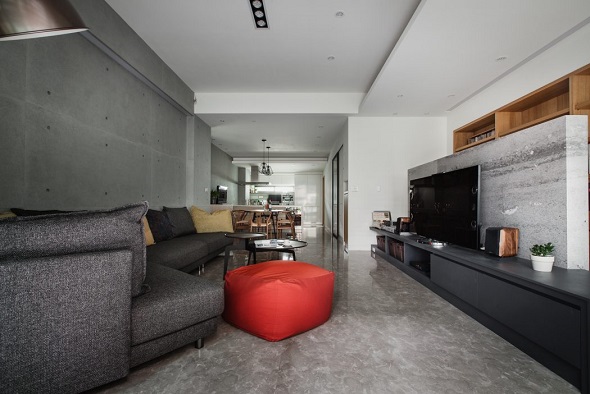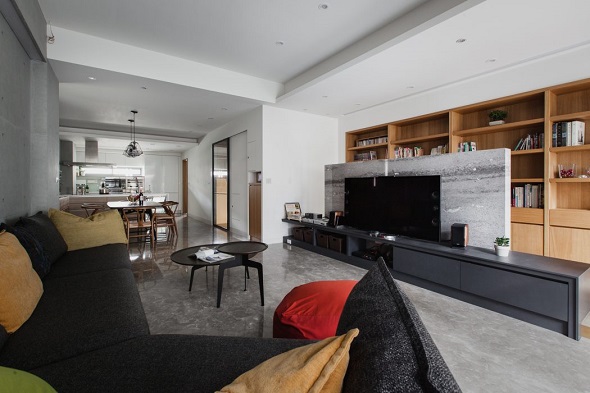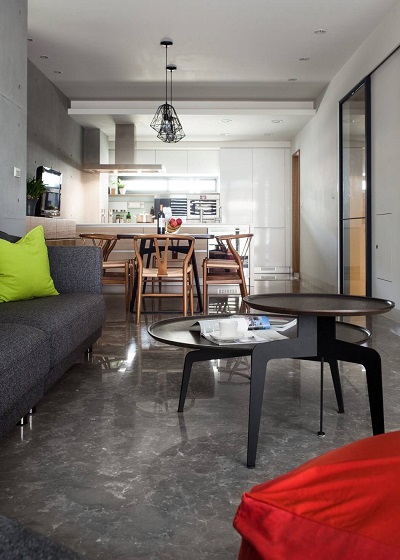 Talking about contemporaneous, it is your assignment in combining modern interior with Japanese accents in one apartment only. Like in this kitchen area, PMD keeps blending Japanese accents by pouring wooden interior accents with black marble flooring. Are you interesting to look forward the contemporary apartment design with Japanese interior accents? just scroll down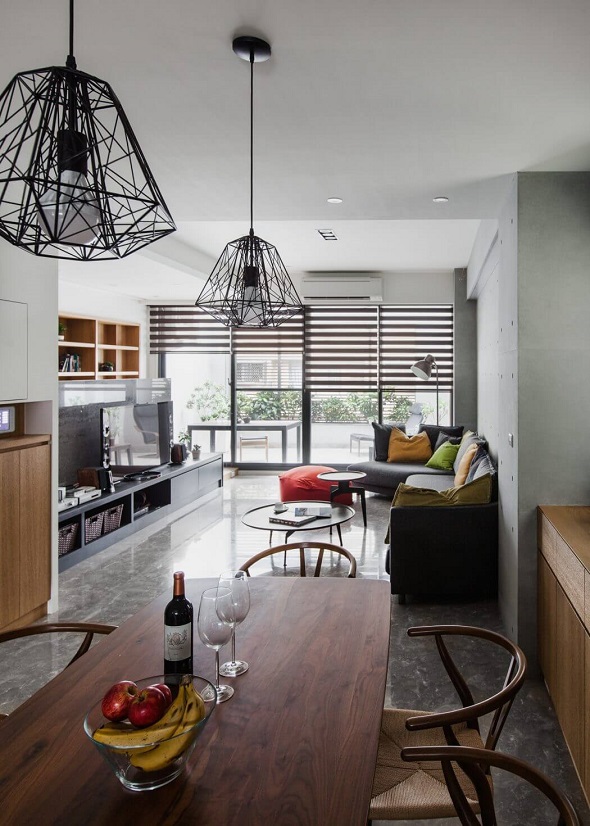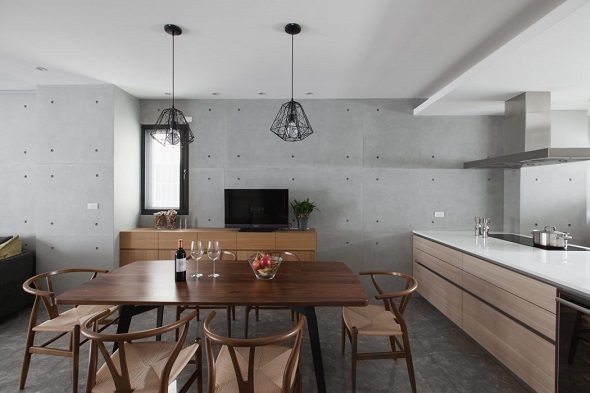 Contemporaneous Wooden Interior And Accents Beautify Apartment Perfectly
As described before, the design does not use an ordinary door but the wooden sliding door which is kind of Japanese style. This wooden sliding door looks suitable with the cozy bedroom because PMD decorates it by using contemporary interior apartment design. You can spot some wooden accents from the flooring and ceiling. To make it more natural, the designer utilizes many windows near the bedroom or bathroom. The bathroom is decorated modernly with the combination of contemporary wooden interior and glass features. It will be great if you arrange the bathroom view against the natural sunlight directly.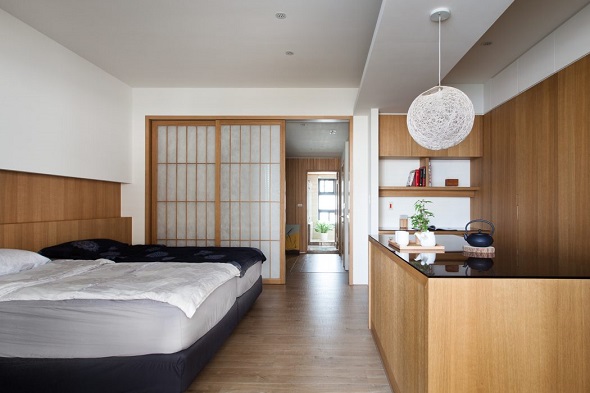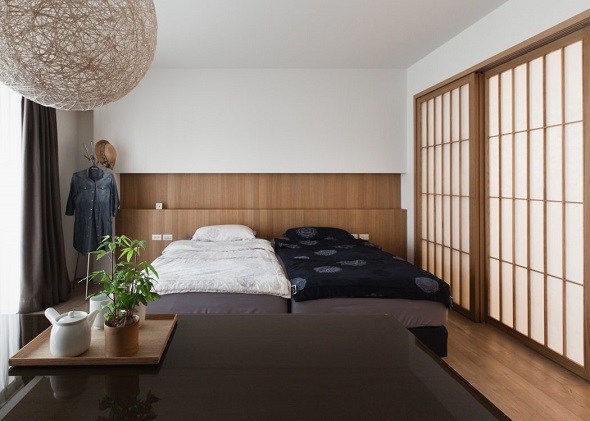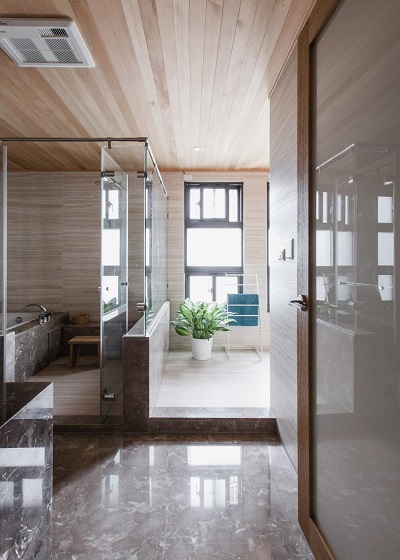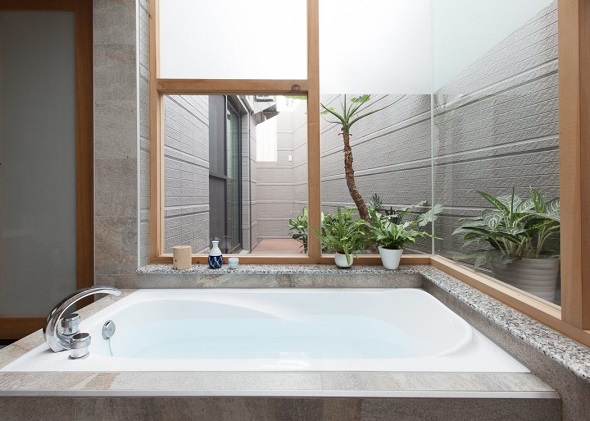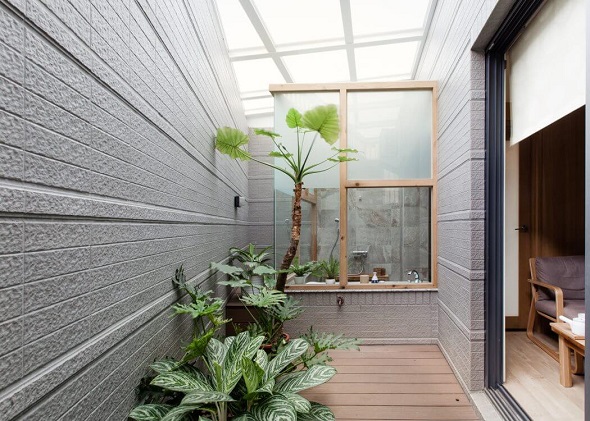 What are you waiting for? Just grab your chance to have this contemporary apartment design by PMD start from now on. If you want to see other apartment design ideas and tips, just visit and check here. Have a nice day!