Roohome.com – For you who have a small apartment, did you already design it with a perfect design? Or you still confused to choose a suitable design to apply in? Calm down guys, here we have a brilliant way to arrange a small apartment design using a gray color and decorative plant inside. Here, the designer has been explained the details how to arrange trendy apartment design ideas. So, do not wait so long anymore, let's go check our trendy apartment interior design ideas below.
Minimalist Small Open Plan Living Room Design Used Wooden Accent Decor
To make your design more awesome, first, you could design your living room. For you who have a small living room, better you can arrange your living room and dining room into one space. For that, the designer suggests you applying a minimalist small open plan living room design used a wooden accent decor to design the room. This wooden accent may you set as the part of wall decor or floor material in this small apartment interior design ideas. You also may use a brick stone as the wall texture design to make your design looks more trendy. Placement a living room design next to the dining room design.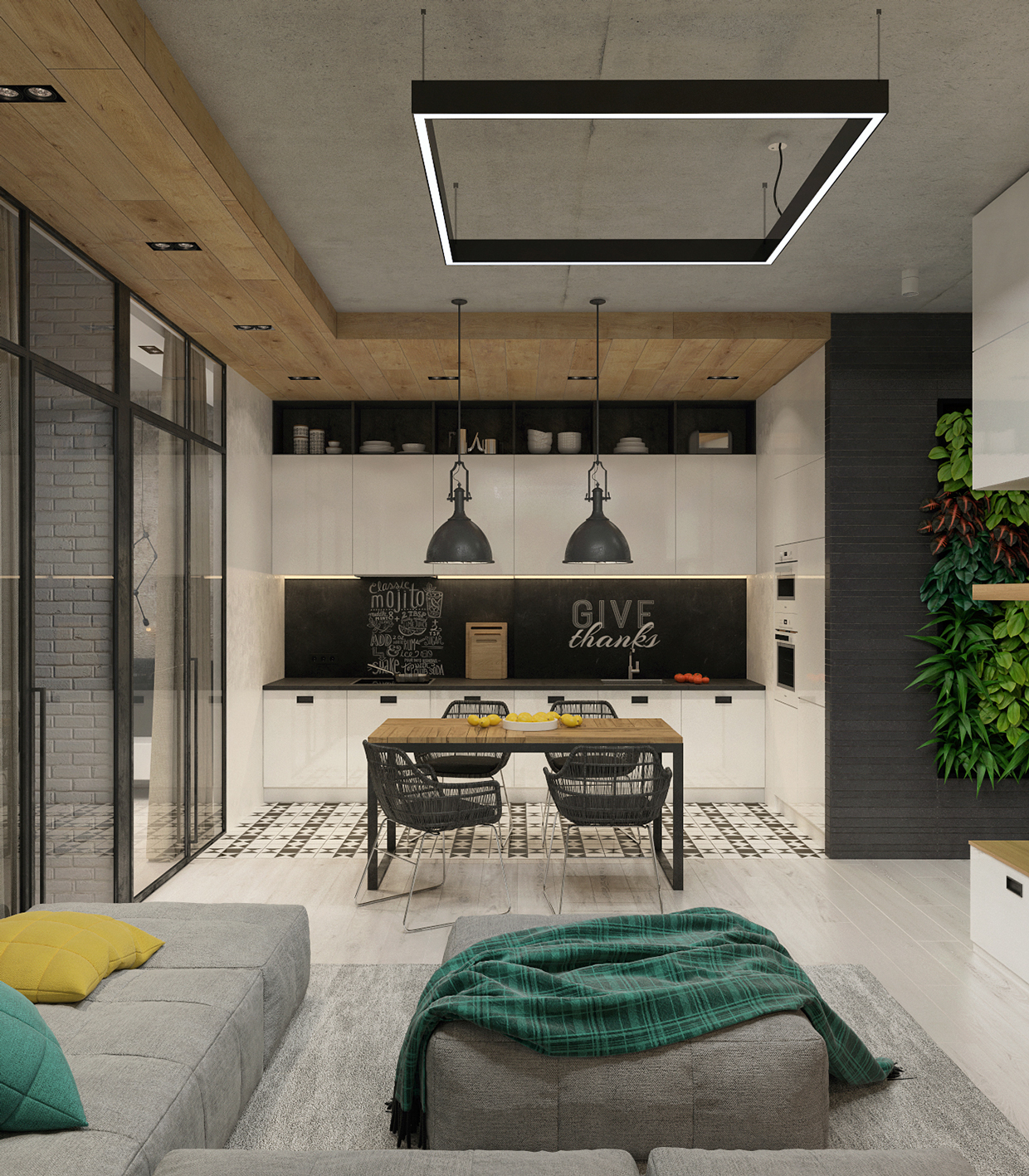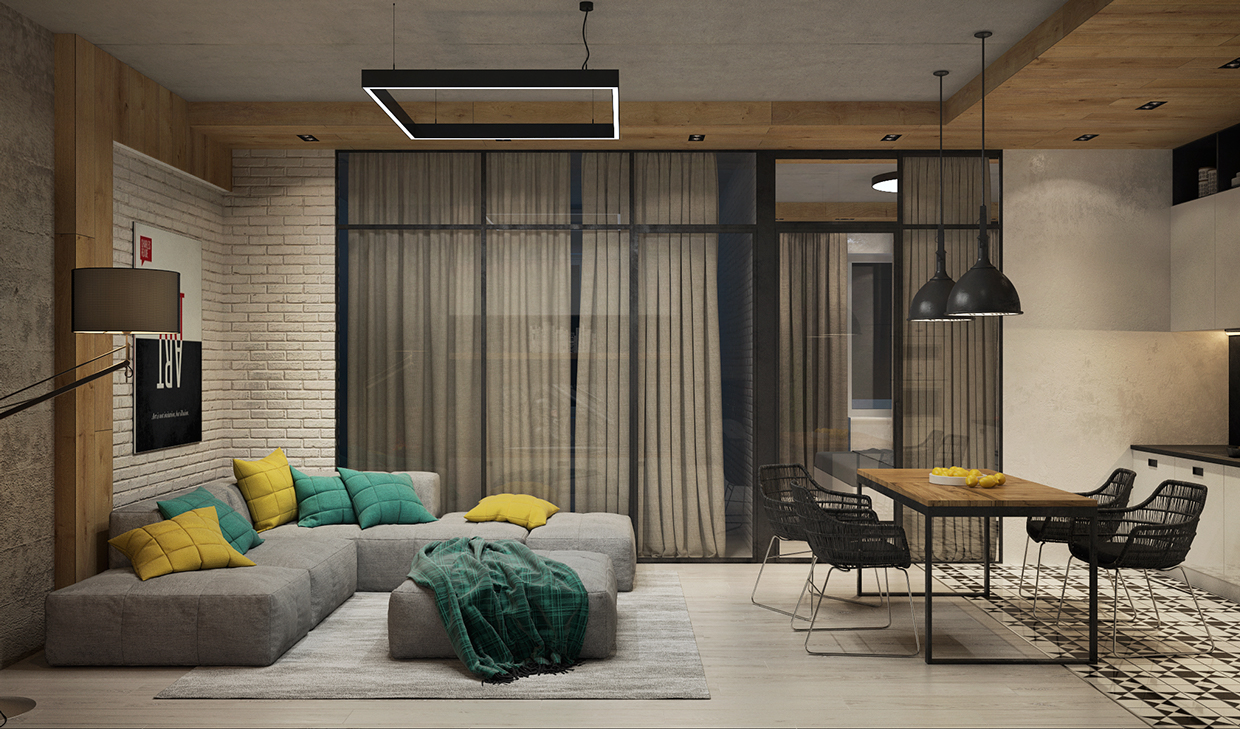 Small Minimalist Dining Room Decor With a Plant Decoration On The Wall
Then, for the dining room, you may decorate it with a plant decoration on the wall. Choosing also a gray color to make it looks so fresh and bring a natural impression in it. Combine it also with a brick wall decoration to your simple small dining room decor. Adjust a modern lighting to make your small minimalist dining room decor looks trendy. For the furniture, you may choose a modern model that looks so harmonious for this design. Using a gray color as the primary color in this design. For the kitchen, you may use modern backsplash that made from the chalkboard, then adjust a decoration in this trendy apartment design ideas.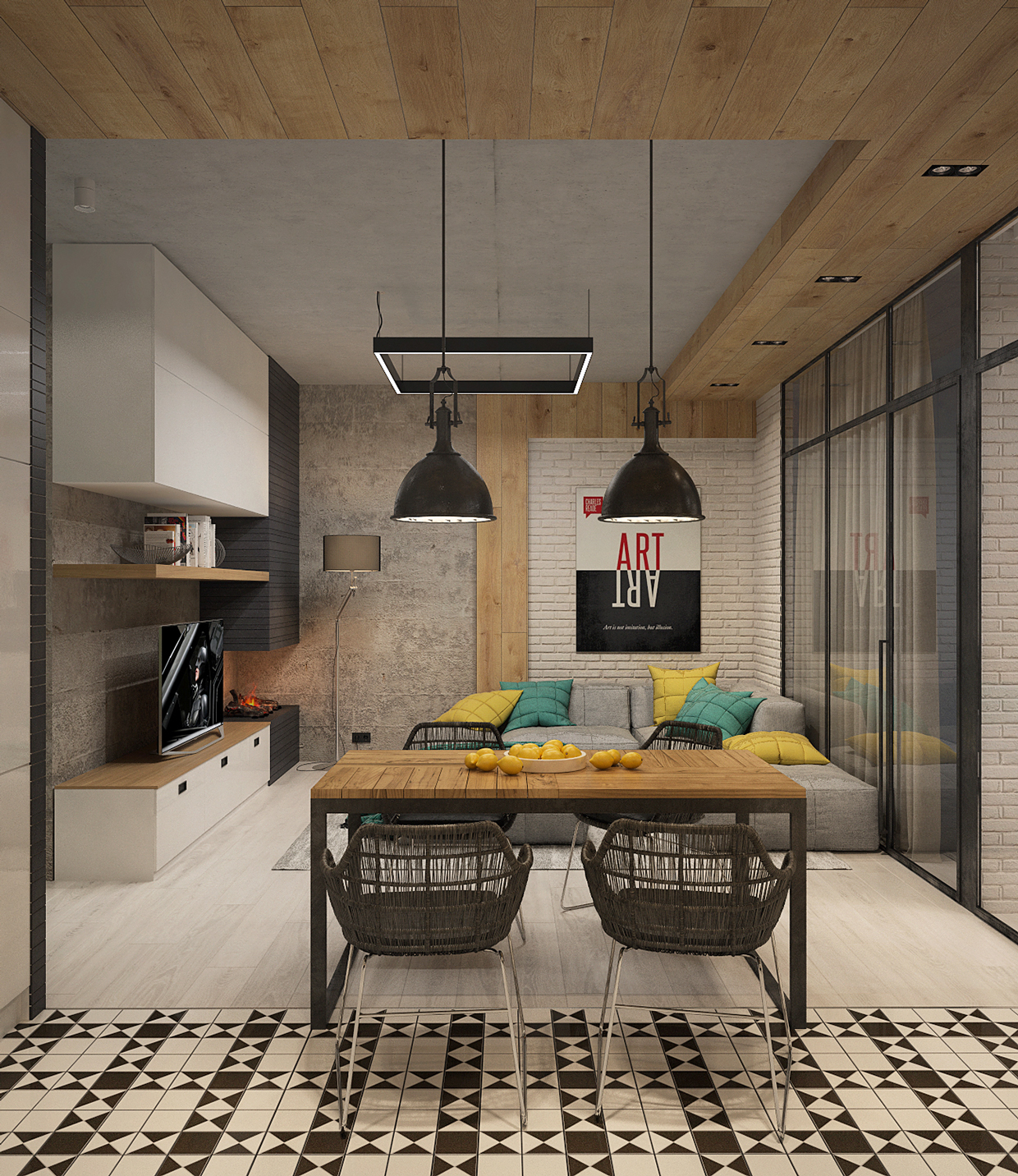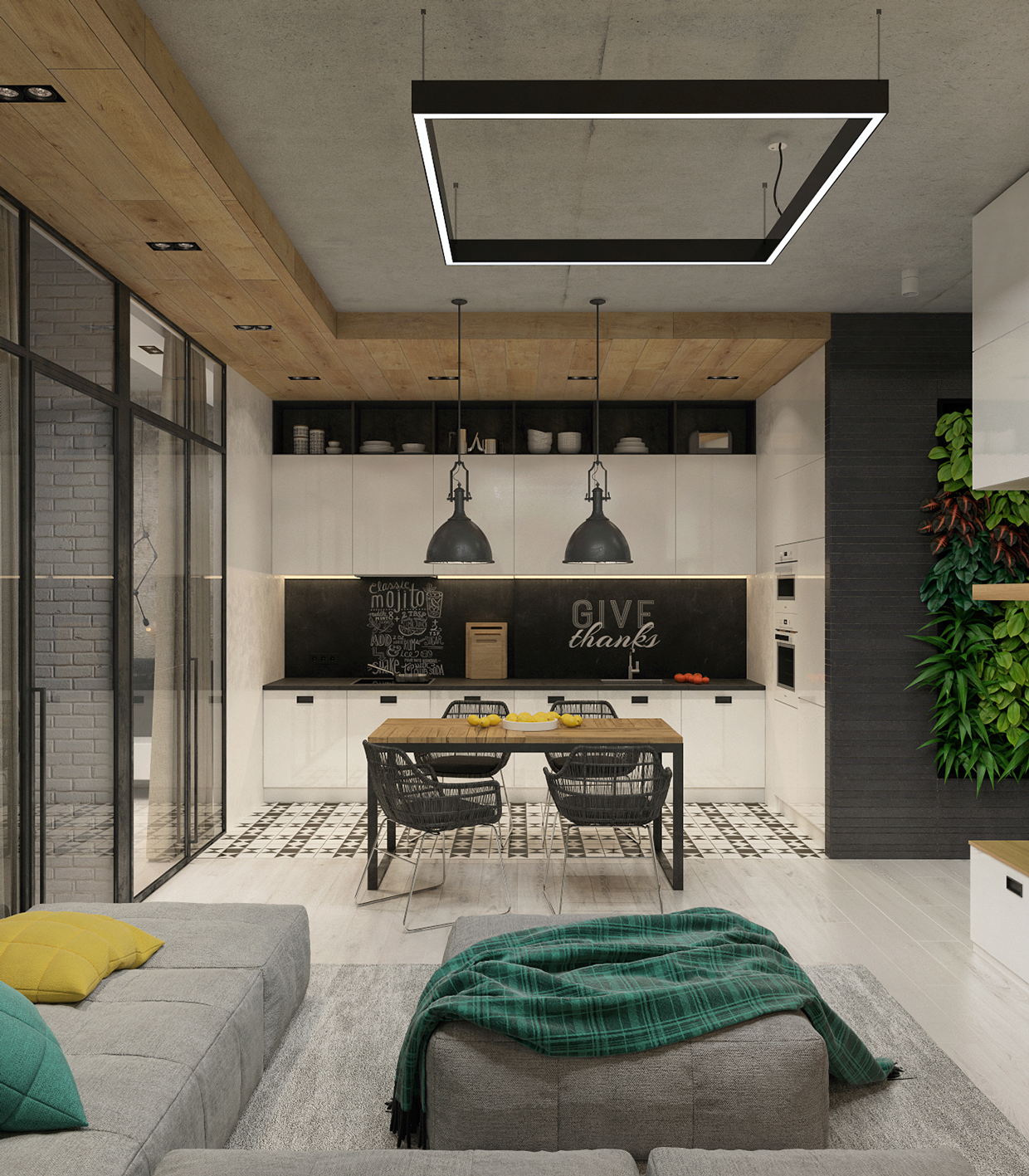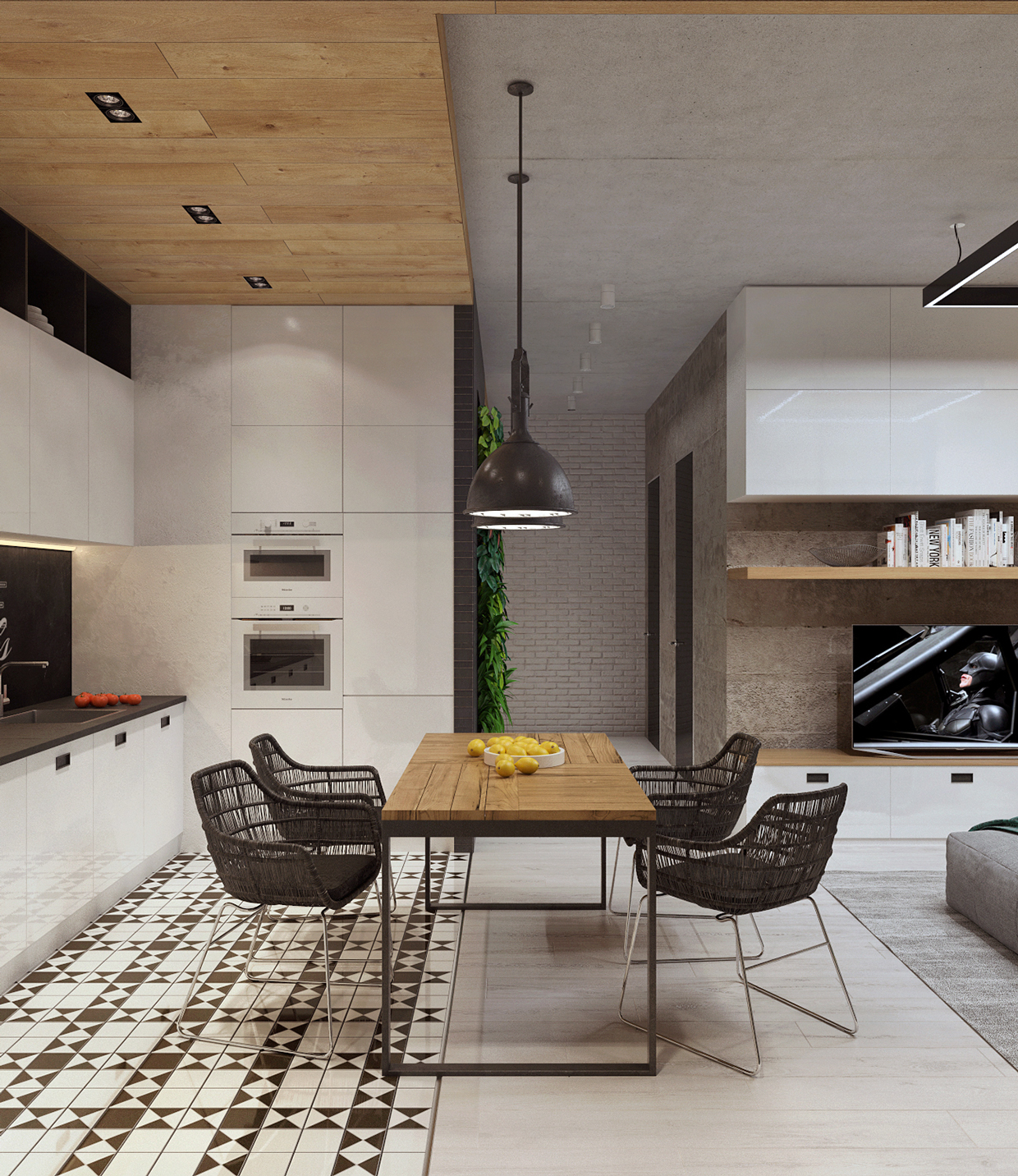 Modern Small Apartment Design Include a Workspace Decorating Ideas
The next, for the bedroom, you may arrange also a workspace in it. This very possible to apply for you who are workaholic. To make your trendy apartment interior design ideas looks perfect, you may decorate it with trendy decorating ideas. Therefore, you should apply this modern small apartment design. Using a brick wall to make your wall looks perfect, then you also may combine with a wooden accent also. Use a modern light which looks like a bulb, then make small shelves to your design. Adjust an appropriate ornament to your design.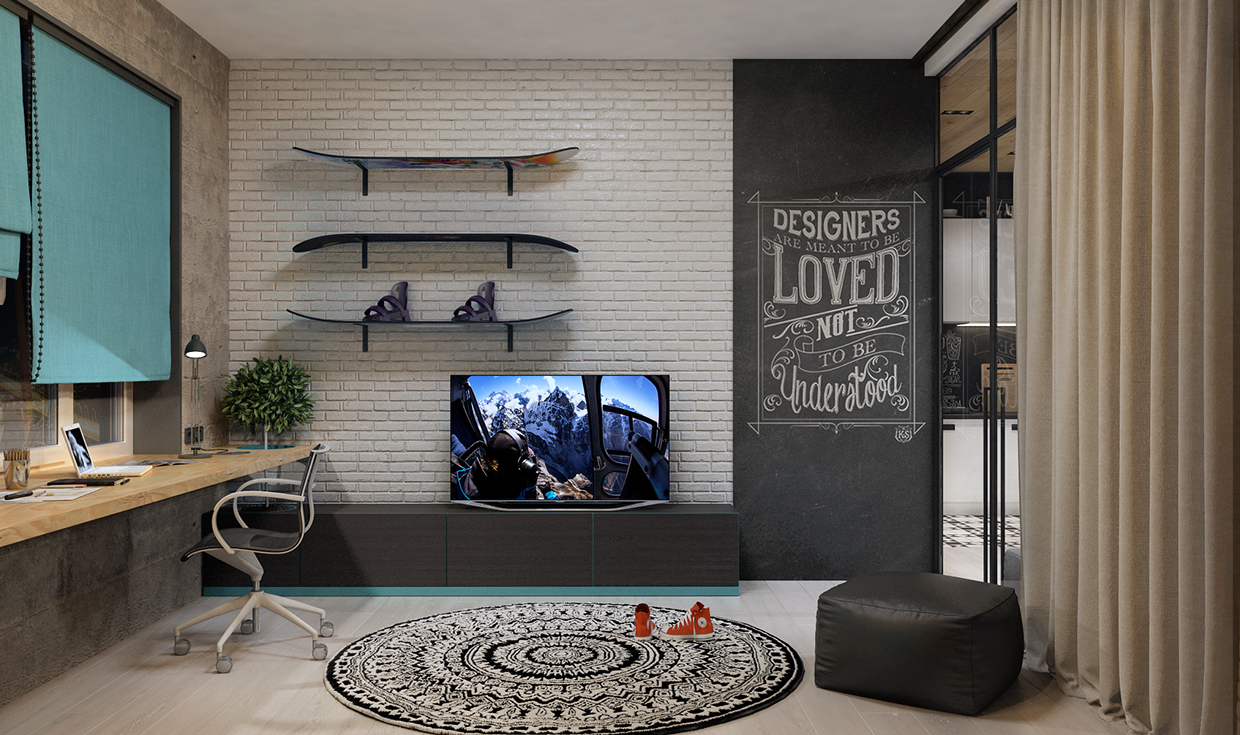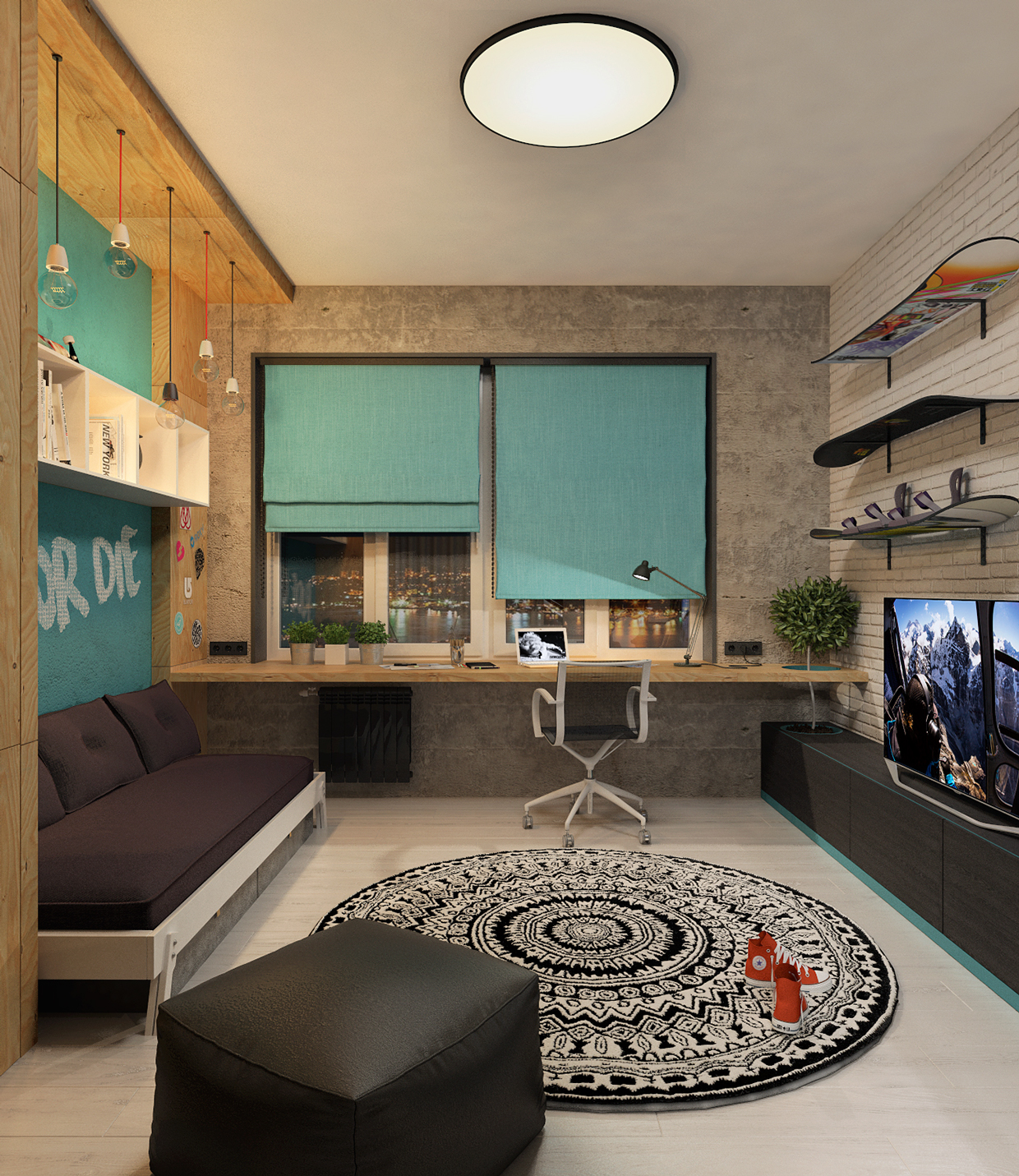 What do you think about this trendy apartment design ideas above? Let's make your small apartment looks more trendy and awesome with the perfect design in it. Good luck ?