Roohome.com – The Asian house design identically with the traditional style of design, decor, and furniture. It produces the cozy and relaxes feel at home. Besides that, this concept also identic with nature element in it. It can be like a garden, indoor plant, pool, and the other kind of nature. Is it interesting for you? You can live in a residence and blend with nature. Sounds good, right?
Wood interior designs ideas
The use of wood is very interesting for creating the relax and cozy feel at home. That also great in producing the luxurious impression. But, you need to choose the right color to cover it. Make sure that it can blend with the concept that you want to appear. You also need to provide the beautiful lighting that will make your wooden interior looks more attractive.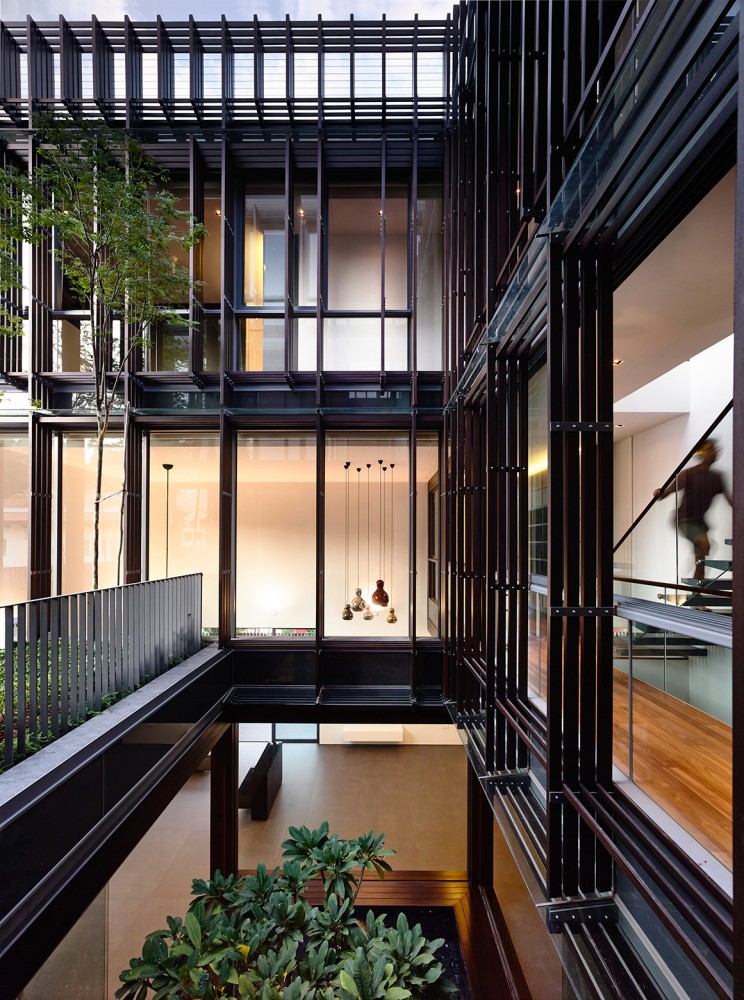 If you want closer to nature, you should provide the garden with the beautiful landscape. After that, it will be more interesting if you can apply an indoor-outdoor concept. So, you can blend with nature and more relax there. It does not matter if you want to apply modern furniture design in it. You can see the living room below! That also use modern furniture with perfect wood and glass material.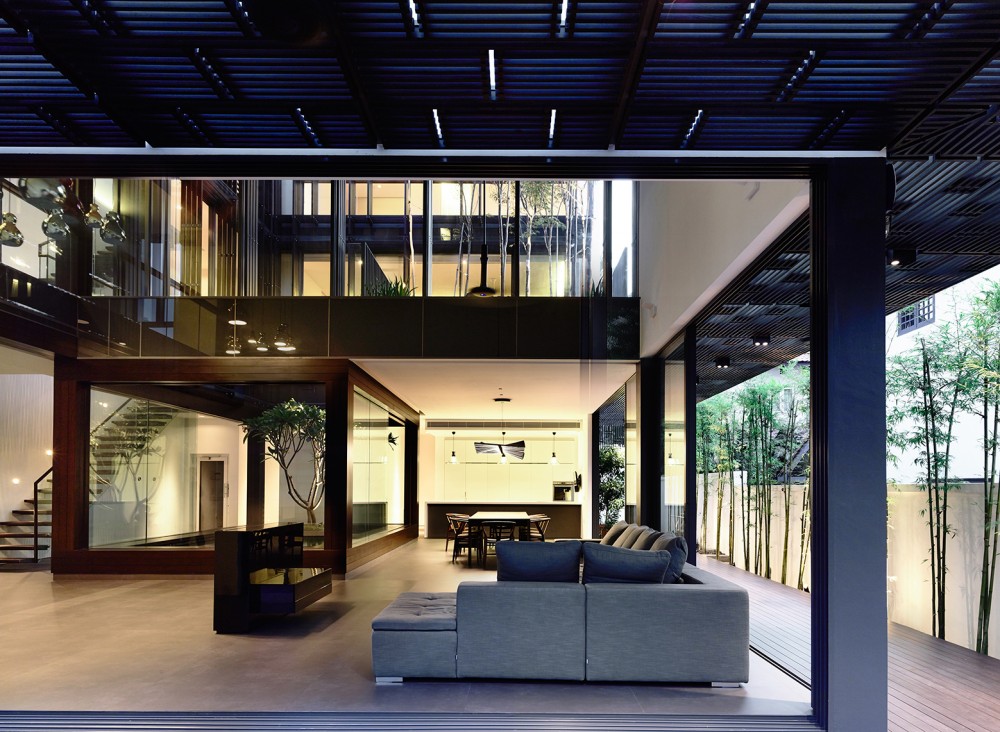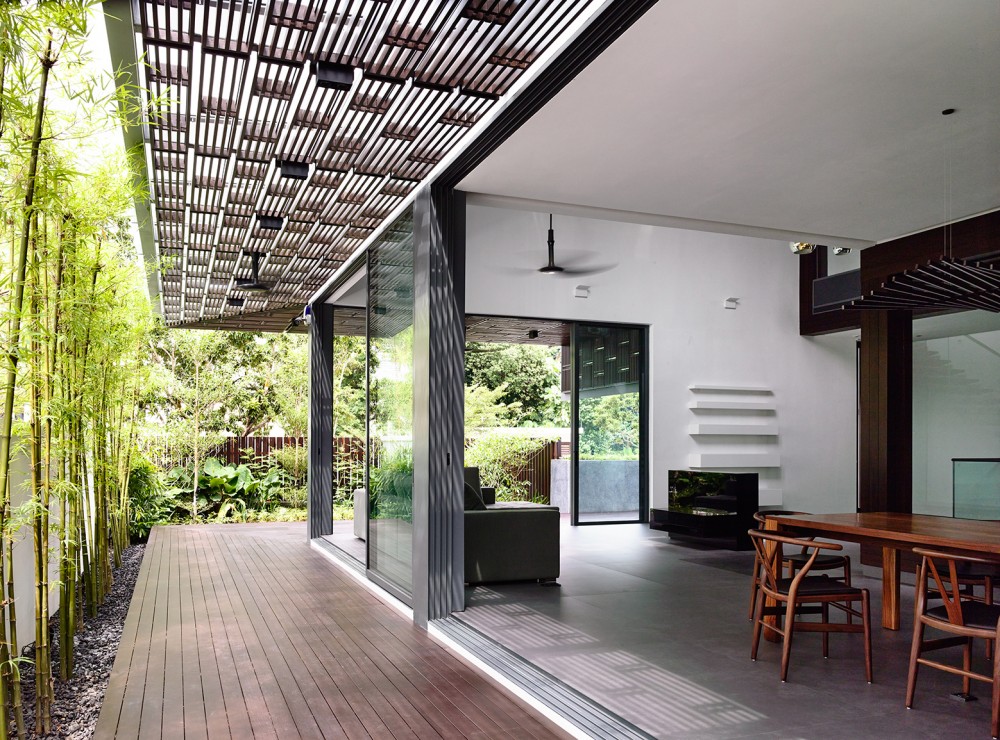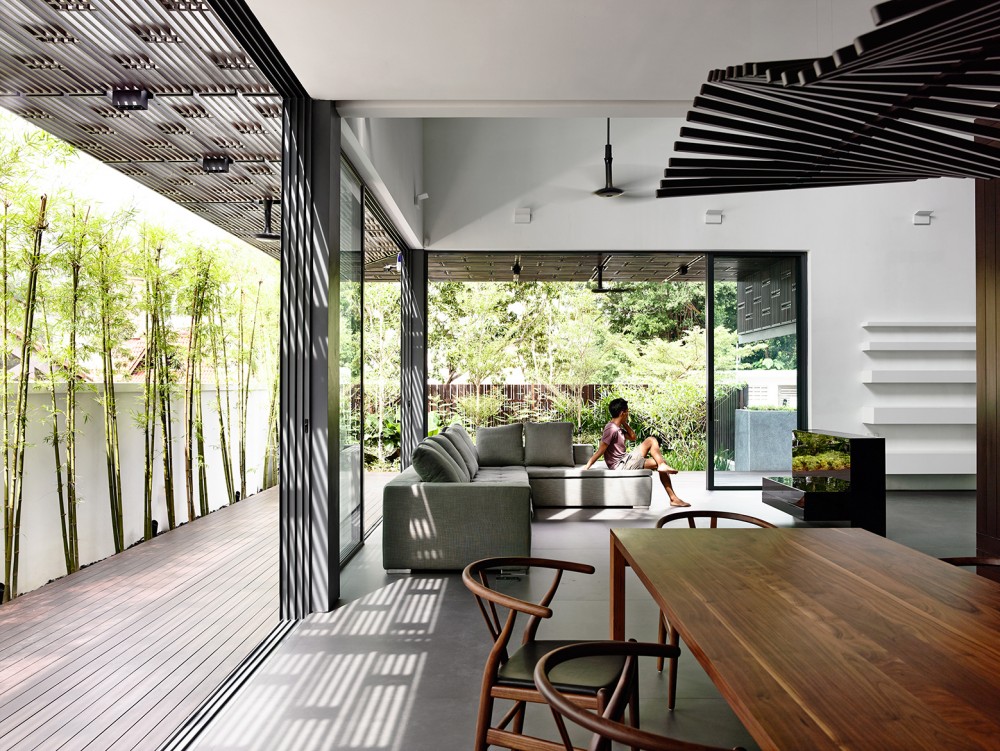 How about an indoor tree and pool? Sounds interesting, right? You can hear the splash of water from the pond is pleasant to relax. It also decorates your room naturally. After that, you can use wood furniture for your dining table. All of them will work in harmony.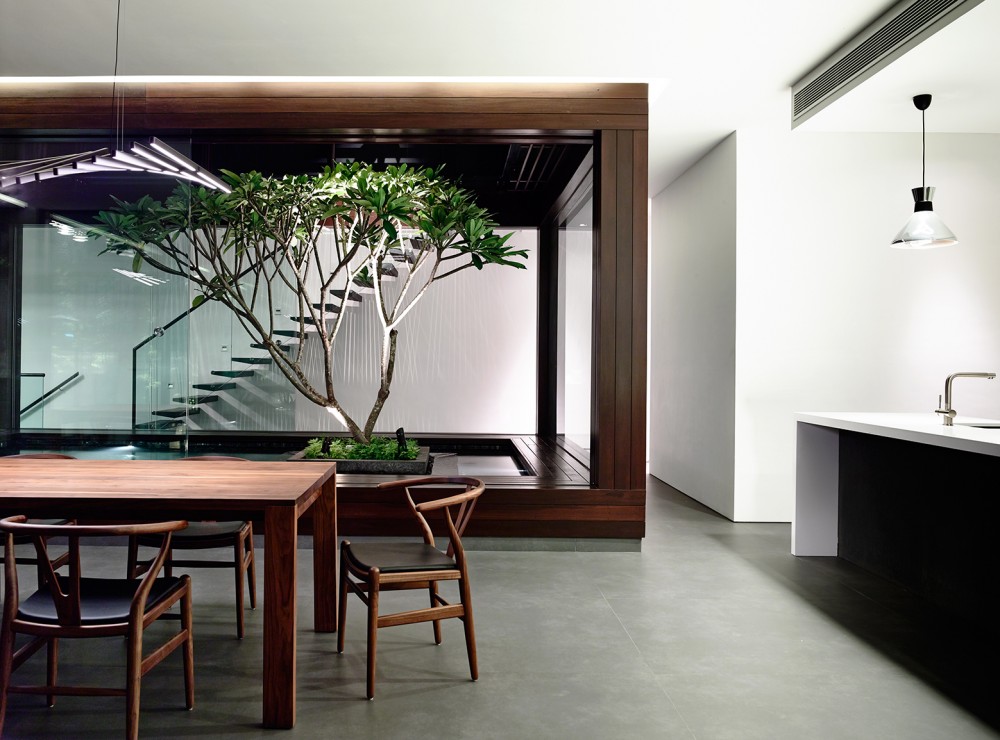 If you want to make an indoor-outdoor concept, you can choose glass material to divide it. The sliding door in the picture below might be a great reference for you.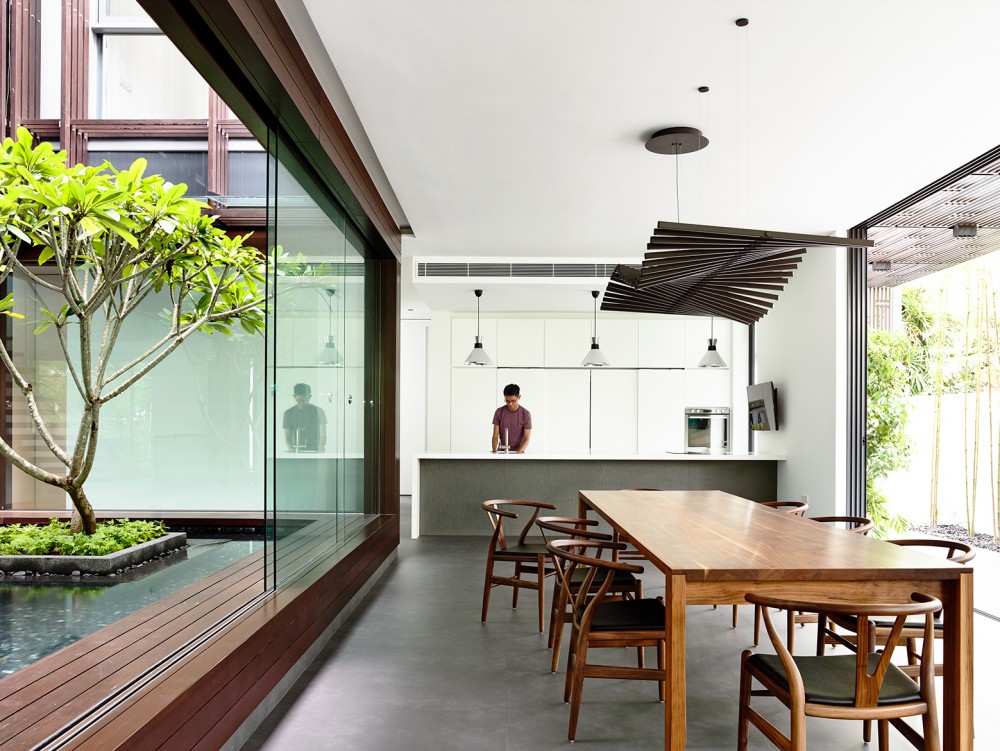 This Asian house design really makes all the room connected with nature, include the bedroom. You can see it from the picture below! The large door connects the room with the garden automatically. It is very good for relaxing place. There is also an outdoor bathroom. That applies modern concept with indoor plant decor. How relaxing it is!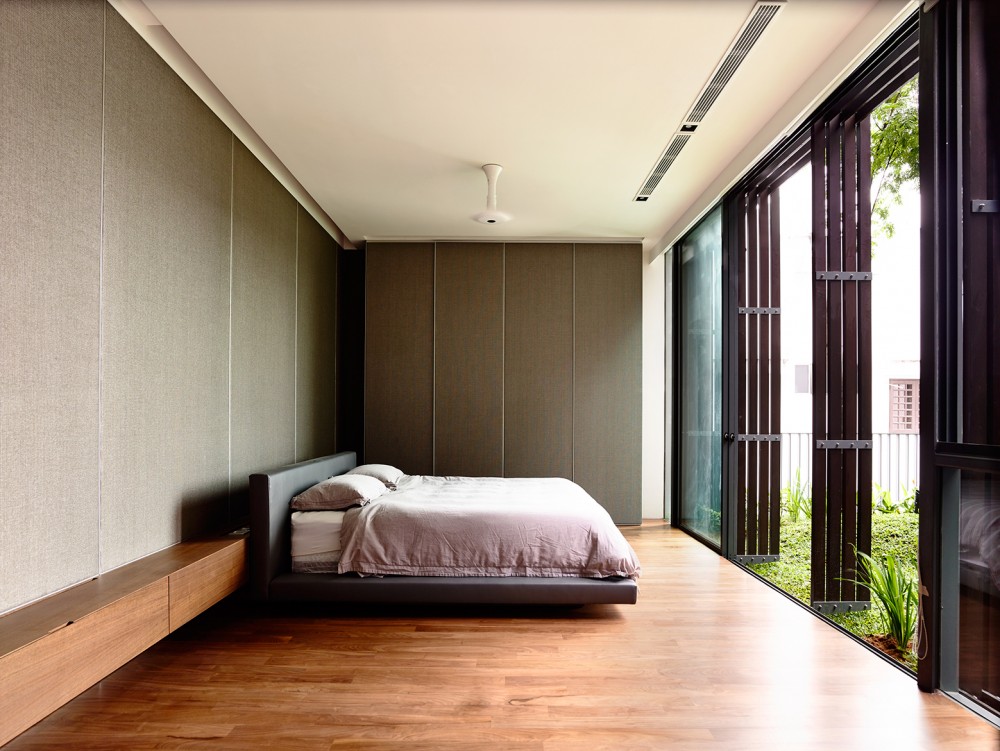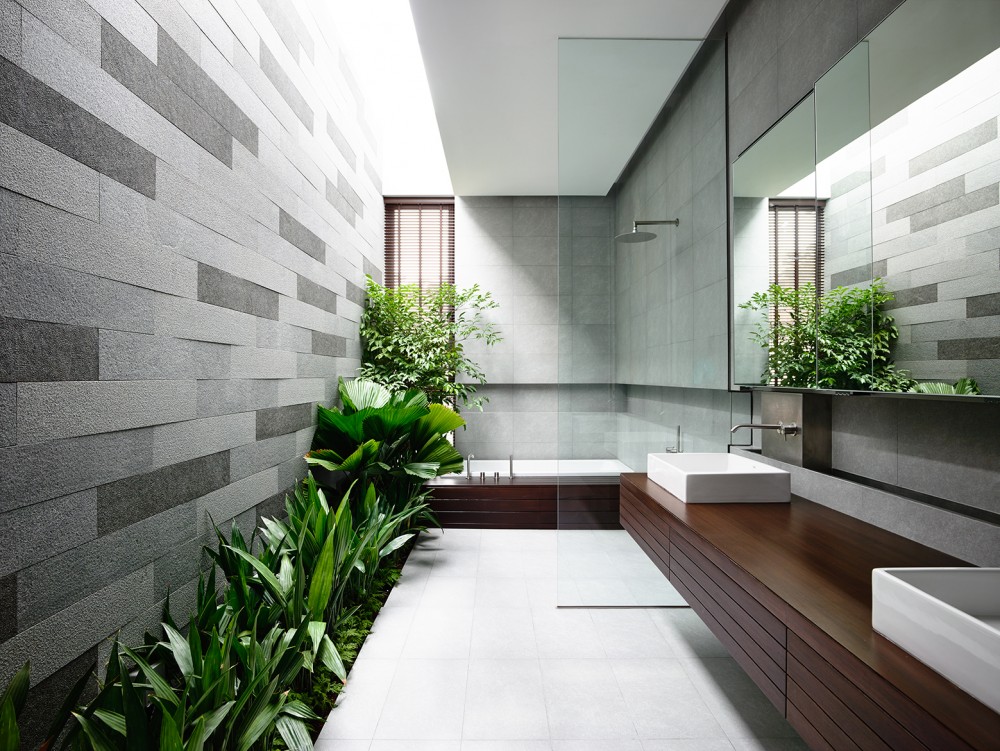 Hopefully, this Asian house design will be inspiring for you.