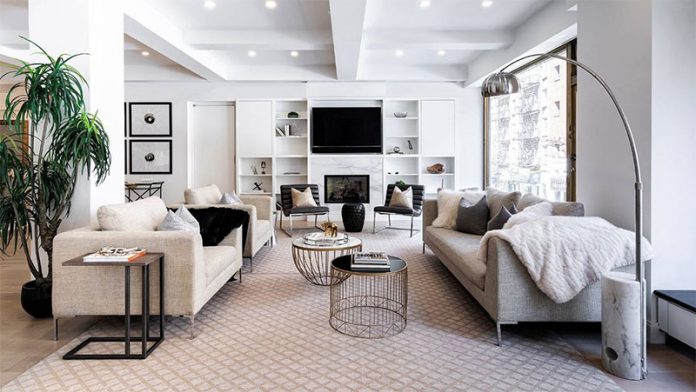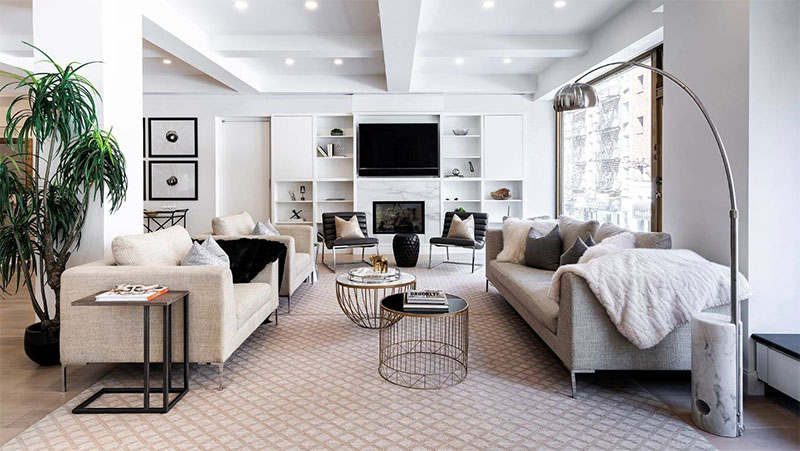 In practice, beachfront properties are not difficult to sell. Their location already makes them a bestseller in the real estate market.
Since apartments and houses or villas in beach areas can also be transformed into rentals, enticing buyers is often not that hard.
However, if you are looking to sell a beachfront apartment fast and at the right price, staging it correctly can help you achieve both goals.
Staging refers to the process of preparing and enhancing to attract potential buyers. It involves rearranging the furniture, cleaning and redecorating the apartment, and other home improvement techniques to make the property appealing.
When you include staging in the whole apartment selling process, you make the home easier to market. Moreover, you enable the visitors to envision themselves living on the property.
Additionally, staging the apartment makes it appear move-in ready.
This means that you won't give interested buyers the chance to think about the repairs they have to make and pay for once they purchase the property.
Top Staging Tips for Selling a Beach Apartment
If you are selling a Jumeirah Beach residence apartment, here are the six best staging tips you can follow to enjoy a problem-free and successful process:
1. Declutter and depersonalize
When selling a home, you want to present it in the best light possible. Clutter is the biggest obstacle your apartment can have that can turn off potential buyers.
If you have too many possessions in your home, put some items in storage. Even if you have hidden some of your belongings in closets and cabinets, visitors may open these fixtures and see the clutter. As such, it is safer to store them someplace else.
Additionally, remove half your kitchen equipment and any furniture that disrupts traffic flow and make your apartment look small.
Decluttering your home also allows you to depersonalize it. With this technique, you help visitors envision themselves living in your apartment.
Because of this reason, remove personal photos and customized decorations and store them properly. Hide paperwork, bills, and other personal effects that you cannot throw yet as well.
However, this does not mean that you keep all your extra possessions in storage; if you have not used something for more than six months, think about selling, donating, or throwing it away.
2. Replace worn and old-looking features
If your furniture pieces look old and are already unappealing and you have the money to replace them, do so. The investment you make will help capture the eye of buyers and give your home a touch of elegance.
In case you can't afford to buy new furniture, invest in canvas or cotton slipcovers that have ocean hues. These features can give your home a fresh and modern look that conveys a beach lifestyle vibe.
Additionally, replace moldy shower curtains and wallpaper if you have them. Change the bedding, as well. Make the bed as appealing as possible to capture the interest of potential buyers.
Don't forget to replace old door mats and rugs since these can also make your home look gaudy even if they are only small features.
3. Highlight beach views
People interested in buying a beachfront property are particular about the views they will get. Aside from being near the beach, they want unimpeded scenes of the blue sea and other fascinating panoramas.
If you want your home to appeal to buyers, you need to showcase these views. You can do this by leaving the windows uncovered by curtains or shades when showing your property.
If you want visitors to feel the beach vibe inside the apartment, consider replacing the curtains or blinds with natural bamboo shades that you can roll up to show off the view.
In case your apartment is on the lower levels of the building or near the beach, keep in mind that water reflects and amplifies sunlight, which can heat your space and cause furniture in the path of the sun to fade.
To avoid this problem, install privacy window films. This feature uses one-way vision technology provides daytime privacy and sun protection from the outside but, at the same time, allows people to see outdoor views from the inside.
4. Don't go overboard with the beach-themed decor
Uniquely coastal serves arrays of anchor wall decors. When staging a beachfront property, you want the interior to look natural. As such, you need to keep the tacky coastal décor to a minimum.
Hang a few paintings or framed photos of the local beach and nautical views on your walls. If you want to buy these features, visit your local art galleries and gift shops for pictures and artistic renderings of the sea and other sights.
If you want to display other decorations, opt for subtle, modern, and authentic accents. Hang a pair of wooden oars or place one or two conch shells on the coffee table and shelves.
5. Use mirrors smartly
Mirrors are affordable fixtures that are great for staging homes. When placed strategically, they can make an apartment look bigger and brighter. They can also highlight the best features of your space and downplay the negative ones.
If you have an excellent view of the ocean and your apartment is a bit small, place a mirror on the opposite side of the window since this will make the space look a little bigger. To make your home look more spacious and brighter, angle the mirror so that it can catch natural light during the daytime.
You can also mount a mirror inside your bathroom if it is small to make it look larger. Adding this feature will also make the room look more attractive. It is functional too.
Although mirrors are great additional features, it does not mean you should cram in a lot in your home. If you do, you will end up creating a funhouse, confusing vibe in your home.
6. Make your home inviting
People viewing your home won't confine their options to only your property. Because of this, you need to ensure your prospective buyers remember your apartment and put it on top of their list.
Aside from making your home as appealing as possible, look for ways to give it a more welcoming vibe. Place some cold, bottled water and a basket or dish of individually-packed cookies and candies near the door or on the kitchen counter
Flowers and plants can also make your apartment look more inviting. Put a few potted low-maintenance flowering plants inside. If you have money to spare, buy fresh-cut flowers and place them in beautiful vases and display them on your kitchen counter or mantel.
If you are working with real estate brokers, don't forget to ask them for additional staging tips and tricks. With their help, you will have a more pleasant experience selling your beach apartment and getting the best return on your investment.
AUTHOR BIO:
Mark Tolland is the Founder and Managing Director at Abode Property, a boutique real estate brokerage firm providing top-notch, personalized services to discerning landlords looking to sell or let out their premises in prime locations of Dubai like Marina, Downtown and The Palm. The firm also advises global HNIs looking to rent or buy a prized asset in Dubai, and prides itself in upholding high service standards, ethics and accurate advice.