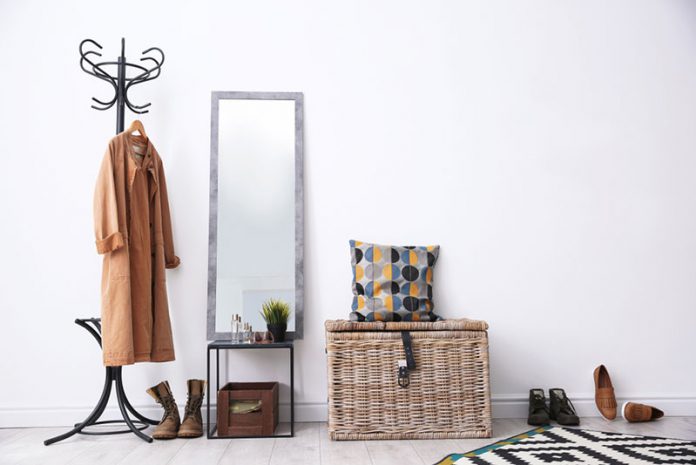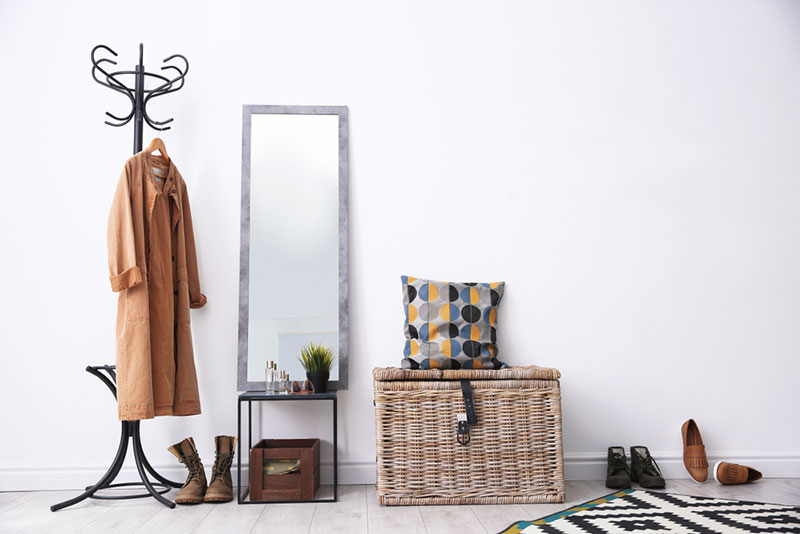 Whether you are looking to declutter your home, organise your space better, or you are simply short on space, utilising functional furniture is a great solution. From installing a coat rack to ottoman storage, trays and baskets, there is a range of usable décor options, you can choose from to add to the interior design of your home while helping to keep your home neat, tidy and organised.
Choosing the right functional furnishings can bring a new level of style and sophistication to your home's interior. Consider your current design when selecting your new furnishings, or if you are undertaking a complete redesign, be sure to work some new functional furnishings into your design. With the right approach, you can be sure that your home will be more organised, look great and offer a more comfortable environment for you and your family to enjoy.
Let's take a look at a few key functional furnishings for you to consider implementing in your home.
Coat Rack
Nothing creates more chaos in a home than having coats and jackets thrown over the backs of chairs around the home. Installing a coat rack will allow you and your family to store your outdoor wear in one easy-to-reach place, eliminating clutter in your home. A coat rack can also be a great feature piece in a hallway and with many design options to choose from, you are certain to find something that will suit your style and budget.
Ottoman Storage
Ottomans are a great addition to any living room. As a functional footstool, this clever piece of functional furniture also doubles up as an additional storage unit to help you keep your space neat and tidy. Whether you choose to store extra blankets for those cosy nights on the couch, toys to keep the kids entertained or your home workout equipment when you're not using it, having a large storage unit that fits seamlessly into the design of your home makes sense.
Wicker Baskets
Available in a range of styles and sizes, baskets are a great way to keep your home organised. They are fantastic for storing magazines, newspapers and books in the living room, and can be used for vegetables in your kitchen. What's more, they are relatively cheap and can help to add some texture to your interior design. Large baskets can be placed on the floor, while smaller baskets can be used to keep your shelves organised.
Use Trays
Whether you choose metal, timber, painted, antique or even mirrored, trays are a great usable décor solution. Trays are a great way to keep your dresser and countertops organised. They can also be a great addition to coffee tables as a catchall to store magazines, TV guides, reading glasses and other bits and pieces you might have lying around. Try placing candles, dried flowers and other decorative elements to on your trays to create a feature piece for surfaces throughout your home.
Decorate Your Home With Functionality And Comfort In Mind
No matter how much space you have available in your home, the fact remains that it is finite. To make the most of your space, it's important to include functional furniture that will allow you to maximise the use of your space. Furniture that offers additional storage, is a great way to keep your home organised. A well-chosen coatrack will reduce clutter and baskets and trays can be functional features pieces in your home. With the right approach to your furniture choices, you can ensure that your home is as functional as possible while providing a comfortable, welcoming atmosphere for you, your family and friends to kick back and relax in.