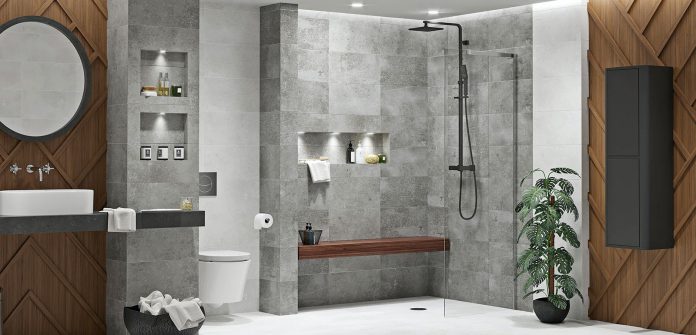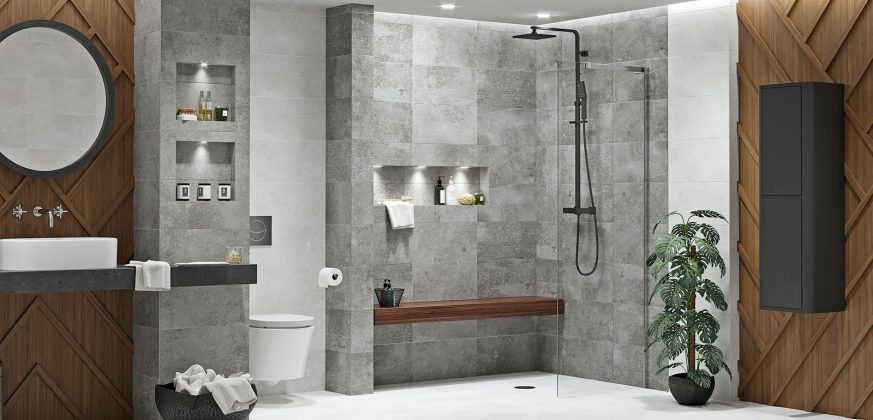 When it comes to home improvements, many homeowners like the idea of having a wet room and it can certainly bring many benefits to your home. Essentially, a wet room is a shower room where you have a fully open, tiled space without the need for screens or tubs (you could also have a toilet in the room but it is optional).
Benefits
In terms of benefits, there is a certain air of luxury about having a wet room and it can greatly improve your life. In addition to being a desirable feature, a wet room is also a smart upgrade to make because you are future-proofing your home as it is much easier and safer to shower for those with mobility issues. Of course, this also means that you are adding value to the home which is always a plus!
Complex Projects
Wet rooms can be a great addition to the home, but it is important to note that they can be complex and it is a project that needs to be designed by a specialist. This is because you need to think about drainage and creating a gradient as well as waterproofing the room – as you might expect, this can be an issue when it comes to having a wet room installed.
 Surfaces
As you would expect, you need to be using water-resistant surfaces in the wet room with stone tiles and ceramic being the most popular choices. You will also need to use a high-quality floor tile adhesive to join the tiles together and to withstand the demands of a wet room.
Waterproofing
In terms of waterproofing, there are a few solutions that are typically used that can prevent leakage, rot and other issues. A solid sub-base is required using a solid screed that slopes towards a pre-determined drain is key and why wet rooms are ideally on the ground floor. The new floor and lower half of the walls can then be waterproofed using layers of an acrylic sealant and then a waterproof compound before tiling. This is what is known as tanking, which is essentially making an area water-tight (like a bathtub).
Shower & Water Pressure
It is also important to check the flow rate of your shower and how many litres is released so that you can get the drainage right – if you get it wrong, you could end up with huge puddles of water and a flooded room. You also need to choose a good shower head with good water pressure for the best wet room experience.
A wet room can be a superb addition to the home and improve your lifestyle, future proof the property and add value, but it can also be a complex project particularly when it comes to drainage and waterproofing.