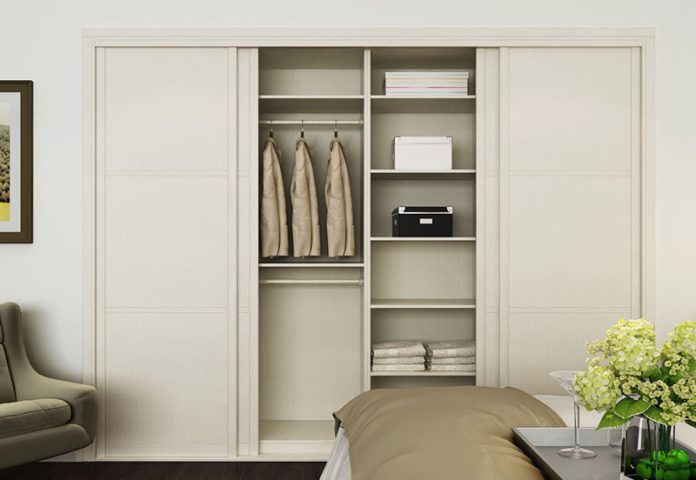 There's no doubt that most standard apartments require a creative approach to installation. In a relatively small area, people should have everything they need for a comfortable life for the whole family. The perfect solution for many of us is sliding door wardrobes, which impress with their designs and capacity.
In small and medium-sized apartments, where every square centimeter of space counts, you should choose custom-made furniture that will make it easier to arrange even the smallest space.
The sliding door wardrobes can be combined with other elements of the living room or stand out against others, making an important decorative element of the interior, for example, in the original color or with a stylized finish.
Where to place a sliding door wardrobe in an apartment? 
For a sliding wardrobe, it is better to choose a steel profile and filling of facades of chipboard, a mirror, panels with finishing from natural materials, a rattan, a bamboo. Mirrored facades are popular. Due to their reflective properties, they help to visually expand the room and make it brighter.
You should also keep in mind the size of the room because the sliding door wardrobe is really functional in small rooms too. This wardrobe will be a great solution for:
Halls
Living rooms
Bedrooms
Storerooms
It fits perfectly into narrow and small rooms, where every square meter is worth its weight in gold.
One of the most crucial elements of such a kind of wardrobe is the door. You can usually choose between a two-door and three-door wardrobe. You have to check them, if the door moves smoothly and the guides are strong and secure, problems with opening and closing sliding doors can really make life difficult. That's why you should be careful about it, however, if you choose a quality one, your dreams about free space in the apartment will come true.