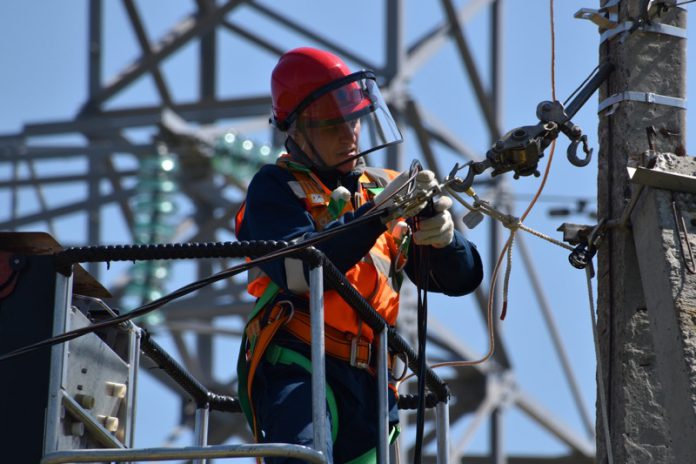 Electricians must have experience and knowledge to provide the highest standard of installation and repairs. The New South Wales government requires that every electrician in the state meet the requirements to ensure that only the most qualified electricians are working on homes and commercial establishments. Aside from possessing an electrician's licence, they can also be accredited as a Level 2 Electrician. This is a specialist electrician that works directly on the energy grid and carries out complicated electrical repairs such as: installing power poles, upgrading to 3 phase switchboards, consumer main repairs, point of attachment issues, repairing overhead and underground power lines and many more!
Level 2 ASP Qualified Electrician
In New South Wales, locals have access to a network of qualified level 2 electricians to do contestable work on the state's electrical distribution network. The Accredited Service Provider (ASP) Scheme accredits organisations and is divided into three categories. A level two electrician is someone who is authorised to work on equipment directly connected to the electric power poles and other sources. This additional qualification equips NSW electricians with the necessary experience, knowledge and skills to safely repair or install pieces of equipment connecting the building's electrical wiring system and the main distribution network.
Repairs that Need a Level 2 ASP Electrician
Some electrical repairs in NSW require a Level 2 ASP qualified electrician to do the work. Homeowners and businesses may need an electrical level 2 expert when they have an electrical emergency such as:
Dealing with an electrical defect notice due to the electrical installation not meeting the safety standards set by the electricity provider like Ausgrid and Endeavour Energy;

Upgrading the building's electrical switchboard from a one-phase to a 3-phase electrical supply network;

Replacing, relocating and repairing fallen private power poles

Installing and repairing a property''s point of attachment

Providing a temporarily power supply

Installing and repairing overhead power lines or underground cables;

Installing and repairing electrical meters;

Upgrading the building's consumer mains from Vulcanised Indian Rubber (VIR) cables to Cross-Linked Polyethylene (XLPE) consumer main.
Characteristics of Great Level 2 Electrical Contractors
With a number of choices for level 2 electrical contractors in NSW, it is a must to know which characteristics to look for when choosing one. Those who are expecting quality electrical installations and repairs should check out whether they have these characteristics:
Holds an electrician's licence from NSW Fair Trading;

Fully insured;

Experienced in working on electrical installations in residential and commercial spaces;

Has a Level 2 ASP qualification; and

Great reviews.
Conclusion
It is extremely important that if you have received an electrical defect notice or need any of the above repairs, that you contact a local level 2 electrician. These repairs are often critical and can pose serious hazards if not effectively dealt with. This is why when energy authorities within NSW hand out a electrical defect notice, they give the property owner a period of 21 days to get the issue resolved – otherwise they will permanently shut off power until repairs are completed!