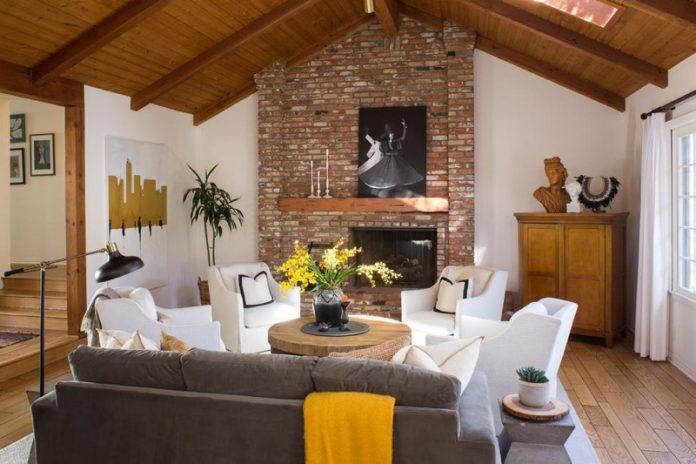 A well-staged living room before an open house can do wonders for the home's saleability. Staging a home means making it look like a model home to attract buyers. Only some buyers will be able to envision themselves in your home. House-staging pro tips can provide them with the extra push they need. Buyers will be paying close attention to the living room because of its central location in the house. Just how does it progress? Do you feel confined and uncomfortable?
Here are some tips from realtors in VA Beach to help you stage your living room
1. Take away furniture
When setting up a living space, now is the moment to eliminate unnecessary items rather than add them. The simplest way to avoid a congested look in a room is to reduce the furniture in it. A room with too much furniture may make it smaller and more confined than it already is. While having more seats is convenient for living, it can make a property appear cramped and cluttered. Put up a show in your own house. Thin out your bookcases and colour-code the books inside. It may sound insane, but it looks pretty cool. Put everything in order by size.
2. Experiment with the space you have.
Reducing household clutter allows you to put strategic thought into your living room's layout. Living room staging requires careful consideration of what features should be highlighted and what should be hidden. It's important to provide the impression of spaciousness if your room is quite cramped. On the other hand, make a large room feel more intimate. Place a tall or bulky piece of furniture in a far corner of the room, rather than on each side of the entryway, to provide the illusion of more space.
3. Set the furniture around an eye-catching centrepiece.
Choosing a centrepiece for the seating arrangement is important after you've decided on a style and eliminated unnecessary pieces of furniture. It might be anything from a fireplace and windows to a painting and a nice view. Remember, you want potential buyers to picture themselves in your area, so your seating idea should be functional and encourage sitting and conversing.
4. Put some plants inside to make it feel more like spring.
Plants inside the house have a relaxing and aesthetic effect. They liven up the place and give visitors the feeling that nature flourishes here. Also, if you've got a bunch of low-slung pieces of furniture in a space, plants are a terrific way to make it feel more spacious.
5. Use Mirrors Successfully
When presenting a living space, mirrors are an essential accessory. Rachel advises that you treat mirrors as allies. According to interior designers, mirrors can expand the perception of space in a small area by reflecting light. Some home stagers even claim that placing mirrors strategically throughout a room might have a subtle psychological effect. They think a potential buyer will "see themselves" in a mirror and know that the house is the one. With any luck, these suggestions and the extra subliminal push will sell your home quickly.
In conclusion, living room staging is essential to getting your house ready to sell. Potential buyers will be drawn to your home if you follow these staging guidelines and make it look warm and inviting. Make your living room more appealing by removing unnecessary items of furniture, playing with the layout, establishing a focal point, adding plants, and placing mirrors in key locations. Creating an inviting and roomy atmosphere is important so potential buyers can see themselves living in your house. Staging your living room properly can make it a selling point for your property and boost your chances of a quick sale.