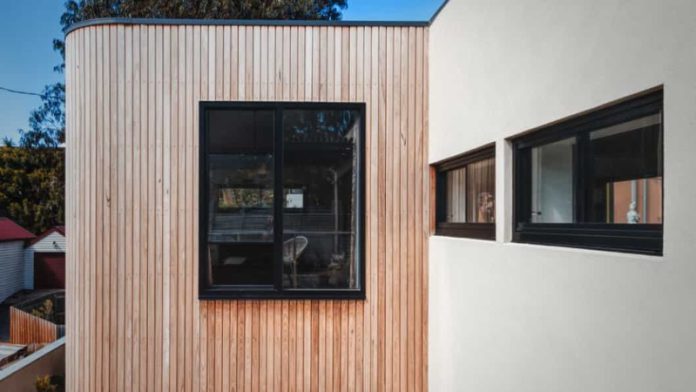 Timber cladding is economically and attractively appropriate for structures, which is why many people have turned to this method of covering and completing their forms and dwellings. Furthermore, it is excellent for trapping heat, thermal and sound insulation, and preventing sound from escaping. Moreover, in house construction, timber cladding retains warmth better than steel, aluminium, and concrete.
What Is Timber Cladding?
As the name indicates, timber cladding is a means of cladding structures or institutions to provide a more smooth appearance. It is enacted to prevent the walls from humidity and wind pressure. It is a more environmentally friendly solution that is getting a lot of attention among designers and developers.
What Is The Expected Lifespan Of Timber Cladding?
Quality timber cladding may endure between 40 and 60 years, depending on the species, handling, upkeep, and a variety of other factors. The deterioration process starts the instant wood is taken from a tree. On the other hand, this procedure is progressive, produces magnificent natural alterations in the wood, and may be delayed.
What Triggers The Degradation Of Timber Cladding?
Exposed outside cladding is vulnerable to rotting, parasites, corrosion, fungal decay and other issues. Cleaning timber cladding can help keep the humidity levels stable, lowering the danger of fungal deterioration.
The Best Ways to Prolong the Life of Your Timber Cladding
There is no one strategy to improve the performance of timber cladding, but if expertly fitted and maintained in good condition, timber cladding would last a little bit longer.
Solution
Most hardwoods, for example, are inherently resilient enough without care. Nevertheless, care is always an alternative and may be helpful for varieties like European Redwood.
Timber is classified into danger categories based on the circumstances it will face throughout its life. Not only that, but there's also risks of rotting timber. If you want to make sure that your timber is not facing any of these issues, you may want to conduct a pressure treatment. This determines whether the wood is penetrated rather than just covered to guarantee efficacy.
Positioning
Even the most resilient wood species will succumb to the weather sooner if incorrectly positioned. Assess where the timber cladding should be put and how vulnerable it will be as a result. Also, keep in mind that cladding erected on north and east-facing sides, dampness, and inadequate drying might develop.
The Effects Of The Weather
External cladding sets look over time owing to weather, with timber cladding frequently turning somewhat brownish, then a lovely classic look. While weather impacts may be delayed using transparent or coloured treatments, the natural variation in finishing is what draws people to cladding.
Defend From Humidity
When constructing timber cladding, you should accommodate the airflow inside the supporting framework. Ensure your structure has sufficient draining and contemplate extending eaves to shield the external cladding from severe dampness. Cladding that is not dry is more susceptible to rotting and fungal degradation.
Timber Cladding Few Designs Example
Determine however you want your structure to appear. What is your style? Timber cladding may provide elegant outlines or rustic appeal to your system, according to your preferences. Try dry wood with more minor knots and a clear polished surface for a contemporary aesthetic. On the other hand, you may consider sawn broad timbers with more knots and a coarser polish for a rustic look.
External Vertical Timber Cladding
Tongued and grooved panels with specified widths are widely used on timber structures to prevent humidity from disengaging the tongues. Another option is to use reimbursed boards with a flat surface and enough gap to compress the panels. Utilised exposed connections with this style of cladding to allow greater rainwater to pass in than horizontal open joints.
Horizontal Timber Cladding
Cladding installed horizontally has been the most typical form you'll encounter; use this if you want a traditional look. Horizontal cladding in magnificent wood species, such as Western Red Cedar Timbers, Siberian Larch, and European Oak, is a perennial choice of architects and designers worldwide. It's bound to attract fans. However, while horizontal may be considered a "safe choice," it is still feasible to create an important message.
Outdoor Timber Cladding
Outdoor timber cladding is an attractive and environmentally friendly choice for your structure's outside panels. That is why it is constantly being used by design professionals to insulate, preserve, and improve the exterior of their construction projects. Furthermore, timber cladding contributes more than a stylish aspect to corporate or academic buildings and sophisticated inside-outside developments. It is a preferred material for a purpose, as it offers several advantages and economic benefits.
Conclusion
Timber cladding is very versatile and can work for both contemporary or rustic styles, but with so many options available, choosing the suitable cladding can be confusing. Whether you're doing some home renovation or want to contribute organic and fabulous charm to a business building, cladding consistently provides your needs. It can enhance the façade of any structure with its elegant, organic appeal.