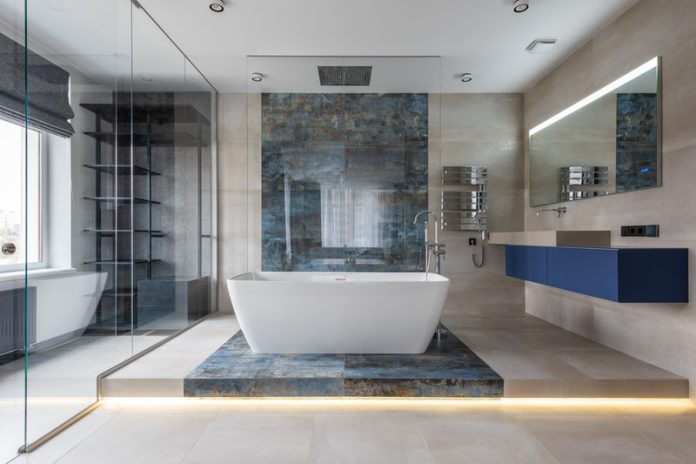 A lot of living space innovations have dominated the world. In fact, even bathrooms have already been dominated by smart innovations that use advanced technology to promote functionality. Innovative home products make our daily life easier and improve how we do our daily routine. Smart bathrooms are more hygienic spaces and streamlined systems that make our time personal time to shower and groom worthwhile.
Smart bathrooms add luxury, convenience, and comfort to your daily shower and grooming experience in your bathroom. The innovative concept of upgrading bathroom systems has made smart bathrooms a trend all over the world and that includes designer radiators. Whether in hotels or households, smart bathrooms are taking the spotlight. Each year, bathroom design and technology companies come up with new ideas to keep on adding intelligent systems in bathrooms.
Indeed, smart bathrooms will gain even more trust and will stay on-trend in 2021 and the coming years. In a fast-paced world, innovative bathrooms are a revolutionary way to make your bathroom efficient and people-friendly. Each smart bathroom is easy to navigate and use, and it takes so little time to familiarize and learn how it is appropriately used. Not only is it durable, but smart bathrooms are also cost-efficient and sustainable through time. Here are some of the innovative bathroom trends that have been improving lifestyle in this modern world.
1. Underfloor Heating
Underfloor heating is one of the best smart bathroom trends that makes the bathroom experience most relaxing and energy-efficient at the same time. Unlike radiators, it requires little amount of heat, only around 29 degrees celsius, to operate. In comparison, radiators attached to the wall require 65 to 75 degrees celsius of heat to effectively and efficiently warm a room.
Another thing about underfloor heating is that you have complete control of the temperature. You can operate it on your own, and it requires little maintenance practice to last for years. You can keep your bathroom warm, and the heat is equally distributed in the whole area of your bathroom. It also works in almost all kinds of floor covering, such as wood, laminate, tiles, vinyl, and even a carpet.
It is mainly installed beneath tiles because tiles are one of the best floor coverings. If you want to efficiently remove tiles to install underfloor heating and put it back again, a tiler can help you. Tiles are the best cover for underfloor heating because it is robust and resistant against daily wear and tear. You can ask for tiler quotes from local tilers in your area and then compare them based on budget, tilers experience, duration to complete the project, etc. If you are wondering how much does a tiler cost? The price depends on the complexity of the job, but tilers normally charge $45 to $100 an hour.
2. Automatic Showers, Bidets, And Toilets
Automatic showers and bidets are part of smart bathroom innovations, and they continue to gain traction through the years. There are many variations of automatic showers, such as those that adjust to the temperature you prefer. You can have a cold bath in summer or a hot bath during cold seasons —all of these in just one shower. There is an automatic shower that follows your command. It has no buttons and a remote. It has a voice recognition technology wherein you can demand on, off, and the intensity of the flow of water.
On the other hand, there are automatic bidets that also follow voice commands. You can just say on and off or choose your desired intensity of water flow. Another variation is the one with a visual sensor. You just have to put it in front of the surface you want to wash, and the water will automatically splash out of the bidet. Another thing connected to the bidets is toilets. There are toilets that sensor motion wherein you just need to do a hand command to flush. There are also those that have visual sensors wherein you just need to stand in front of the sensor, and the toilet will automatically flush. Automatic bidets and toilets save time and effort without sacrificing efficiency and functionality.
3. Automatic Dispensers
You are having a hard time squeezing liquid body and hand soaps, tubes of toothpaste, and shampoo, automatic dispensers are for you. Automatic dispensers have motion sensors wherein you just need to put your hands in the opening of the dispenser, and liquid soaps, tubes of toothpaste, and shampoo will automatically come out. You do not need to have a hard time squeezing. You just have to wait for the essential substances to come out within seconds. It is best for people who do not want to make a lot of motion when taking a bath or those who need to cut shower time to be on time at school or work.
4. Ambient Lights
Ambient lights complete the overall innovative experience in a smart bathroom. Ambient lights adjust to the natural lighting in your bathroom each time you open it, so you get just enough light anytime from daytime to nighttime. Ambient lights range from light to yellowish-orange, which also contributes to setting the mood in your bathroom. You can put ambient light anywhere in your bathroom, such as in the bathtub area, the toilet and shower, and even the powder area near the mirror. Ambient lights can automatically adjust to the current lighting of your bathroom, or you can automatically set the lights according to your mood. Hence, it gives you relaxation and satisfaction anytime you want.