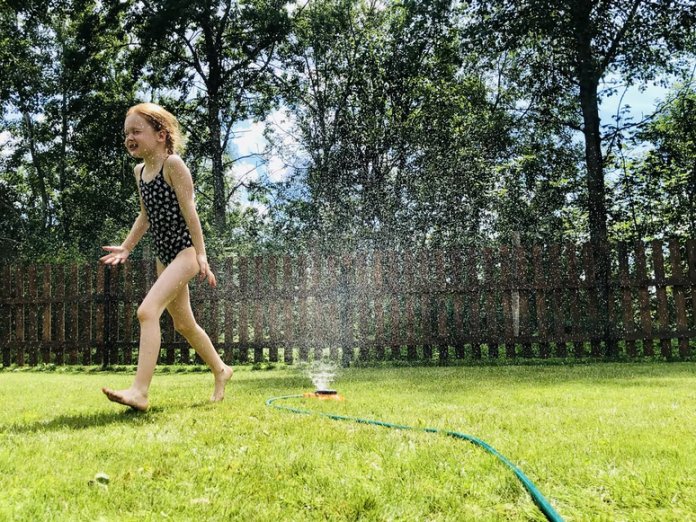 Toronto is a great neighbourhood to live in. Proof positive of this is that it ranked second in the list of safest cities in the world in 2021 and as one of the best cities worldwide in 2019. It also ranked first in overall quality of life for career women in 2021. If you're looking for a great city to raise your family, or simply want a new place to live in by yourself, Toronto is one city to keep in mind. It's also good for you to know that both locals and foreigners can purchase real estate in the city since there are no restrictions to worry about.
Once you've decided that Toronto is right for you, the next point to ponder is how to make your new home cozier and homier. One thing you can do is to work on your lawn. What should you do with your yard? Why not try installing premium-quality turf.
How Can Natural Turf Grass Improve Your Property
Quality natural turf is a good choice for your front or back yard because of its utility, aesthetics, and value for money. There are lots of benefits to using natural grass over synthetic turf. For starters, it provides you with fresh oxygen and it has great cooling potential for your home. It also helps convert carbon dioxide to fresh, breathable air and helps capture rainfall, reducing the chances of flooding.
Another great benefit you get from these grasses is that they're under the care of turfing experts. When installing turf on your lawn, experts also consider its overall look and appeal. If you want something that doesn't require regular maintenance, these pros can also suggest a suitable low-maintenance turf for you.
A grassy lawn will not only make your home more inviting, but it will also increase the resale value of your property. Whether you choose to stay or leave after a few years, you still have what's called a win-win situation.
Watering Your Lawn
One thing you cannot forget to do to keep your lawn as good looking as the day it was laid down is to water it. According to EZ Lawn Sprinklers in Toronto, one of the best ways to do this all year round is to water them properly.  You can't just water it willy-nilly though, so you need to consider the following tips for proper lawn care:
Water Them In The Morning
The city government of Toronto recommends that homeowners water the grass at least once a week, between 11:00 P.M. and 8:00 A.M., to conserve water. Experts, however, suggest watering your turf every morning to keep the water from evaporating. When you water them at night, the grass will get wet for a prolonged period, promoting fungal disease.
In mid-summer, the lawn may look brown since the grass stops growing. Don't worry, as this is perfectly normal. With proper watering, the grass will turn green again.
Continue Sprinkling Even In Autumn
Autumn is one of the best seasons in Toronto. The summer heat has subsided, and the chilly Canadian winter is yet to start. Hence, the days will still be sunny and warm yet comfortable.
When you have turf on your lawn at your Toronto home, you still need to water it despite the changing leaves. Note that your grass won't be growing as fast at this point, still, watering can help them recover from the stress of summer. This will also help them prepare for the upcoming winter.
If you fertilize your grass in the fall, you also need to water them to dissolve the fertilizer so it can soak into the ground. This means you need to hold off putting your sprinklers away as long as your grass needs watering.
The Grass is Greener on Your Own Lawn
It takes enormous effort to keep your grass healthy and your lawn looking good. However, with the right tools and appropriate know-how, you can achieve a lawn that looks its best in any season. Consider these simple lawn care tips and make your new Toronto home the coziest and homiest it can be.