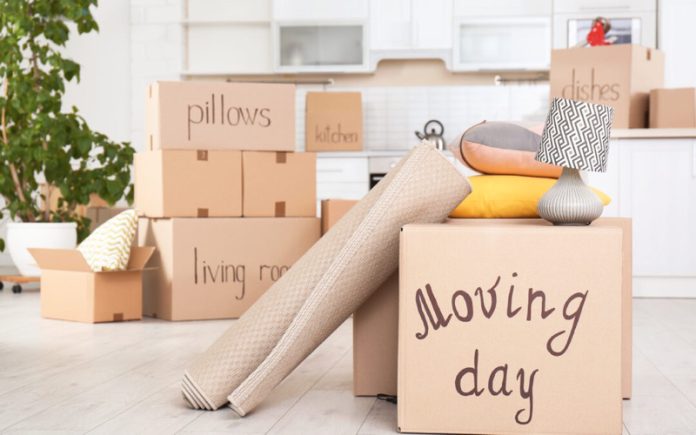 Every year, many Americans move to a new home, and a decent chunk of those movers travel long distances. On average, 31 million Americans move annually, and 3 million of those are interstate movers. As a result, the moving industry is upwards of $90 million. And surprisingly enough, although there are big-name businesses in the moving industry, just over half of moving industry employers are small businesses.
The moving industry is strong for numerous reasons. For starters, moving is a costly and time-consuming task, particularly if you're making a long-distance move. Furthermore, traveling long-distance requires a great deal of planning and caution. With that in mind, here are a few tips you should know if you have an upcoming long-distance relocation in the works:
Hire a Reliable Moving Company
Every year, many relocators will attempt to take the DIY approach to an interstate move, mainly because they hope to save money. But the truth is, while DIY movers may save money they can see, they pay for it in other ways. As the old-age saying goes, "Time is money," and there is a major cost-benefit in working with experienced interstate movers.
Movers who specialize in long-distance relocation are better equipped to take care of the nasty business of planning and carrying large loads. If you don't have experience driving large trucks, chances are you shouldn't be carrying hundreds of pounds of personal goods across state lines in a U-Haul.
And moving companies don't just help with moving your belongings from one place to another; they also help with properly packing, loading and unloading, and will insure your belongings while it's in their care. In short, they do their heavy labor so you can focus more on the logistics of relocating to a new home.
Create a Detailed Moving List
No matter how organized you are, prepping for an interstate move is a challenge. Your packing list will set the foundation for your relocation and should be created with great detail. After all, you'll be moving all your items across states and the last thing you want is for some of your property to get lost in the shuffle. Start by taking an inventory of everything you own and plan to bring, categorized by "Type" (such as "furniture" and "appliances") or by room (such as "bedroom" and "office").
Then start plotting your inventory list into an official moving list. To help keep you organized, it's best to use an app or checklist that you can edit and modify along the way. Collaborative apps like Todoist will allow you to synchronize your progress and share it with other household members in real-time, so you'll be able to see when someone else has ticked an item off your to-do list. Lastly, be sure to label every box with enough detail. For example, instead of just "Kitchen," you might write "Kitchen – Plates and bowls" or "Kitchen – Pots and pans."
Get Your Logistics In Order
Making an interstate move means having to change several pieces of official documentation. You'll need to update your driver's license and registration and update your address change with the United States Postal Service.
You'll also need to get as much detail about your new property as possible; talk to your real estate agent about local utilities to learn more about whether you'll need to switch your electricity and cable provider. Ideally, you'll have all these details in order before you make your move.
Take Time to Declutter
Now is a great time to focus on decluttering permanently. It might feel easier to just throw everything in boxes and deal with it at your new home (especially if you're in a rush), but this is a move you'd likely regret later. First of all, if you have unnecessary boxes to load, it could increase your moving costs. Secondly, you'll feel much better and less overwhelmed when you arrive at your new home when you don't have to unpack clutter and figure out what to do with it. As you pack each item, think about what you need and really want, and consider trashing and/or donating things that don't fall into those categories.
Try to Move During Off-Season
Although you can't always control when you need to move, if you can, you should try to move during the off-season. In the moving industry, off-season comprises a large gap between October and May. Typically, most people start moving around Memorial Day and want to be in their new homes by the start of a new school season. As a result, there are many people moving during the summer.