Roohome.com – The black and white apartment design is perfect for people who want to get the magnificent residence in a small space. You just need to apply its color and the modern furniture that will make it looks elegant. Applying minimalist concept is the right choice for the small ones. You can beautify its space with the soft color shades and a little bit of a dark. You have to make it luxury but still comfortable for rest.
Black and white living room interior design style
A living room that has been painted with the black and white color scheme will looks prestigious. It can make the room feel so comfortable and cozy. Why? Because white creates the luxury, elegant, and silent feel. Meanwhile, the black ones also give the relaxed feel. So, you can start to decor your space!
You can decorate your living room by adding some wall paint, or if you want to get more simple tips and trick. You do not need to add any accent in this space. You just have to ensure that the lighting was finished everything. It will be better to set a large window in a small space. It can make the room feel brighter and wider.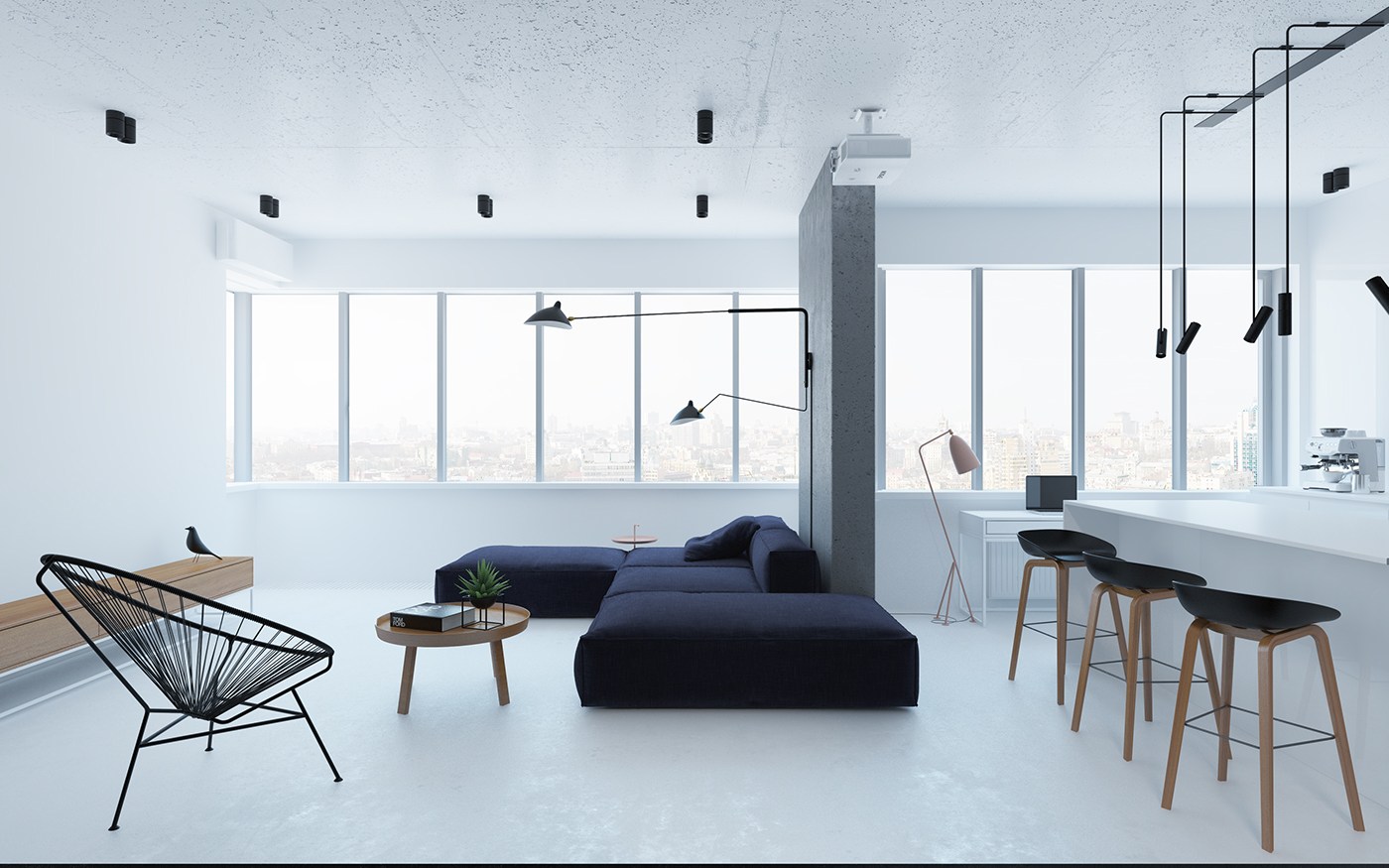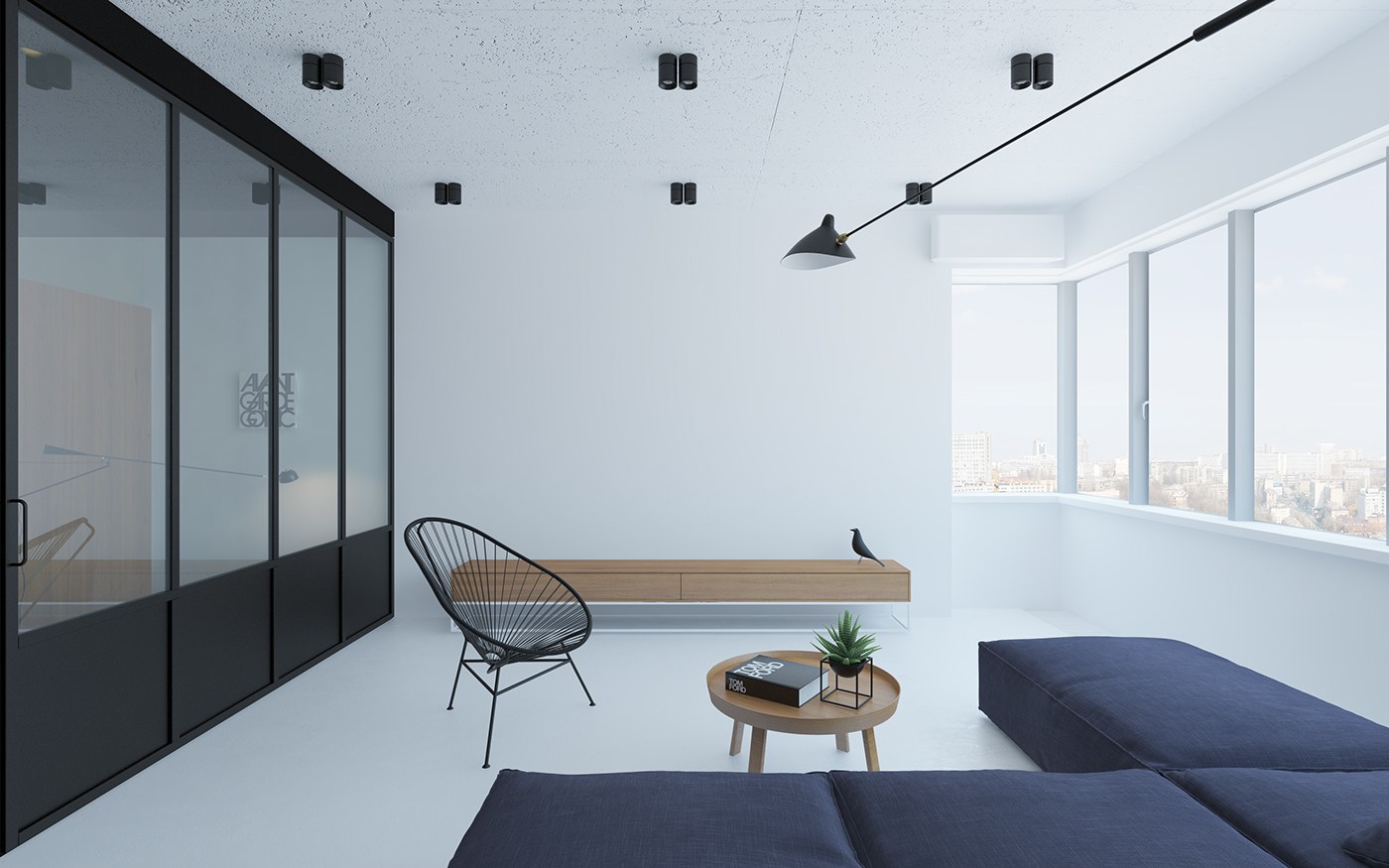 modern furniture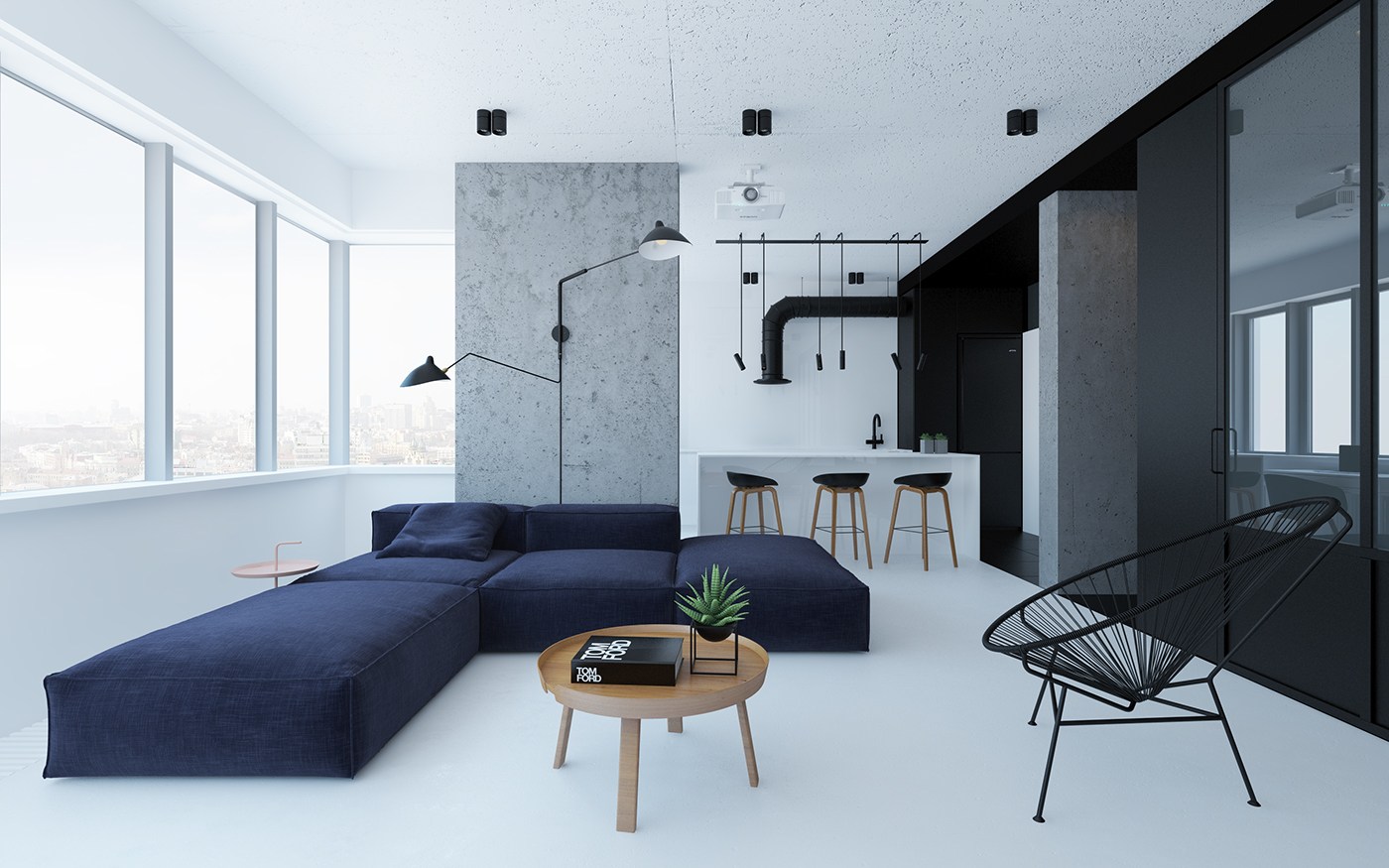 Applying a minimalist concept is perfect for anyone. It is simple and easy to follow. The soft color shades are the right choice for beautifying your concept. If you need more color, it will be better to use the same color tone with the theme. For example, you can use the dark blue sofa to match it with the black color scheme.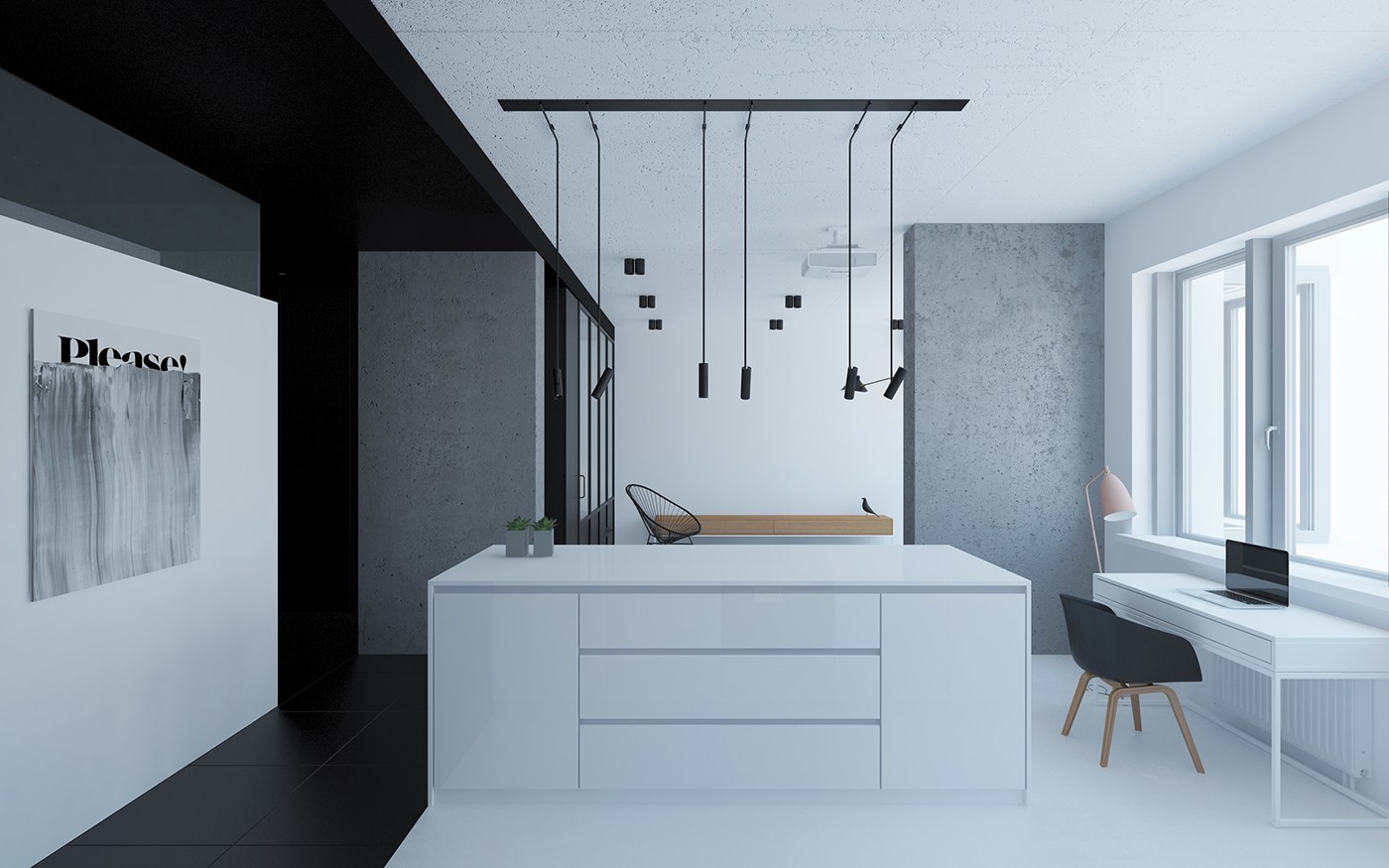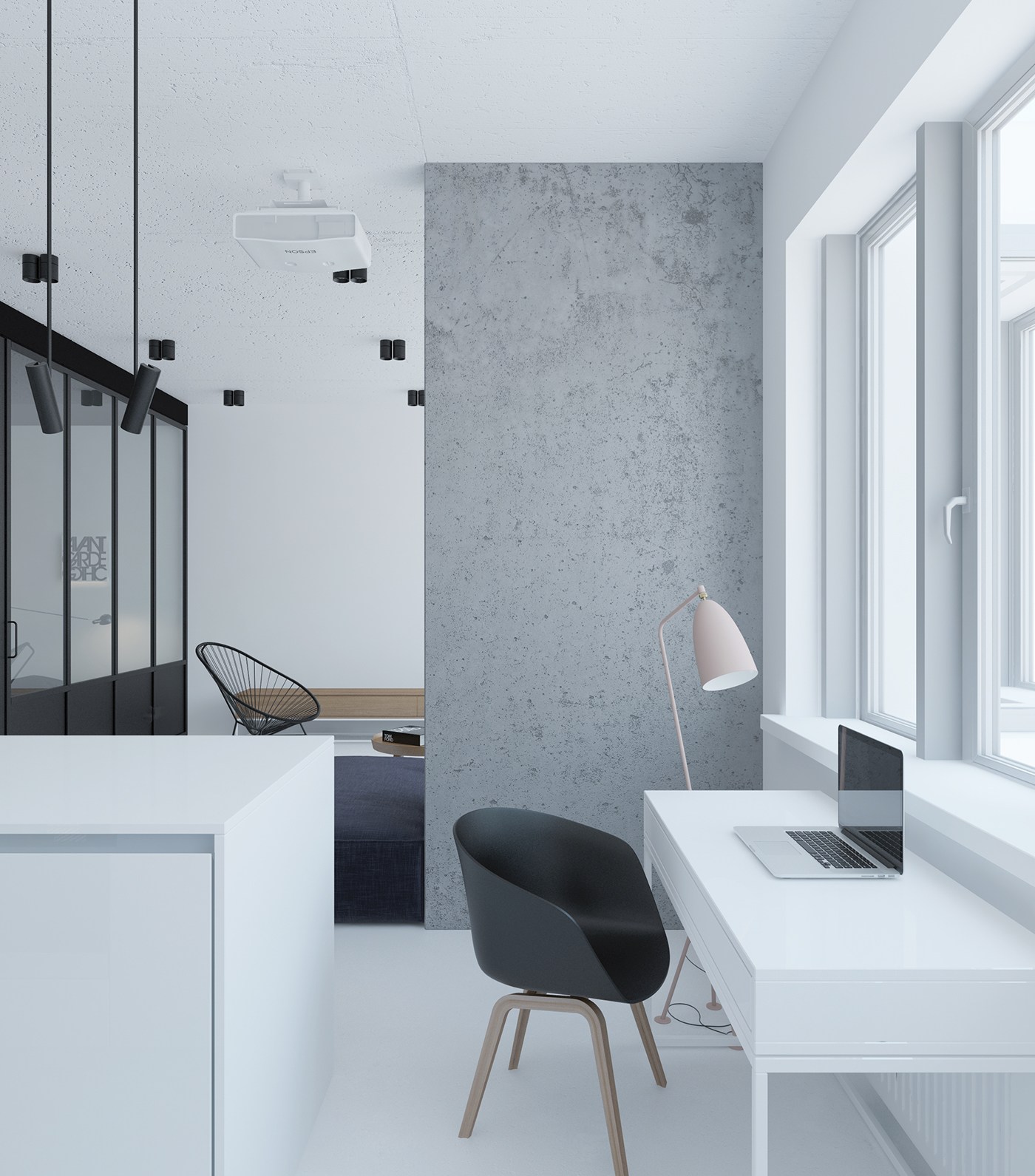 The  black and white apartment design with the beautiful soft color shades show the precious impression that can make some people fall in love with it. This theme also perfect to apply in a minimalist kitchen design. It makes the small kitchen does not look old and stuffy. So, why do not you try it? You will get two advantages, the first one, you can feel comfortable and proud to show the luxury feel in a room. And the second way, you can take an advantage from it before going home.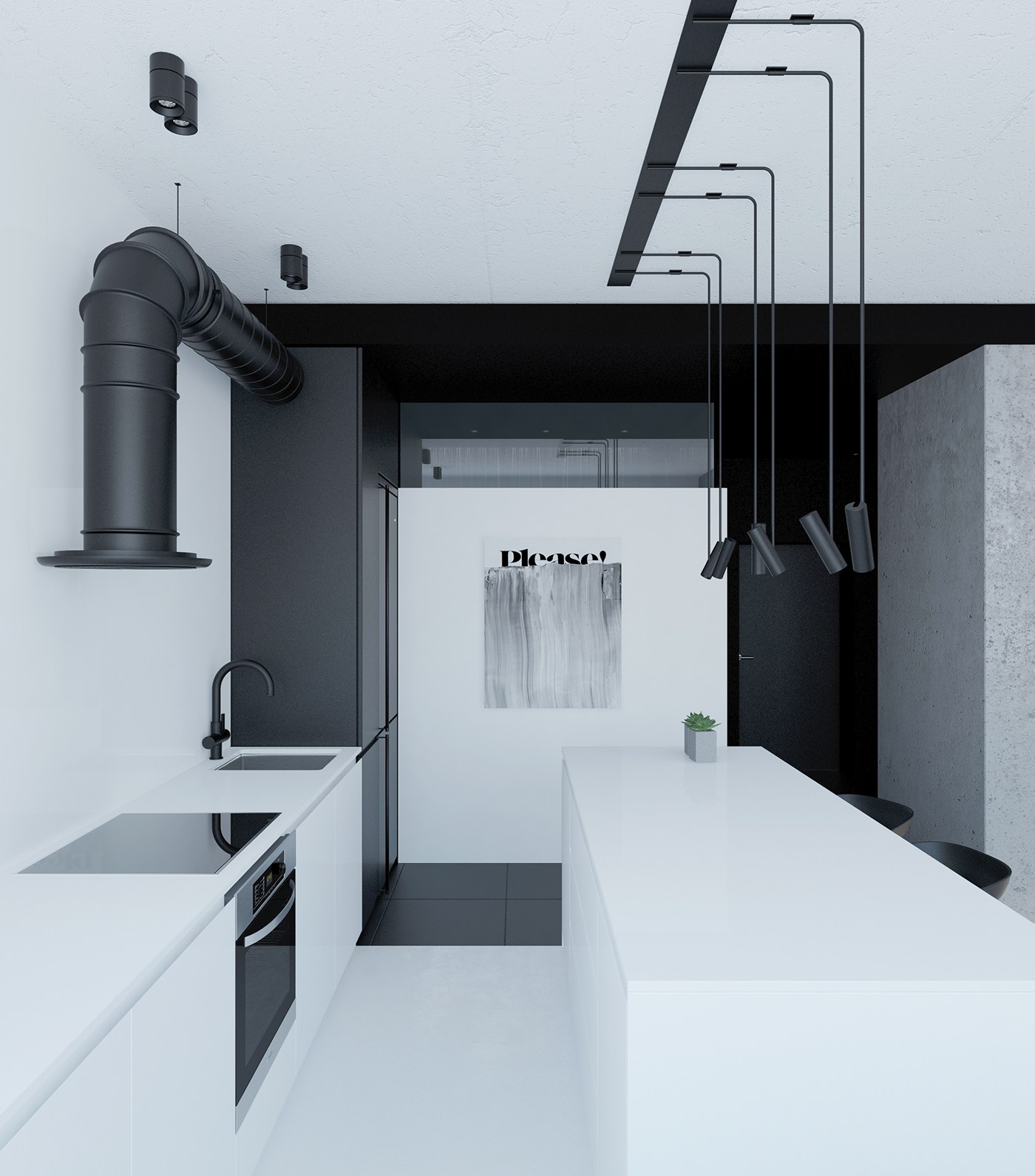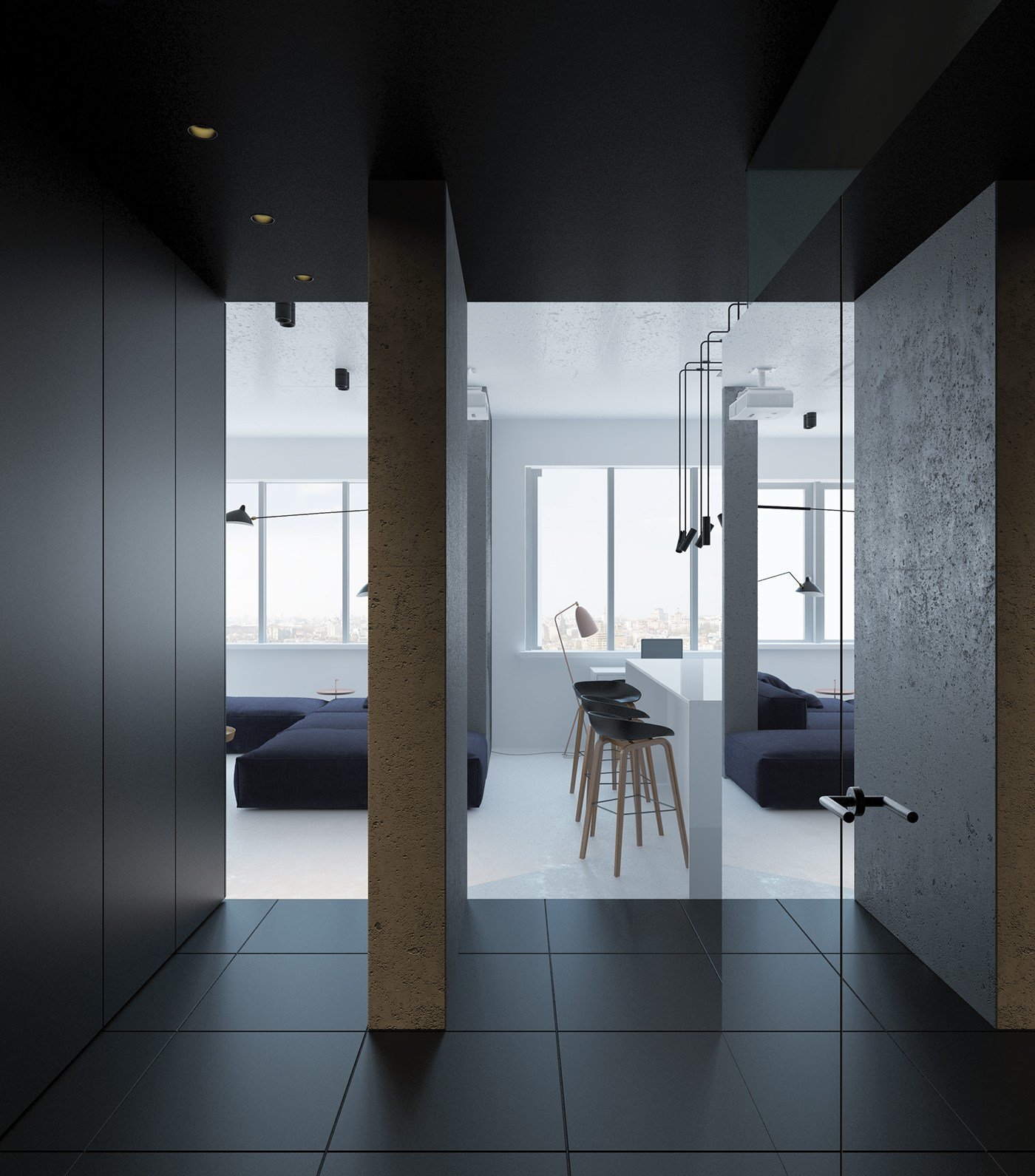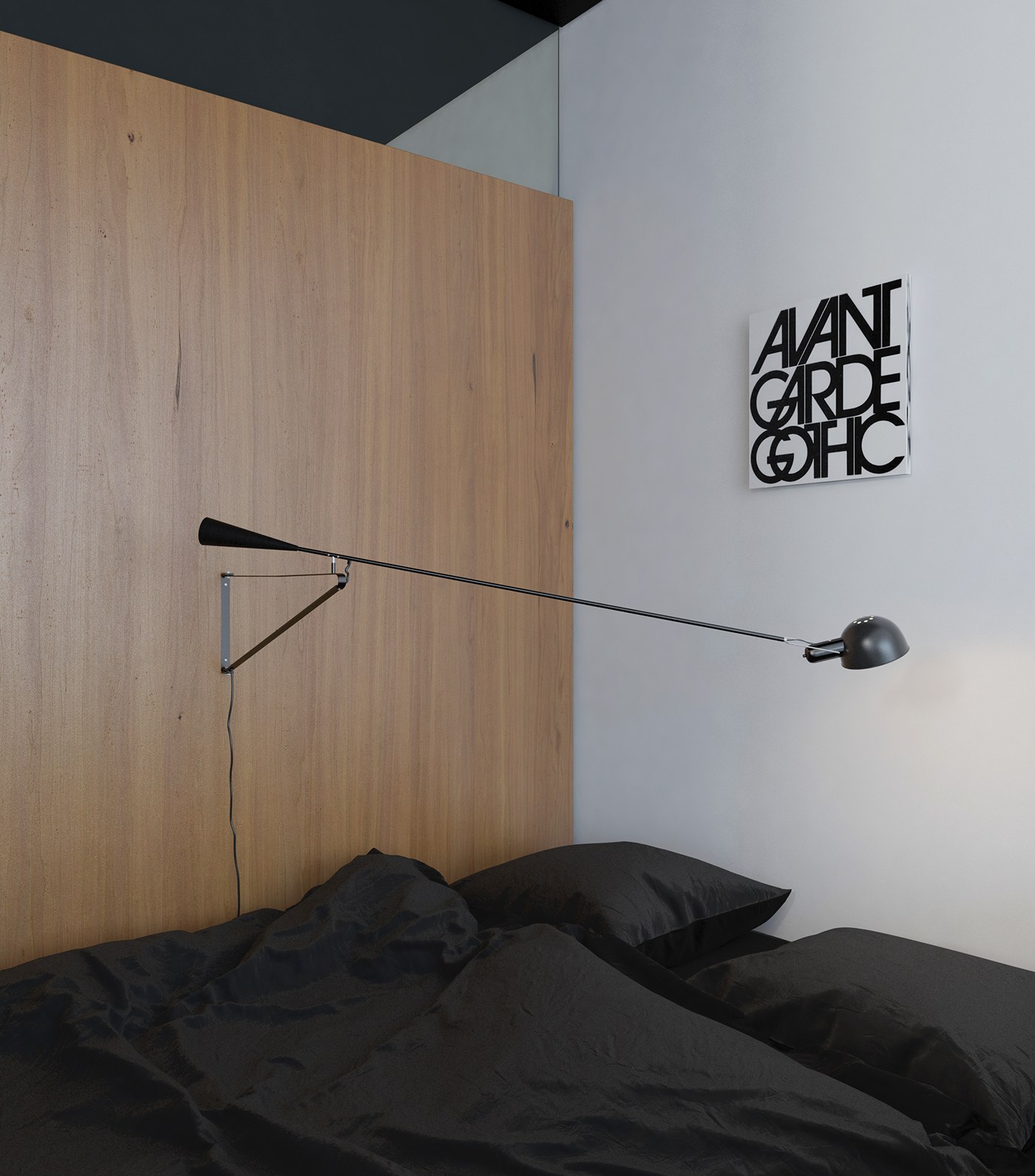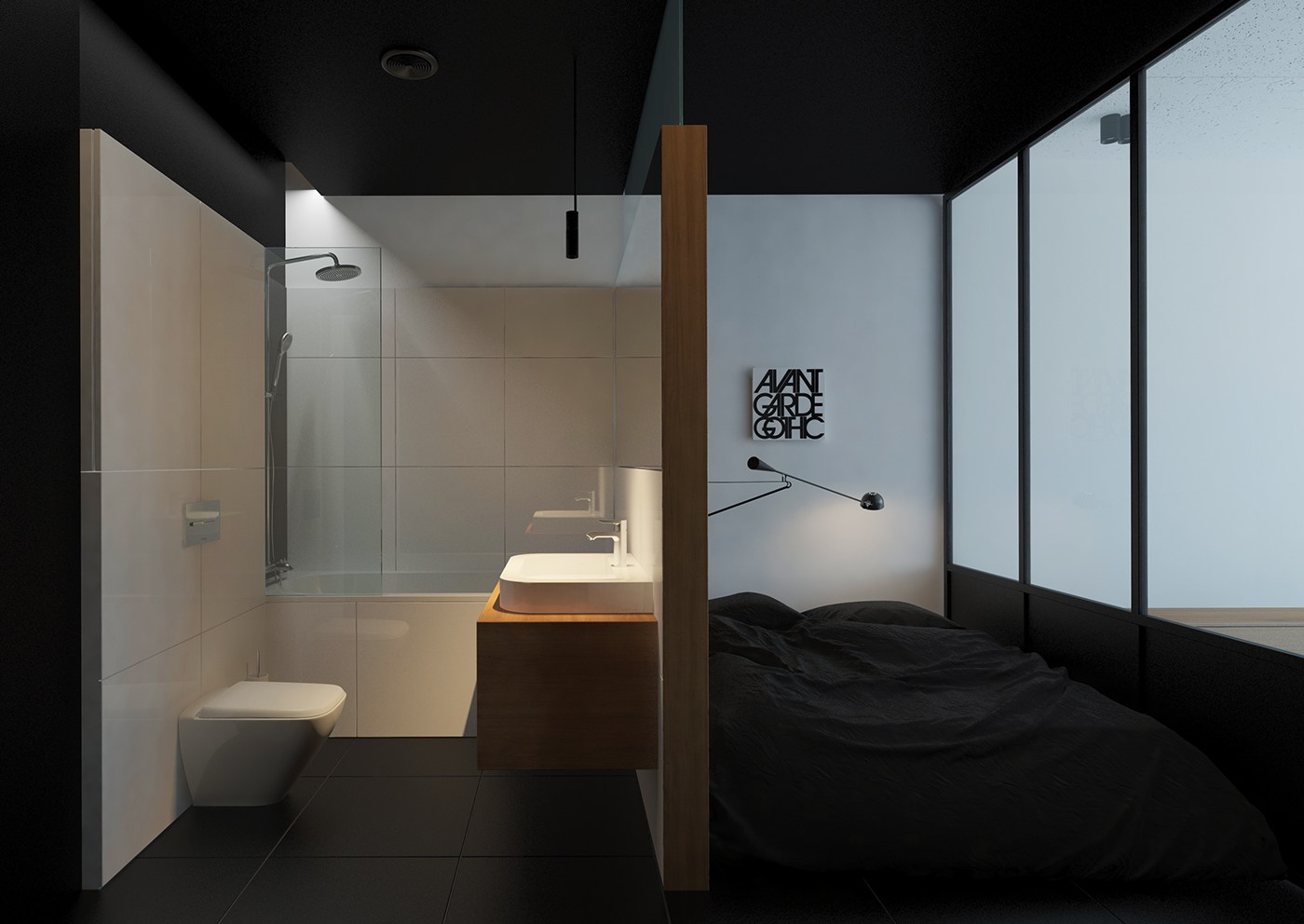 Emil Dervish creates a minimalist concept for the toilet and bedroom. It is very simple and multifunctional.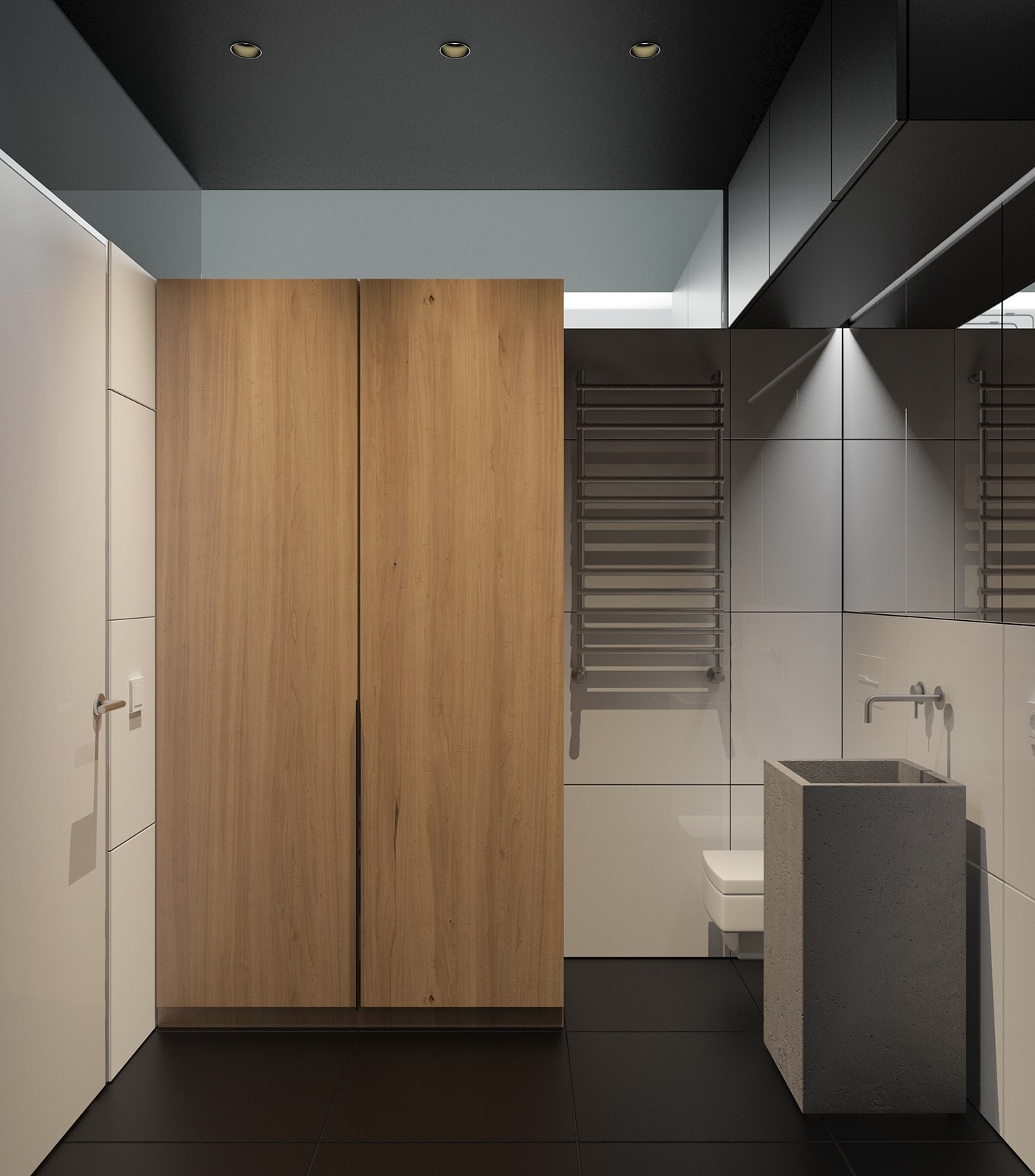 How about This black and white apartment design?