Roohome.com –  A luxury apartment design in a small apartment is perfect for a young family. They need a comfortable residence that luxurious but still comfortable for a family time. You have to prepare the luxury living and dining room design with the beautiful fireplace for completing your apartment. It will be better to use white color paints because white will help you in showing the luxury feel. Applying wood interior design in some part of your room is not too mainstream. It will not damage your theme.
Luxury dining room design with beautiful wood kitchen set
Luxurious feel comes from the right design, paint, and material. That is why you have to prepare the right plan for it. Applying the Scandinavian style for your dining room will help you to show the luxury feel. Besides that, you can combine it with the beautiful wood kitchen set. Both of them are a great partner.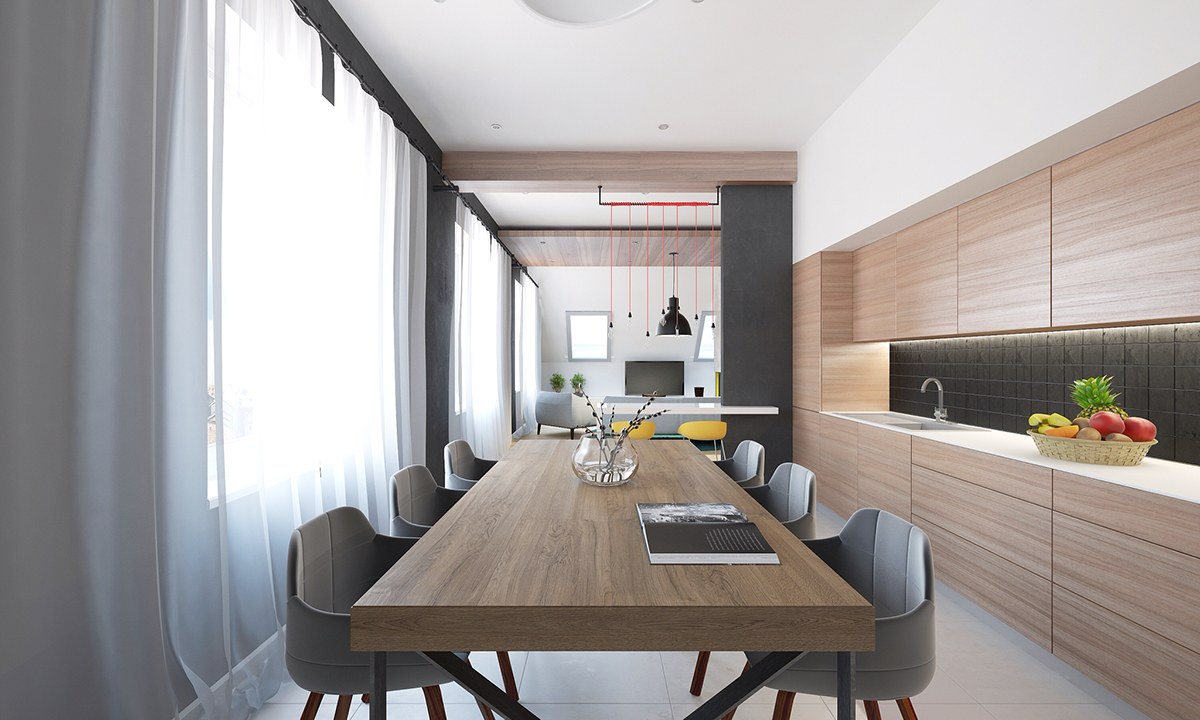 A luxury living room design with beautiful fireplace
Some people wants to appear the cozy feel, especially for the luxury living room. It can realize by applying the right decoration. For example, you can add the modern and beautiful fireplace on it Or, you can add the unique chandelier that will make the room feels romantic.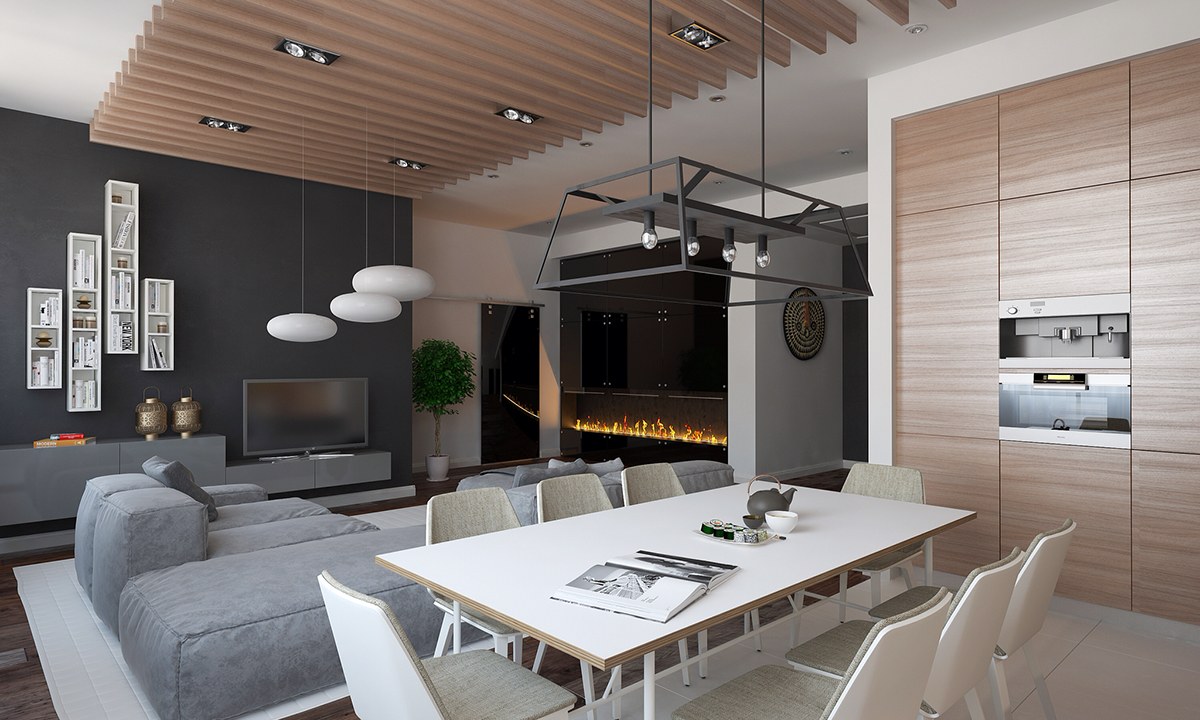 wood interior design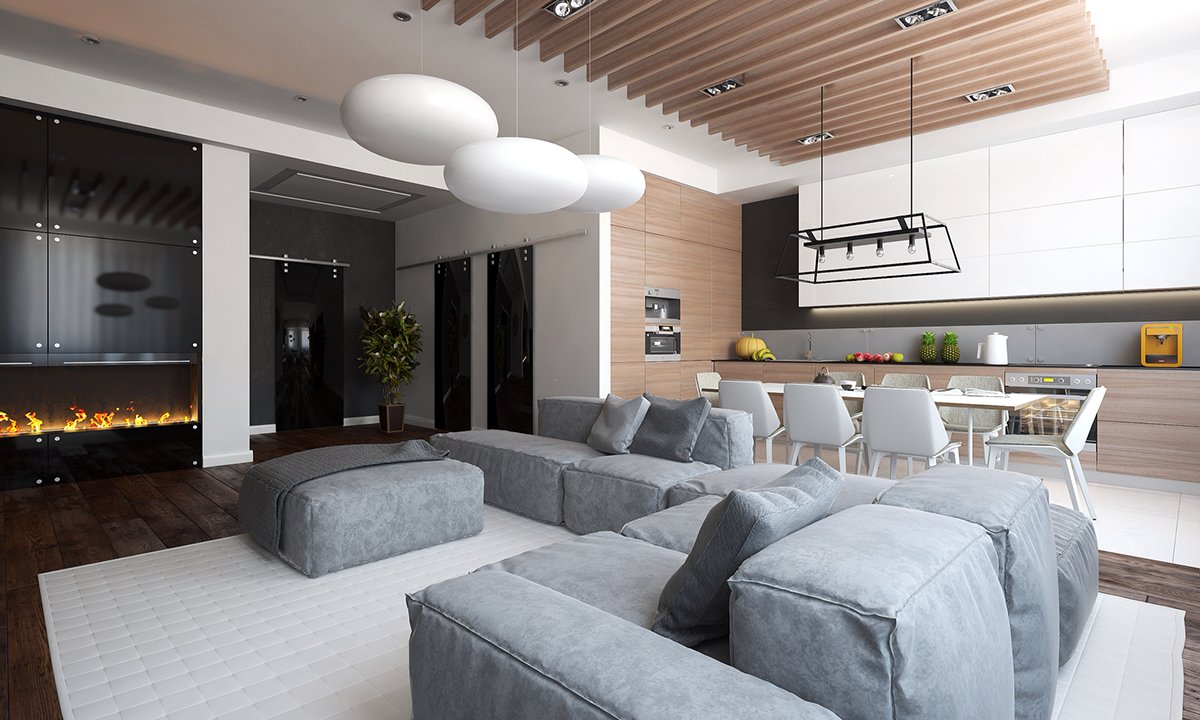 Luxurious bedroom design for a young couple
A luxury apartment design will be more beautiful by making a luxurious bedroom theme. You just need to be consistent to use white color paint in showing the luxury feel. Combining the base color with the other color is possible. Black is a great choice for completing the white ones. After that, you can choose which one is the part that you want to apply the black ones.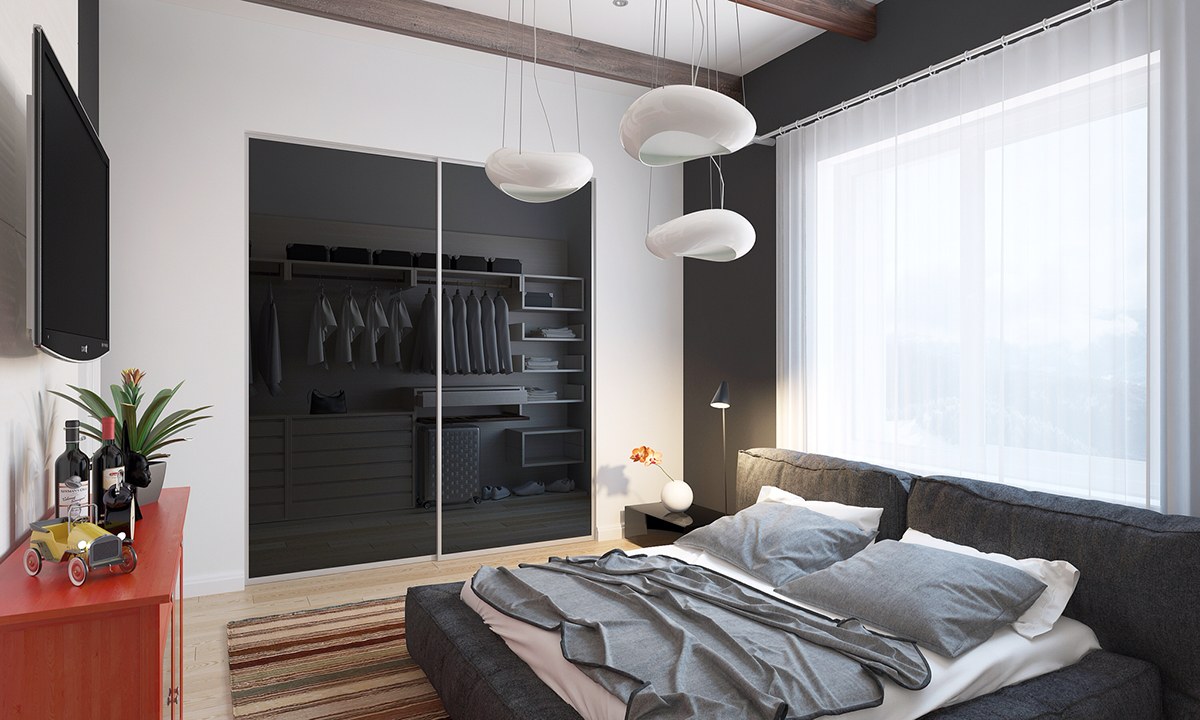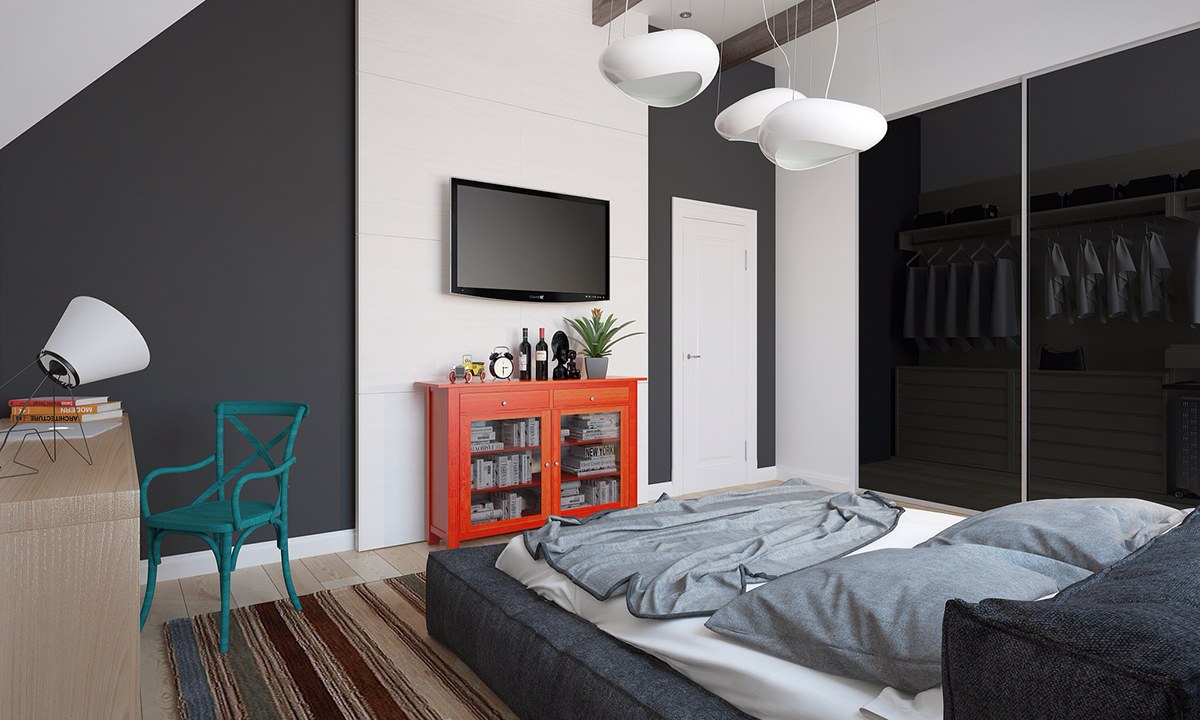 If you want to get the comfortable bedroom, you have to provide the best facilitate also, so you do not need to go outside just for dressing or studying.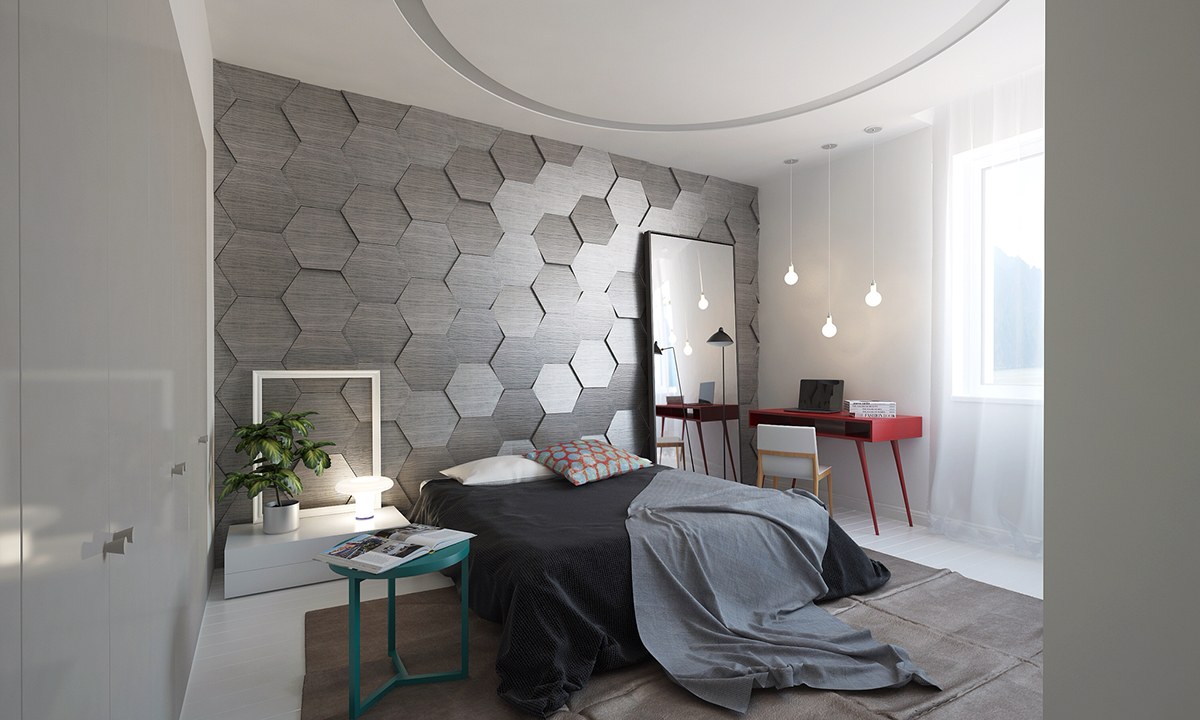 Applying wood interior design in a bedroom is possible. You can use it in a bed frame or apply it on the wall. You can also use it for your work desk. To make your luxury bedroom feels romantic, you can add the other elements like an indoor plant, pendant, or chandelier.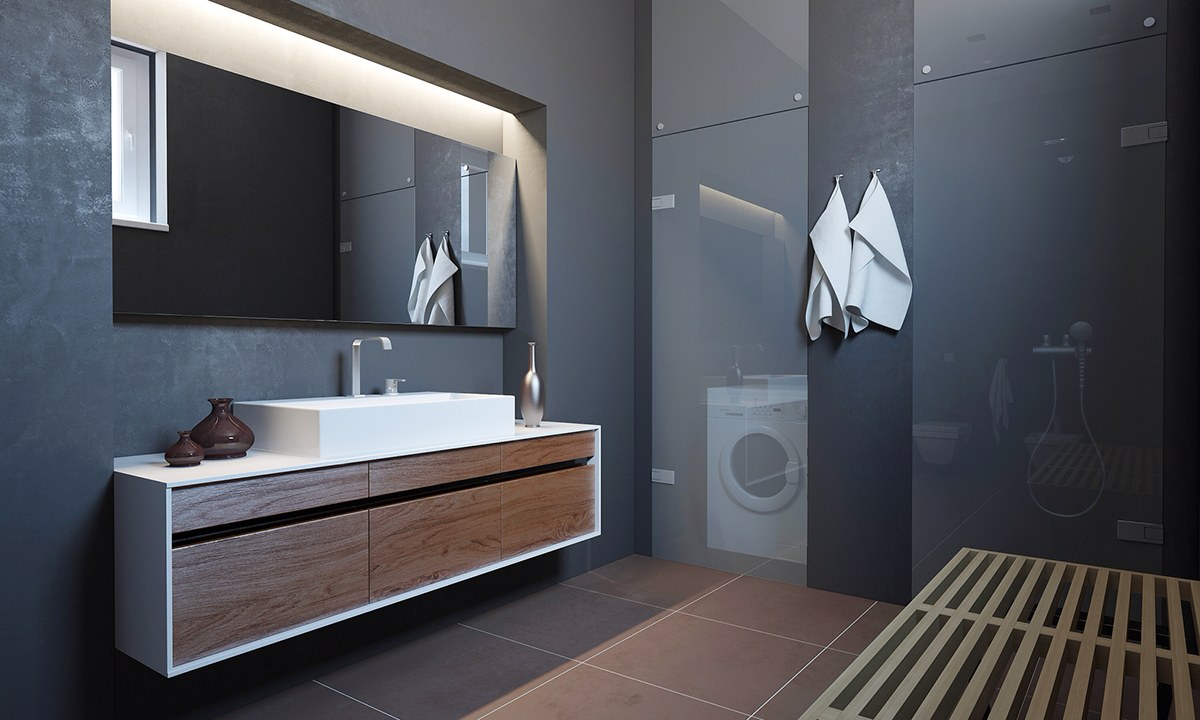 The luxury apartment design must be completed with the luxurious bathroom design also. You can use glass material for decorating your bathroom. So, it will look more interesting.