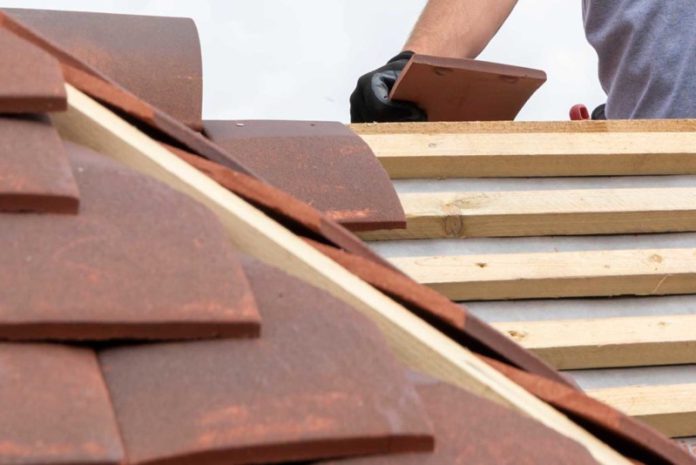 It always feels good when you replace old garage doors or get a new pool pump. Besides that nice internal feeling, replacement projects are also important for maintaining or increasing the price of the property.
Although you can do most of these fixes yourself, there are certain things that should be handled by professionals. DIY projects are great and all, but they often damage the house's interior or exterior, driving its overall price down.
Generally speaking, any type of maintenance will increase the price of your home. However, the potential results will vary based on numerous factors. Among others, we need to consider how much would such a project cost.
"The national average for roof replacement is $8,000 but it can be as high as $11,000," according to St. Joseph's Roofing, roof replacement company from Northern VA.
Why should you get a new roof?
Most people change their roofs when they notice major signs of wear and tear. However, there are other reasons why you should perform this upgrade:
1.    Fix leaks and other issues
Of course, fixing leaks and other major damage is the common motive behind roof replacement. These issues can affect the overall structure leading to other expenses, so it makes a lot of sense to get a new roof when you notice the first signs of dilapidation. However, before you do so, I suggest that you hire a roofing company for an evaluation.
2.    Visual improvement
Visual improvement is important not only for the aesthetics but also for increasing the overall value of the property. It is a necessary fix if you wish to sell the house, having a major impact on its market price.
3.    Getting a new warranty
Back in the day, roofs would have a 15-to-25-year warranty. With the introduction of new materials and installation methods, this has changed a bit. Nowadays, roofing companies utilize a different type of asphalt for shingles and tiles, which can last for much longer. So, when you get a new roof, you can effectively prolong the initial warranty.
How does roof replacement impact your property value?
There are a few different factors you need to consider when evaluating the impact of roof replacement. As one of the largest surface areas of the house, which is also important for weather protection, a roof can significantly increase or decrease the overall value of your house. It has the biggest impact on insulation and, as such, it can significantly reduce overall energy costs.
When we talk about assessing the value of your home, most people think about façade. It is one of the first things that potential buyers will notice when they come over to check your house. However, you can easily paint the exterior (which is something lots of people do prior to selling their home) to tweak its value.
You can't do the same thing with the roof. It requires extensive repairs, which is why families lose a lot of money by refusing to fix it or replace it.
If we were to generalize, roof replacement could provide a 60% to 70% return on investment. The potential return varies on your location, the state of the old roof, and the material quality. According to the US national average, you can make a profit of an extra $12,000 if you decide to replace the roof prior to selling the house. This makes it the most lucrative fix-up out of all the potential options.
What kind of an impact does roof replacement have in the short run?
As mentioned, roof replacement is important if you wish to sell the house in the near future. This small tweak can lead to massive profits. Immediate replacement is also crucial if your roof has suffered extensive damage. During the rain and snow season, water starts pouring into your home, affecting its overall structure but also the furniture within. Not addressing the issue can lead to further damage to gutters and chimney but will also increase the size of the current holes in the roof.
In the long run, roof replacement can save you a lot of money and resources on heating. Shoddy roofs make it harder to warm up the house. As a result, you will have higher energy costs. So, the sooner you make the necessary changes, the better.
Of course, you need to be careful when planning these fixes. In the end, roof replacement is an expensive endeavor, so you need to make a proper calculation and decide whether or not it's the right time to pull the trigger.