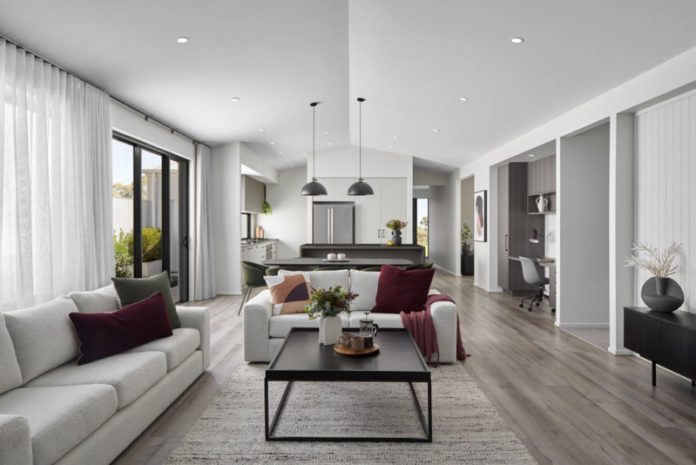 In this modern world, it is challenging to keep your home design up to date. Many people apply to different design companies and ask for help; however, designing a home is not that difficult. The only thing you need to do is research on modern designs and analyze your own preferences. In this article, we will look through some famous and gorgeous home designs and styles that you might find interesting before doing your own research.
#1. Neon Lights
The first luxury and, at the same time, very modern decor is a neon light sign to hang on your wall. You can have it in any room you may find worth hanging in; those include the bedroom, kitchen, dining room, and even the corridor. These signs are not only very eye-catchy but also lighten your room and add a relaxing atmosphere. Neon light signs have very different designs, and there is also an opportunity to order a customized one. The benefits of customized neons are many; for example, you can order the phrase, which is considered to be your life slogan. The motivational phrase as a sign on the wall is another great idea to have at home; this will motivate you and inspire you on your daily tasks.
#2. Soft Furniture
Soft furniture brings warmth to your family and even to guests. It is also very safe if you have children at home; they jump, climb and run all over the house and will not get any injuries in terms of hitting their body on furniture. Sometimes all a person needs is a soft place to lie on and have a rest, so a soft sofa is an excellent place for couples to cuddle. One disadvantage of soft furniture is that it can deform and will not keep the first look. However, the advantages of this kind of furniture cover all cons, and it is definitely worth buying.
#3. Flowers and Plants
Plants and flowers are often not considered home decor but rather a must. They have a myriad of advantages knowing which you will not even buy to have as decor. The main pro of a plant or a flower at home is that they boost mood and, at the same time, help you to overcome stress and depression. Also, the one popular fact of plants is that they clean the air by absorbing toxins and producing oxygen, and increasing humidity. It is beneficial to keep a plant in an empty room, meaning that you do not have many things in it; that can be a study room. Having a plant in a study room increases creativity and brings life to the space.
Conclusion
Decorating a home is one of the long-term projects that an owner may have. This task is considered one of the easiest; nevertheless, it is undoubtedly not. You have to analyze and decide what you like meticulously and would love to have in front of your eyes all day. Decors should match your preferences not to make you stressed instead of keeping calm.