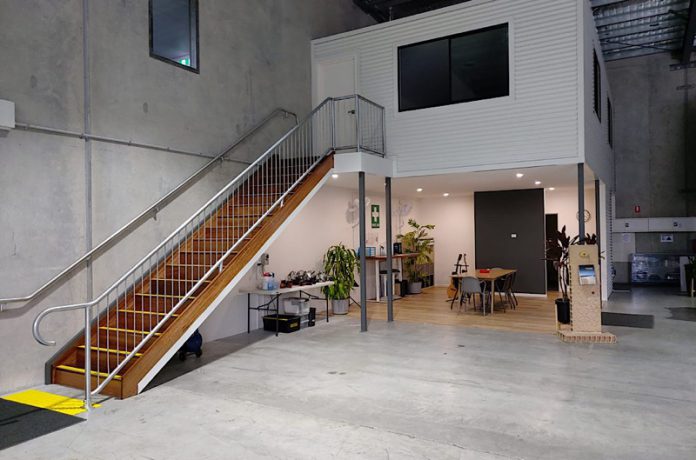 If you've looked into expanding and utilizing your commercial space, you've come across mezzanine floors as an option. Derived from the Italian connotation of half (Mezza), mezzanine floors are defined as the intermediate level(s) between the floor and the ceiling. Ideally, mezzanine floors are contemporary structures typically built from concrete, wood, or steel. They are designed to be an intuitive, safe and effective system to maximize and optimize existing space without adding to it. Therefore, the concept behind Mezzanine Floor as a space solution is based on creating an inexpensive and practical alternative for persons looking to expand their commercial space without the pain of moving their premises or altering their building. In other words, they work with what you have to get what you want.
Four common uses of mezzanine floors
Commercial or not, most properties could use some extra space. For instance, take business enterprises; these establishments entail several operations, each one demanding sufficient room for optimum performance. So while the warehouse might be accomodating enough for a company's storage needs, the distribution team would always need a place to sort through the merchandise- this is where mezzanine floors come in. Mezzanine floors have made quite the appearance in commercial premises from retail units to factories and distribution centers; ahead, we analyze four common roles they play in these spaces.
Storage
With most trades utilizing storage facilities for their inventory supply, paperwork, hardware, equipment, and furniture, warehousing might be the primary role of mezzanine flooring solutions. You'll find that installing mezzanine storage solutions like shelving and racks, regardless of your field of expertise, ultimately creates additional space to store and organize your assets securely. Storage needs will vary from one company to another; however, the availability of tailored mezzanine storage solutions means they're cut for everyone.
Operations
Depending on the day-to-day operations of a business firm, mezzanine floors can come in quite handy. Manufacturing companies' operations, for instance, tend to alternate between output production, packaging, storage, and operations management on a typical day. A traditional open-plan layout in such an enterprise can deter optimum production as the workforce encounters encroachment, noise, and commotion from the operations. Introducing mezzanine floors to divvy and partition up the commercial space in such a case means the team would be less distracted and enjoy some privacy while they get the job done with their spaces clearly defined.
Sorting
Most businesses handling products as their output require a distribution center; this is likely the next stop after the warehouse or manufacturing. Distribution centers take on sorting and sending of products; considering the monumental growth of virtual shopping over the past years, courier and postal services have been quick to embrace mezzanine floors to optimize their space, which ultimately allows them to take on more clients and boost their profits. Mezzanine flooring also helps distributors work out the case of product categories and locations on different levels for easier retrieval.
Display
So far, we've covered the backhouse of mezzanine floor applications. The retail industry is here to shake things up a little bit. This customer-facing industry uses mezzanine floors to expand its selling space, consequently expanding the business's horizons. In this situation, a perfect example of mezzanine flooring would be car showrooms that display several items on-site while leaving out ample space for the sales team to interact with their customers. Tip- using multi-level mezzanine display designs will always be a win for retail companies.
Conclusion
From affordability to the expansion of space and safety, mezzanine floor systems come with quite the perks; it is no wonder most entrepreneurs and business firms are drawn to them. Compared to traditional space solutions, mezzanine floors offer a multifunctional alternative that maintains the practicality and efficiency of business operations. This contemporary space solution works well to utilize that overhead space often left bare in commercial buildings without necessarily limiting the ground floor area. Moreover, mezzanine floors come pre-engineered for easy installment, durability, and portability, adding to their merit over construction expansion plans. So if you're looking to broaden your business, but the space seems lacking, perhaps it's time to consider mezzanine flooring.