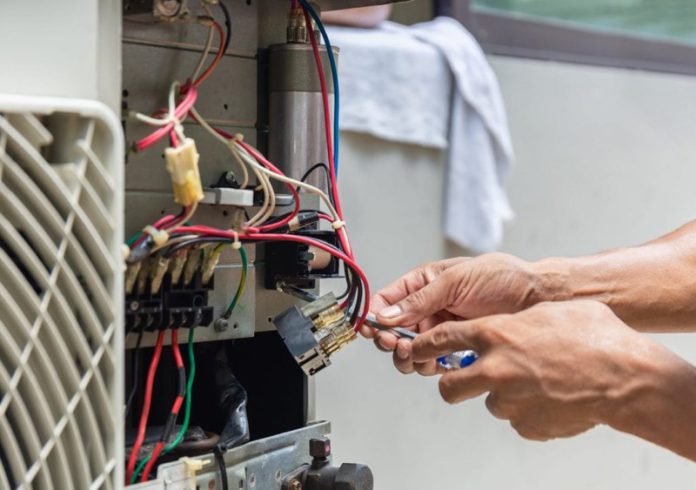 What To Look For When Searching For A Reputable HVAC Company 
When we make large investments, we tend to want to protect and maintain them the best way we can. The heating and cooling systems in a home are major components and usually represent a large investment. And it can be hard to narrow down the potential options from just a Google search.
There are so many St. Louis heating and air companies that say they do good work, but how do you really know you're dealing with the best of the best? Let's go over what to look for in an HVAC company so you can confidently choose the right one for you.
Experience
When it comes to delicate jobs like HVAC services that not only have a large investment behind them, but also determine the comfort and utility of your home, you don't want to have a technician "cutting their teeth" on your home. You need a seasoned expert working on your HVAC systems.
Of course, it may be hard for you to only find technicians with substantial experience, but you definitely want a well practiced and confident professional carrying the fate of your HVAC system in their tool belt. Place experience and knowledge at the top of the list, above price and every other factor you consider.
Ask questions like the following to get a feel for a company's experience and knowledge:
How many years of experience do you have in the industry?
How long has the company been in business?
What does the company do to make sure professionals stay current in their understanding of new technology and products in the industry?
Reputation
Companies that truly do good work and leave their customers satisfied usually have a reputation that precedes them. Most companies have references they can point you to for an assessment of the work they do, but it is important to check out external sources like:
Online Reviews
Third-Party Publications
Better Business Bureau
It is always best to work with a company that someone you know has worked with previously and can vouch for, but if you don't have that option, you should be vigilant in vetting potential service providers.
Licensing and Certification
There should be no issues whatsoever seeing the licensing paperwork for potential companies. If there is any hesitation or resistance, consider this a major red flag. Additionally, most contractors should be just as willing to share their proof of insurance with you if you ask.
For an added level of confidence, look for companies that require NATE (North American Technician Excellence) certification for their technicians. This ensures consistency across each technician in the company and lets you know the company values efficiency, knowledge, and professionalism in their workers.
Free Estimates On Equipment Replacement
You don't want to be on the hook working with a company that is overpriced or won't perform the work to your expectations, so you want to make sure you are working with companies that provide free estimates on your new HVAC systems. On top of the estimate being free, if the company tries to quote you without coming to your home and properly assessing your HVAC needs, run the other way.
To ensure you get the best performance, efficiency, and life out of your HVAC system, the size and type of equipment need to be tailored to your home's specific requirements. This requires an in-home assessment before any numbers or equipment are discussed.
Fair Pricing
While price is the driving factor in most purchasing processes, your HVAC system is unique in that there are many more important factors to consider before price. This does not mean that you shouldn't expect a fair price; reputable companies offer pricing that is fair for the scope and quality of work they perform.
The truth is, only selecting the cheapest option can lead to added cost later in repairs or premature replacement. Always get multiple estimates for the work, and while pricing should be fair and reasonable, consider other factors more heavily before letting price drive your decision.
All in all, the qualities to look for in an HVAC company aren't very much different than when searching for any other service. Each factor will hold different levels of importance to different shoppers, but the important thing is to make sure you are vetting potential companies and seriously weighing your options. Your HVAC investment should work for you for years to come, take that extra time and effort up front to ensure it does.