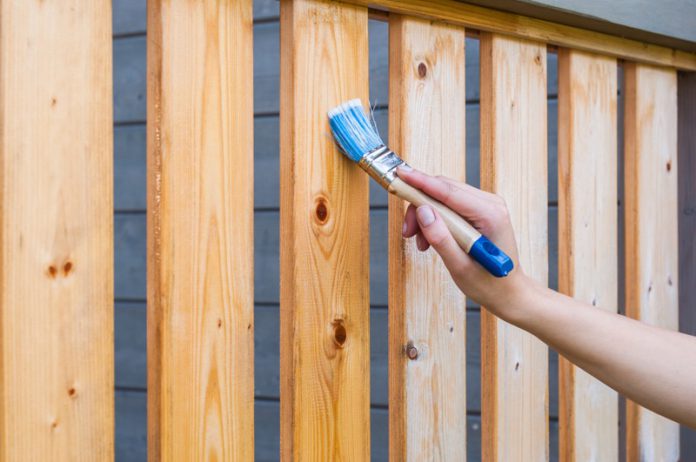 Deck railings are an important part of any deck that will protect the occupants in this area of the home. Without these railings, many hazards could potentially injure individuals through falls of varying heights. And while taking such preventative action through railing installation is often a priority for homeowners everywhere, railings also work to aesthetically improve the appearance of a deck consisting of many materials, making them an all-around compelling purchase.
To gauge how you should modify your budget accordingly when it comes to the installment of deck railings and to see if they are the right purchase for you, find out how much different deck railings cost and the factors that will largely impact the total price.
Deck railing cost per material
Much of the cost concerning deck railings is what the material is made from. Depending on the material you select, the total cost of your new railing will ultimately vary. Some of the most popular railing materials and their prices include:
Wood: a wooden railing will typically cost anywhere between $15 and $50 per foot, and the wood type you can choose is pine, cedar, mahogany, ipe, redwood, and tigerwood. Of these wooden materials, pine is typically the least expensive.
Vinyl: Vinyl railing is a bit less expensive than wood as it comes in at an average price between $20 to $40 per foot.
Aluminum: Aluminum deck railings cost between $40 and $70 per foot.
Trex: Trex railings will come at an average price of Trex, usually between $20 to $35 per foot. The types of Trex railing you can obtain can include composite and composite wood.
Glass: Glass railings can be a bit more pricey, coming in between $150 and $300 per foot.
Wrought iron: These railings are a bit pricey as well, as they are often deemed decorative railing and will cost you between $50 to $150 per square foot.
Cable: Cable railings are in the middle range regarding price, where they fall at an average of $60 but can also be as high as $200.
Paid labor vs doing it yourself
A major factor in railing price is whether you hire a professional to install the railing securely or if you opt to do it yourself. It is obviously less expensive to install a railing structure onto your deck, albeit much more difficult. When you undertake an installation project yourself, you are much more liable to make mistakes that can minimize the overall quality of the deck unless you have a considerable amount of experience or helping hands to contribute to the installation. Special tools will also be needed when working with a specialized material, like wood, which gives you more of a reason to hire paid labour. If you hire a professional to install your deck railing, it tends to cost anywhere between $40 to $70 per hour, depending on the experience and background of who you choose to hire.
Permit costs
Your railing costs will also hinge on how much the building permits will be priced. Overall, this price won't prove to be a considerable addition to the general costs as they will amount to a mere $20 to $30. Still, you should discuss with a professional to learn more about the rules, regulations, and costs of general building permits before attaching railings to any fixture on your property.
Other factors
Many other factors will contribute to the price of the railing you intend to install onto your deck. Some of these considerations can include:
Location: where your home is, and the deck is located will contribute to the cost as the prices of professionals can either be extensive or rather affordable depending on where you live and how far out the professional you hire has to travel. To acutely assess the quotes the professionals in your area are offering, compare and contrast each price and carefully weigh your options.
Size of the deck: Your deck size will clearly depend on how much railing is needed. If you have a sizeable deck that will require an equally extensive railing, professional labour will take longer and will increase the total cost, as well as the increasing square footage of the materials you purchase, which will inflate.
Age and quality of deck structure: if you are looking to replace an old railing with a new one, you should expect to pay a higher price as you'll need to extract the older railing, which will take time and money.