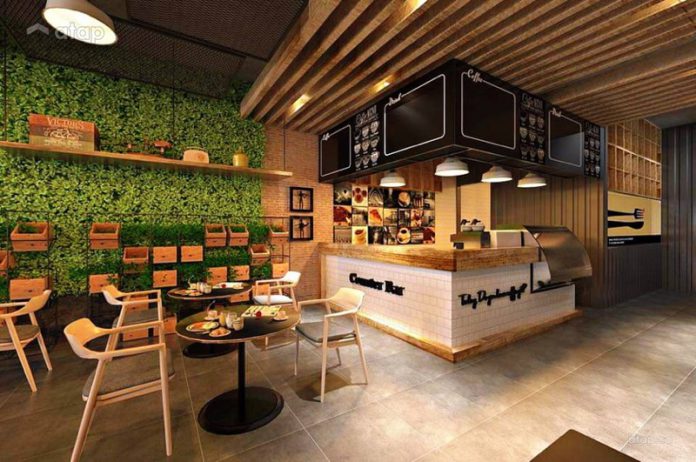 It is exciting to start a business, but then it eventually comes to the money concerns and this is where proper budgeting is required. If you are looking to set up your cafe business and are wondering what it will cost you, then you just landed on the right article. The first thing you want to do is to decide on the type of cafe you want to own and your target audience for the business.
This will help you in making a budget for the business, and will most likely save you from unnecessary future expenditures. There are different types of cafes, each requiring different levels of funding. You could set up a Coffee shop where customers sit and enjoy their coffee or a coffee kiosk that is more of a grab-and-go coffee shop. Having this in mind you will be able to decide whether there is a need to budget for a large facility for your customers or you just need somewhere small to start.
So, without further ado, here are some of the factors that will determine your budget for a new cafe.
Your business location
While setting up a business, location is a key factor in determining sales and the general growth of the business. For your cafe business, you want your store to be located somewhere accessible to customers. Likewise, it should minimize costs while allowing you to maximize your income. There is a lot to spend on, so allocating so much on location may affect your budget for other items. Also, choose a location with less competition. Cafe business is popular so you may have to deal with a lot of competition. For this reason, setting your cafe in a populated area may not be too ideal, since there is a likelihood of having large number of people doing the same business as you.
Size of the cafe
This is dependent on the type of cafe you are setting up. Coffee shops demand more space than Kiosks, so you are more likely to spend more on this type of facility. This is why it is important to determine what you want before you start. Also, the cafe design will contribute to the budget. Based on the complexity of the design you might spend less or more. Simple designs cost lesser than complex ones, but obviously, they both have different effects on your business. The design of your cafe may be an attractive factor for customers, especially for sit-in cafes. So while you are trying to minimize cost, consider investing a little more in design.
Equipment needed
This is one factor that demands the bulk of your capital. Cafe business runs on different machines and equipment, most of which are expensive. Equipment like refrigerators, grinders, espresso machines, cafe shopfitters, and dishwashers cost quite a lot. For sit-in facilities there is will be need for chairs and tables, restroom supplies, lighting and electrical work, and plumbing, to mention a few.
Because these machines are vital to all parts of the business they're like a must-have on your list. Luckily, you can rent your coffee equipment if you are on a low budget rather than spend an exorbitant amount to purchase them. Although this is a good way to start with little, it may not be the best for the long term. As an alternative, you can purchase already-used equipment instead of new ones. These usually come at a cheaper price.
Consider how frequently the equipment will be needed. You can create an equipment list in order of use and priority. This will help you decide which equipment you need to invest in. To cut costs, consider investing in multipurpose equipment; this will save you a lot.
Marketing
This is a crucial part of every business and could help your cafe business thrive. Marketing is needed to create awareness of your business and attract potential customers. There are several ways to do these the most common being through social media. Social media has a huge effect on business performance through ads, social networks, and blog writing with search engine optimized content.
Offline marketing used to be the norm, but now, the trends gave changed. Online marketing for your business is a good way to increase sales and brand awareness. The cost for this may vary depending on how intense you want your marketing strategy to be.
Production supplies
The best way to determine your supply is to plan your menu. Planning your menu gives an idea of the ingredients you will need as well as the equipment needed for the process. It will also help you identify local suppliers, which could get you the best prices on ingredients
It is best to avoid a huge menu at the start of your cafe as this will increase cost and you don't want to be spending too much yet. Consider serving a simple menu at first and make it unique. You can do this by spicing up your recipe a bit or offering your menu at lower prices compared to the regular; the focus here is to attract customer attention to your building. You can eventually increase your prices after this is achieved.
Also, when planning your menu, consider factors such as the portion sizing and the quality of your coffee; it is best to focus on quality rather than quantity. Customers tend to come back after tasting a good coffee.
Employee costs
If you will be hiring people to help with the job, then that is an extra cost for you. Since the business may not start raking in enough profits immediately after setup, business owners tend to cover this cost at the initial stage of the business. This will include salaries, wages, and recruiting costs for staff. You can hire a few staff at the start, then increase the number as the business expands.
Setting up a cafe requires a lot of money. And without adequate funding, you could find yourself stuck in the process. This is not to say you cannot start on a low budget, you can, but it is usually a lot of struggle. Also, to run a successful cafe business, there is a need to keep track of daily operations and sales, as this will help you make informed decisions in the business.