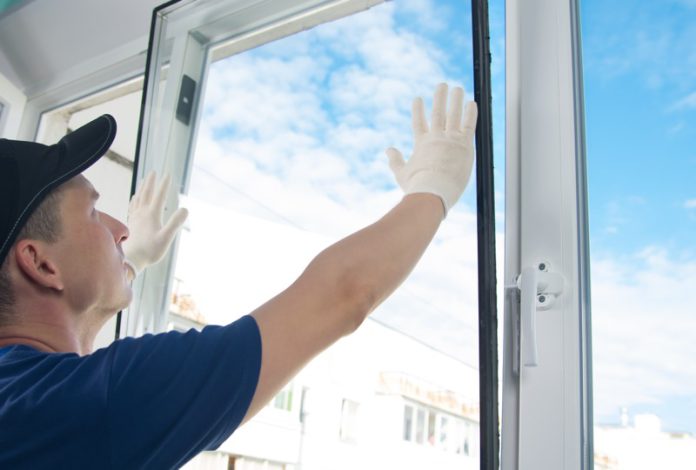 The windows in your home have two main roles – ventilation and illumination during the day. Having the right windows will be crucial in allowing natural light to enter to help cut down on monthly energy consumption. Some of the latest windows on the market are built with the latest technology, such as better energy efficiency and sound reduction, along with various features such as materials or designs available.
Some homeowners often face issues stemming from their windows. This includes old models that aren't energy efficient or can't ensure a secure seal that allows pests, drafts, and allergens to enter. Professional window installation will ensure the best outcome while enjoying the new windows' benefits. If you still have doubts, you may want to learn more here to ensure a good head start.
If you're planning on replacing your current windows, consider it a good decision if one of your main objectives is to boost the value of your property. Here are several key ways in which the installation of new windows will add value to your home.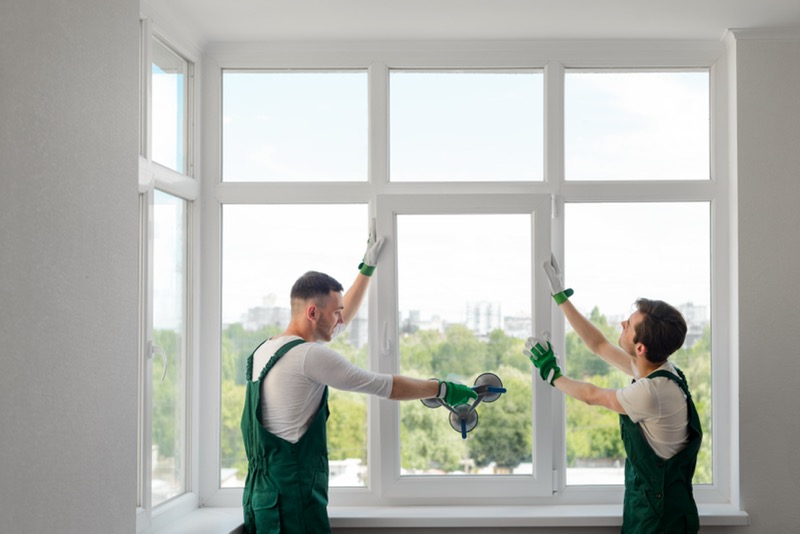 1. Improve Security And Safety
Once the integrity of your windows is compromised, like you can't lock them securely or they're difficult to open, you're putting your home's security and safety at risk. In such scenarios, it allows easy access for burglars and poses a hazard if a fire occurs.
It may be time to switch to new windows to ensure better security and safety for your home. Some of the latest models on the market are made of wood, vinyl, or fiberglass, which boast better aesthetics and overall functionality. Most of the latest windows are also equipped with better security features, including the latest locking systems and sensors.
2. Boost The Energy Efficiency Of Your Home
One of the key ways in which new windows add value to your home is by improving overall energy efficiency. The installation of new windows will greatly help minimize wear on your home's cooling and heating units. In the long run, it allows you to save on your monthly utility bills. The ideal approach is to look for ENERGY STAR® certified windows since they help reduce utility costs, improve overall comfort in your home, and protect the environment.
Materials such as vinyl, wood, and fiberglass are available in energy-efficient models. If you go for wood windows, it's a natural material boasting low-level conductivity. In simple terms, it allows minimal heat transfer and has naturally insulating properties.
The vinyl windows comprise several insulating air chambers that effectively maintain the ideal temperature in your home, keeping it warm during winter and cool during summer. As for fiberglass windows, the material is capable of enduring extreme temperature fluctuations, making it a suitable choice for those living in areas with diverse weather conditions.
3. Limit The Entry Of Dust And Allergens
Modern windows boast a highly secure construction that effectively keeps allergens and dust out of your home. Some of the models you're likely to find are built with glass blinds and shades in between the glass.
If you have family members with allergies, switching may be a worthwhile investment. The windows work by reducing the number of allergens entering your home and cutting down the time you'll spend cleaning the window coverings.
4. Level Up The Curb Appeal Of Your Property
Giving your home new windows is an effective way to boost curb appeal. This leads to an increase in the overall value of your home, especially if you plan to sell it in the future.
Installing new windows can significantly boost the aesthetics of your home, both inside and out. Nowadays, you can choose from an array of wood, vinyl, or fiberglass windows in various interior and exterior finishes. You can conveniently coordinate the windows to match the theme and style of your home.
If your windows are starting to look outdated or showing signs of deterioration, consider installing new ones. Updating the exterior of your home with the help of new windows will give its value a good boost.
5. Prevent The Entry Of Drafts
Once you notice a cold draft coming from one of the windows in your home, it's a clear sign that a replacement is necessary. Generally, it's a sign that the window seal can no longer ensure a secure closure. Once the seal deteriorates, expect a decline in your home's energy efficiency.
Aside from the increased utility bill, a damaged seal will allow air to move into the window panes, resulting in condensation. Sadly, allowing condensation to form increases the chances of mold and mildew formation due to moisture. If you overlook this issue, it can cause further damage to the home, resulting in structural damage over time.
Installing new windows is the ideal solution if several windows have deteriorating seals. Consider it a worthwhile investment to maintain an energy-efficient home. In the long run, it helps boost the overall value of your home.
Final Thoughts
Windows play a crucial role in the overall aesthetic appeal and your home's energy efficiency. If you find issues with your windows, consider getting a replacement. With the increasing choices of energy-efficient windows on the market, you'll surely find the right one for your home. Having new windows is a good investment and it also adds value to your home.