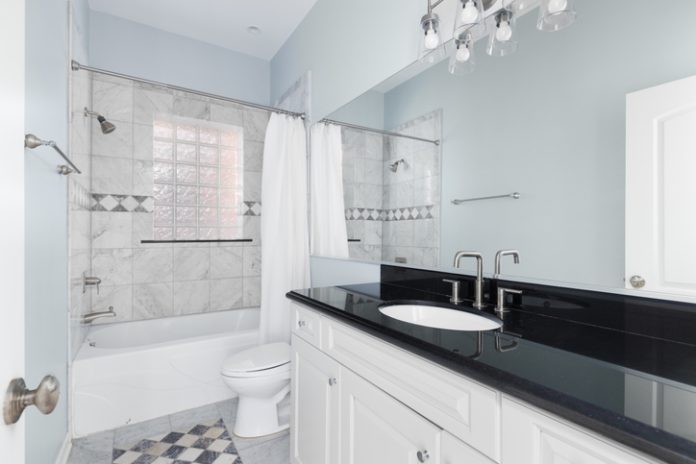 Are you thinking about renovating your bathroom? As one of the most utilized rooms in the home, you want your space to be a clean, spacious and functional area that provides you with a sense of comfort and relaxation. This room is so much more than where you do your morning routine; it is where you retreat to after a long, tiring day. This article will discuss five major benefits of bathroom renovations and how improving and updating the space can add significant financial value and personal satisfaction to your home!
Increase Property Value
Bathroom renovations are an excellent way to add financial and real estate value to your home. Not only do they increase the aesthetic appeal of the house, but they also can make it easier to sell in the future. Whether you are looking to upgrade your existing bathroom or completely renovate it, there are plenty of ways to add value to your home. By making changes such as upgrading fixtures, installing new flooring, adding storage space, and improving lighting, you can ensure that your bathroom is up-to-date and attractive to potential buyers. With a few simple changes, you can increase the overall value of your home and make it more appealing to buyers in the future.
Improve Functionality
Bathroom renovations are a great way to improve the overall functionality of your space. From small renovations to complete overhauls, investing in practical additions and organizational tools can give your bathroom an entirely new look. For example, you could add a new vanity, upgrade the fixtures, or even install a new shower! Additionally, your renovations could include the installation of storage cabinets and shelving units, so you can have the proper space to neatly tuck away your everyday items, such as perfumes, medications, hair brushes, and more. In doing so, you improve the overall appearance of your bathroom, making it free of clutter and easier to clean!
Enhance Appearance & Aesthetic
As one of the most important rooms in any house, you want the overall aesthetic of your bathroom to match your personal style and the rest of your home! Depending on your dream outcome, you can get creative with this space. Whether you want to install new fixtures, modernize your existing appliances, or enhance the existing infrastructure, the options are endless. For example, adding accents like colourful wallpaper, tiles, and new lighting can instantly transform your room into a beautiful and inviting space. With careful planning and thoughtful execution, your bathroom renovation project can bring years of enjoyment while increasing the value of your home.
Maximize Your Space
Another way to add significant value to your bathroom is to find efficient ways to maximize your space. Whether your bathroom is large or small, there are numerous possibilities with home renovations that are tailored to meet your specific needs. For example, suppose you're not looking for a complete renovation overhaul. In that case, you could declutter the items on your countertops by installing a medicine cabinet, selecting larger flooring tiles to expand the space, or adding new lighting fixtures that enhance and brighten up the room. On the other hand, if you want to undergo the full remodelling process, you could expand your bathroom by adding space from an adjoining room. With a greater area to work with, you could install a larger bathtub, upgrade your shower, or add aesthetically pleasing furniture and accessories.
Create a Relaxation Oasis
At the end of a long day, when you're craving a warm bath and some peace and quiet, your bathroom becomes your calming destination. However, if you don't love the overall atmosphere or aesthetic of the room, it can be difficult to truly settle into your space. With various small or large bathroom renovations, you can make your dreams of a relaxation oasis reality. Perhaps you want to add a larger bathtub and improve your current shower or declutter your space and create a minimalistic environment; minor and major additions and changes can completely transform the space and make it your new favourite room.
Final Thoughts
In conclusion, investing in bathroom renovations is an extremely valuable endeavour. Whether you are looking to completely transform your space or add in a couple of organizational and aesthetically pleasing appliances, there are numerous options to choose from. By utilizing home renovation contractors, you can take your bathroom space to the next level and add immense value to the room for years to come.