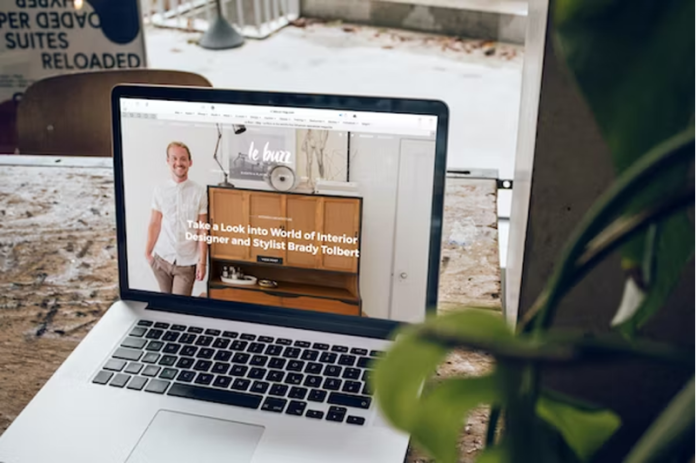 A well-designed website is essential for any construction company looking to establish a solid online presence. Your website serves as the virtual face of your business, making a lasting impression on potential clients. Following the latest design best practices ensures your construction website stands out in 2023.
Tips for Creating a Construction Website Design
Several vital considerations can significantly impact the effectiveness of a construction website. By implementing the following tips and techniques, you can enhance the overall user experience. You get a platform to showcase your company's strengths and increase your chances of attracting and converting leads. Here's how you can make it happen for your site.
Introduce Your Company
Ensure you provide a clear and concise introduction to your construction company on your website's homepage. Highlight your company's values, expertise, and unique selling points. This will establish trust and credibility with visitors right from the start.
Add short company information, including your team and how the company started. The idea is to provide your target audience with a connection. Keep in mind that clients will work with companies that are familiar to them.
Invest in Dynamic Design
Opt for a modern and visually appealing design that aligns with current web design trends. Static websites don't provide an appealing user experience, making them more likely to bounce and look elsewhere.
Incorporate high-quality images and videos to showcase your past projects and demonstrate your capabilities. Utilize a responsive design that adapts seamlessly to various devices, ensuring an optimal user experience across desktop and mobile platforms.
Focus on Navigation
Ensure your website has intuitive and user-friendly navigation. Keep the menu structure simple and organized, making it easy for visitors to find the information they need. Once your website visitors feel lost, they can immediately lose interest.
Implement clear calls-to-action (CTAs) that guide users to contact or explore your services further.
Showcase Your Achievements
Display your company's achievements, awards, and certifications prominently on your website. This helps build trust and reinforces your expertise in the construction industry.
You can also do this with a dedicated portfolio of completed and ongoing projects. Once people see that your construction business has these accomplishments, it's easier for them to build that trust.
Highlight Your Services
Create dedicated sections or pages to showcase your range of construction services. Clearly outline the scope of each service and provide compelling descriptions accompanied by relevant images or videos. This allows potential clients to understand the breadth of your expertise and choose the services that meet their specific needs.
Provide Social Proof
By including testimonials from satisfied clients, you showcase real-life experiences and positive feedback about your construction services. Testimonials are powerful endorsements, demonstrating your company's ability to deliver quality work and customer satisfaction. When potential clients see positive testimonials from others who have worked with you, it instills confidence and reassurance.
Incorporating reviews and ratings can further strengthen your social proof. Positive reviews from independent platforms or well-known review websites provide objective feedback about your services. Displaying ratings or awards you have received showcases your company's excellence in the construction industry.
Displaying the logos of notable clients or projects you've worked on is another way to enhance your social proof. When potential clients see recognizable brands or prestigious projects associated with your company, it adds prestige and trust. It demonstrates that your construction services have been sought after and trusted by reputable organizations.
Give Your Contact Details
Ensure your contact details are easily accessible on every page of your website. Include a dedicated contact page with a contact form, phone number, email address, and an address. Consider implementing live chat functionality to provide immediate assistance and capture leads effectively. These chatbots allow you to provide quick and timely responses to potential clients.
Key Takeaways
Following these construction website design best practices for 2023 will create a powerful online presence. These components effectively communicate your company's professionalism, expertise, and capabilities. This will help attract and convert more clients in the competitive construction industry.
Introduce your construction company and establish trust from the start.
Invest in a visually appealing and responsive design that aligns with current trends.
Optimize navigation for easy user access and clear calls to action.
Showcase your company's achievements, certifications, and client testimonials.
Highlight your range of construction services with compelling descriptions and visuals.
Incorporate social proof through testimonials, reviews, and notable client logos.
Make your contact information easily accessible, and consider implementing live chat functionality.