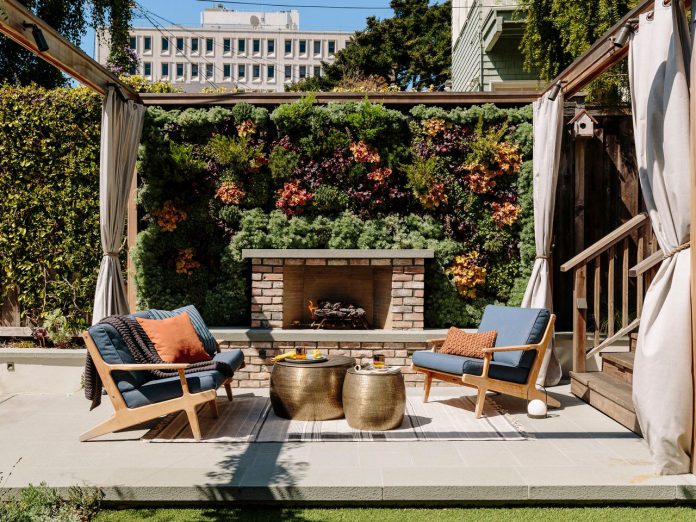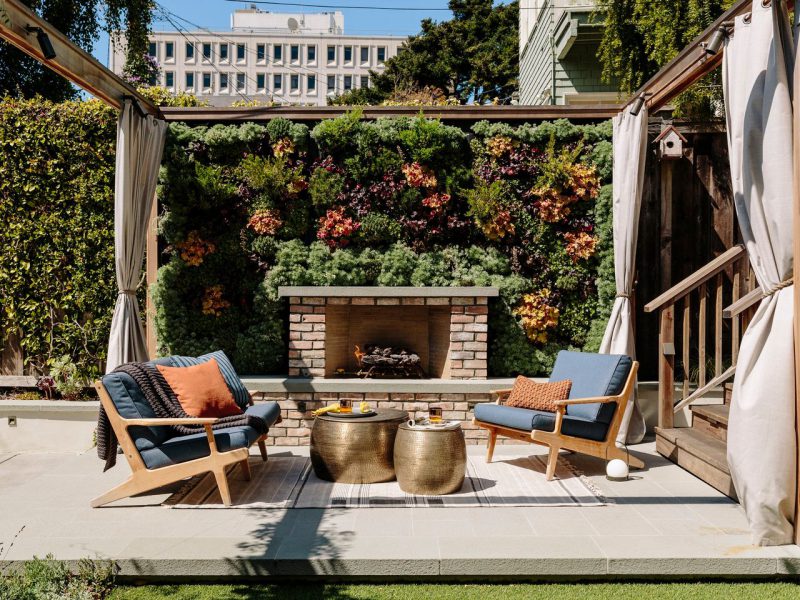 If your home has a spacious backyard or front yard, consider yourself lucky. Nothing is more fulfilling than enjoying a weekend afternoon in your cozy and appealing outdoor space as you sip on your favorite drink and enjoy the cool breeze while reading a book. It gets even cozier if you have a properly designed outdoor area and consider upgrading your patio.
More often than not, you may find that you are not utilizing your outdoor space to its maximum potential. This could be due to extreme weather conditions, or factors revolving around comfort. These are among the many reasons homeowners install patio covers these days. In this piece, we shall look at a few ways patio covers can benefit your outdoor space.
1. They Protect Your Outdoor Furniture
Over time, outdoor furniture tends to fade and sustain damage. This is due to the long exposure to fluctuating levels of weather elements like heat, humidity, and moisture. You are left with faded, pale furniture, which impedes the beauty of your exterior space. Heavy rains can soak your cushions and throw pillows, eventually causing damage. Patio covers can help protect your outdoor furniture and improve longevity. This is one huge reason to consider covering it up.
2. Save Money and Energy
With a patio cover, your furniture and other items in your outdoor space will last longer. You will save the money you would have spent on repairs, repainting, and replacement. In this case, patio covers help protect your investment. They also spare you the frustration and exhaustion of having to move outdoor furniture to and from your patio. Besides, you may not have to crank up the AC on those warm days, which will benefit your utility bills.
3. They Boost Aesthetic Appeal
Apart from acting as an extension of your home, a covered patio showcases its elegance from the outside. By choosing a cover that blends perfectly with your décor, a masterpiece will be created. This added appeal increases the worth of your home. If you decide to sell it, the added beauty can compel a buyer into making a purchase.
4. Enhanced Comfort
Nothing feels good like basking in the sun while enjoying a cool breeze. However, intense heat and UV rays take a good feeling away. Patio covers block the extreme rays from the sun, hence keeping the place cool. They can also help protect the occupants from the rain, keeping your space comfy. Better yet, these awnings are available in a wide range of options to choose from. As highlighted by the folks at City Seamless PZatio Covers, some of these include freestanding, insulated, solid, lattice, and combination patio covers. If you need extra comfort, you can always install fans. This translates to a good time for you and your friends in case of an outdoor party.
5. Increased Space
By having a cover, you are making an extension of your living area. This space comes in handy when you have adrenaline-filled kids. You can add a porch swing, a gaming console, or a play area. With this, you will not be yelling your lungs out when the children play in the living room. In addition, it acts as an entertainment spot for visitors. This means even when the living room is messy, you have a place to entertain unexpected guests. If it is big enough, you can add an extension of the kitchen and dining area.
Finally, your patio usage doesn't have to be restricted to weather-friendly days only. If it's well-covered, you can enjoy your patio almost all year long. You can even extend your outdoor activities like game nights, fake camping, and parties into the night as long as you invest in patio lighting. As a homeowner, the above are just some of the incredible benefits you can get from patio covers.