Roohome.com – Are you still confuse find the bedroom decorating ideas that can make your room be more interesting and cozier? You need to take a look at these 6 bedrooms concept from the famous designer that applies the dark interior style. All the furniture and feature that fill the bedroom looks so calm and quiet. It creates the atmosphere that relaxing for resting time. There is also some accent that elegant and decorates it beautifully.
Dark bedroom theme, design, and decoration by Mauricio Machado
Mauricio Machado creates the relaxing bedroom with the dark color scheme like black, gray, dark purple, and brown. All of them are the perfect color combination that successfully produce the quiet feel that so relaxing. You will not find lots of decoration here, the elegant lamp decoration and the right color combination decorate it naturally.
The designer divides the bedroom with the dressing room that completes the masculine wardrobe design. Actually, the dressing room not too large, but, the mirror decoration give it reflection, and make it looks wider. It is perfect for people who want to get the complete space in their private room.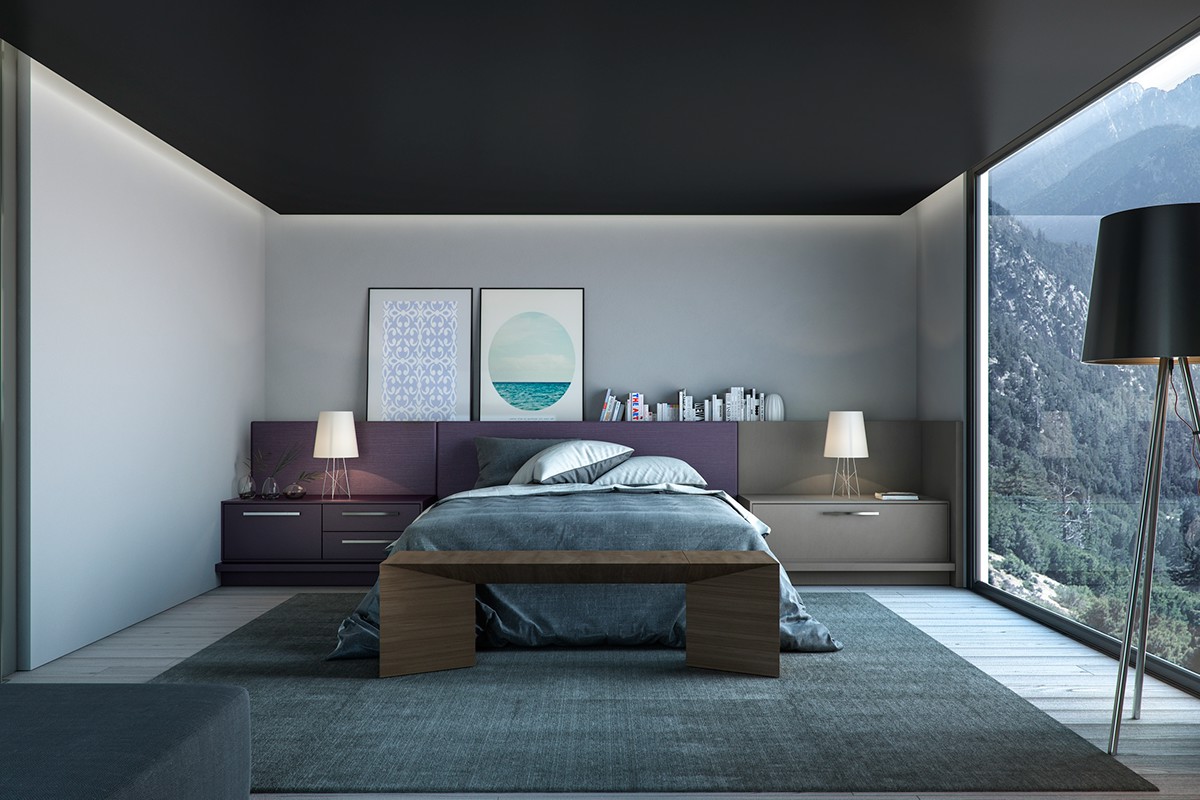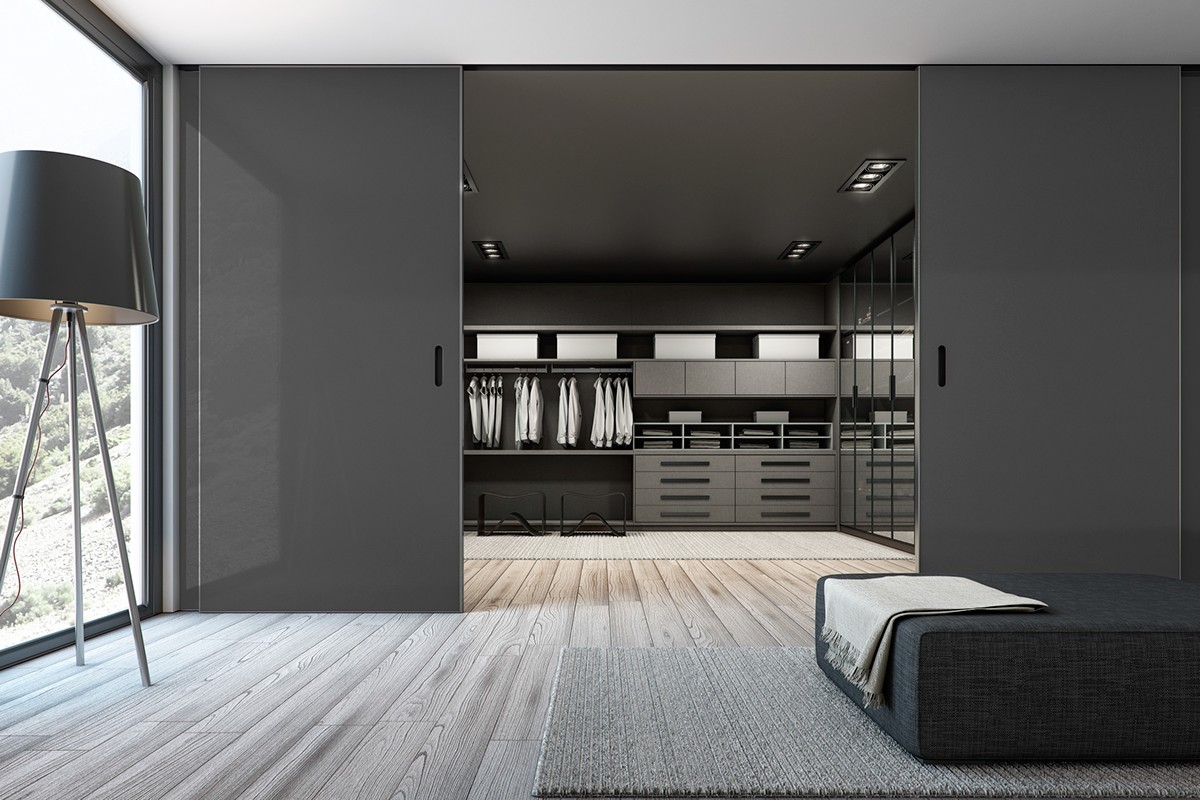 Small bedroom decorating with dark interior style by LOGOVO Design Group
This small bedroom was designed by LOGOVO Design Group. It looks so classic but still cozy for resting time. All the furniture applies dark color shades. It also completed by the classic decoration like a statue and old mirror design. There is also a small window that can give a natural light for its space.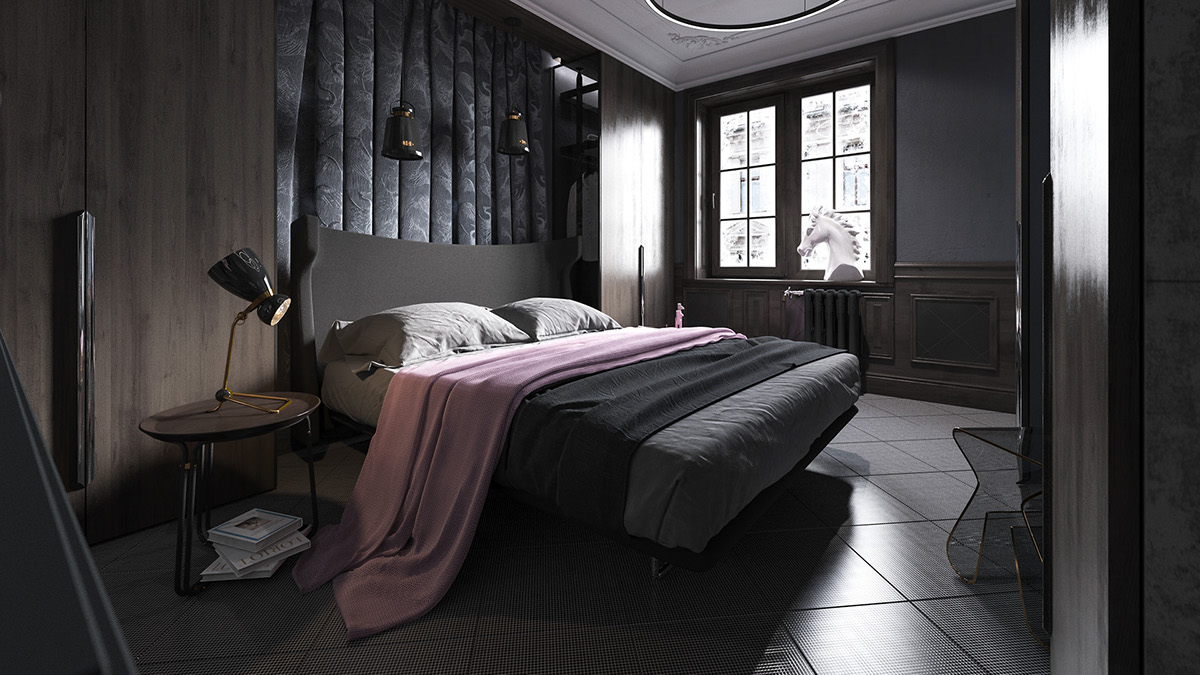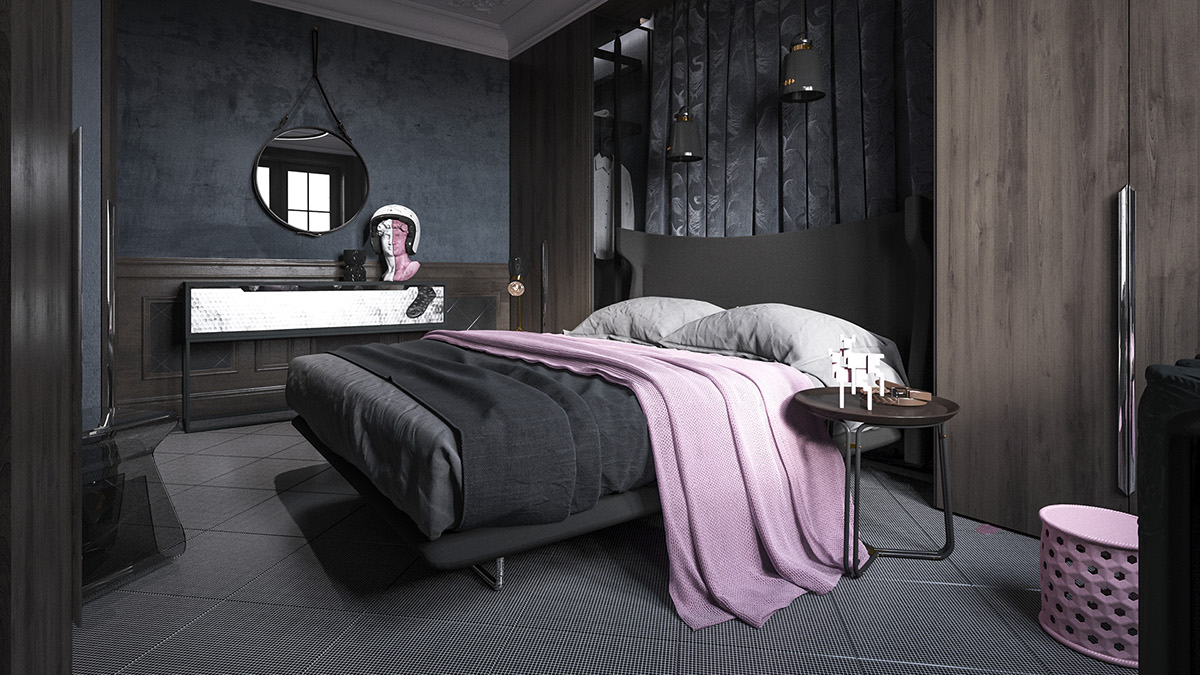 Dark bedroom decorating ideas by aTng 糖
The third dark bedroom decorating ideas looks so elegant in their simplicity. There is not lots of decoration and color combination. It makes the room create the silent and quiet feel naturally. We can see the minimalist concept that designer applies by the bed furniture that does not wear frame anymore. But, it makes the room looks more interesting and cushioned.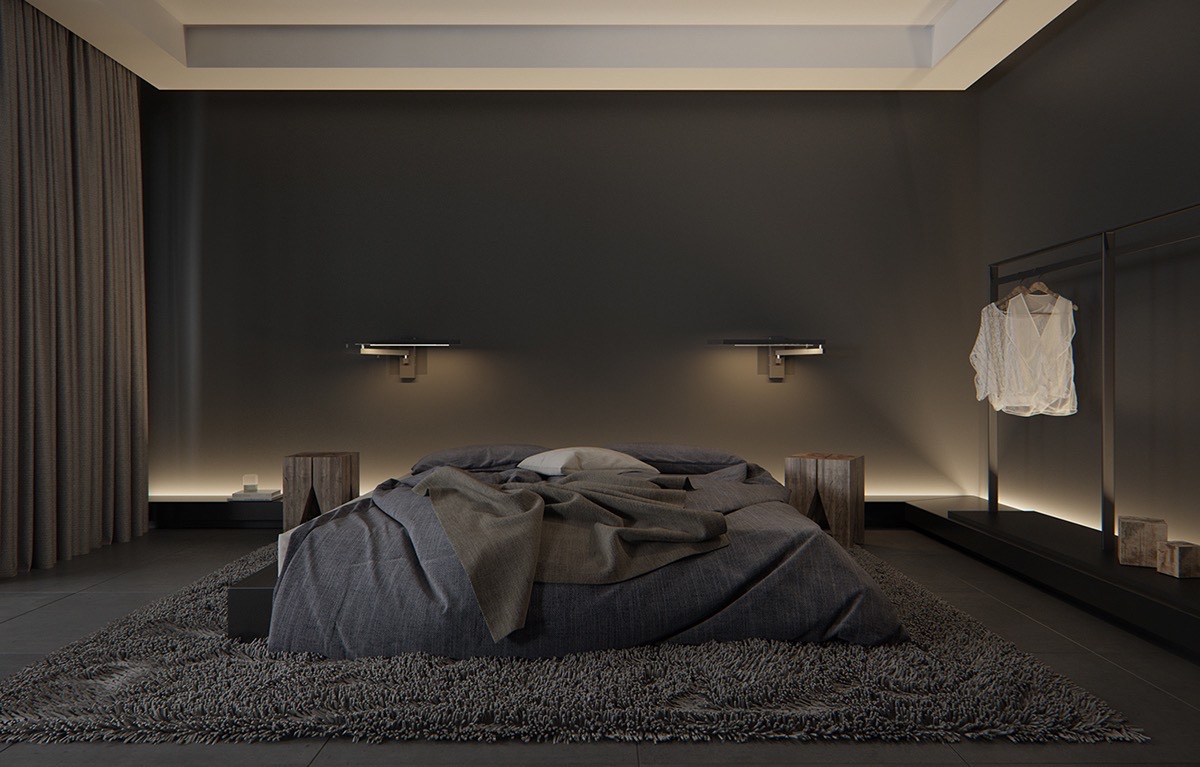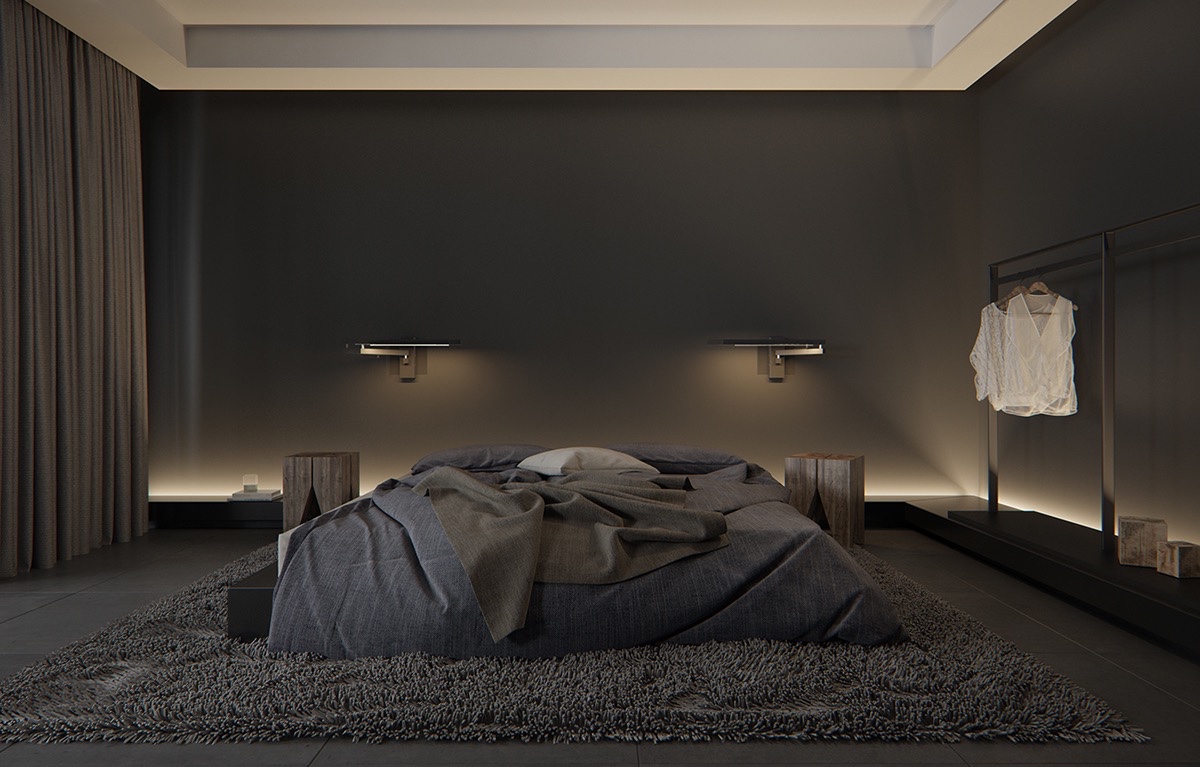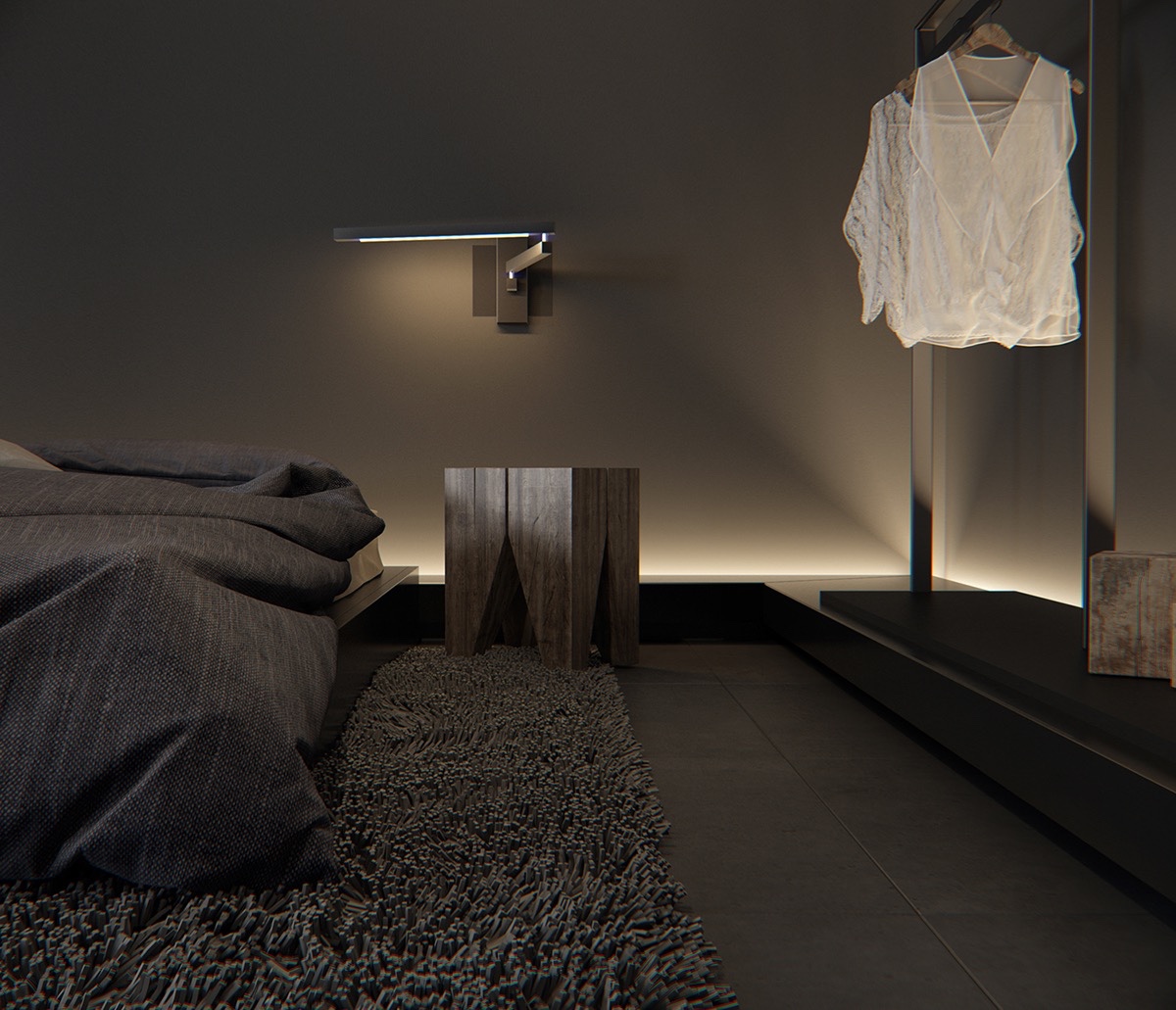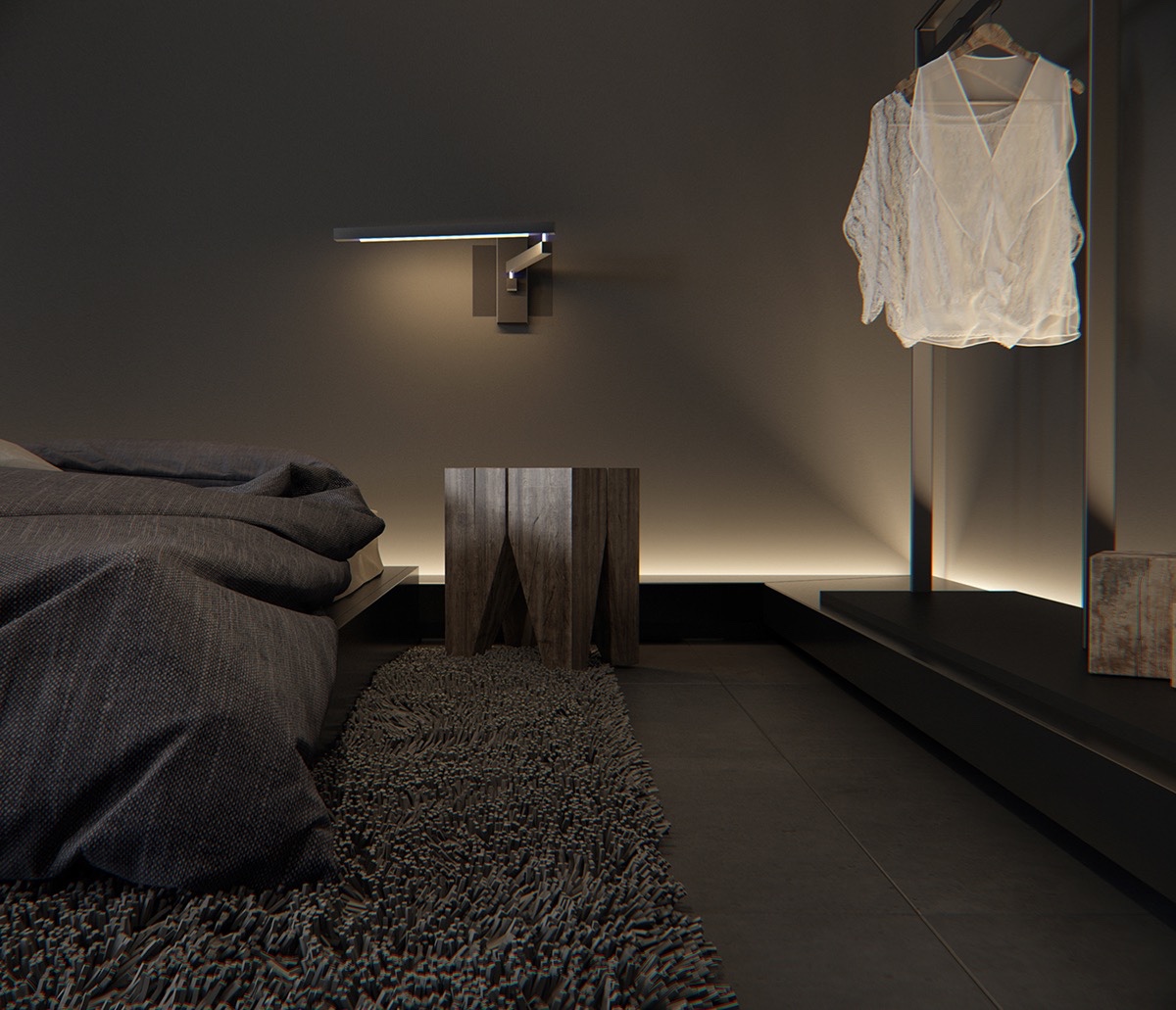 Wood bedroom decorating idea by Anna Kolezneva
The wood bedroom furniture will help you support the classic and vintage side of a room. You need to see the awesome design below. Totally, it does not show the dark shades, but it able to create a quiet and comfortable feel.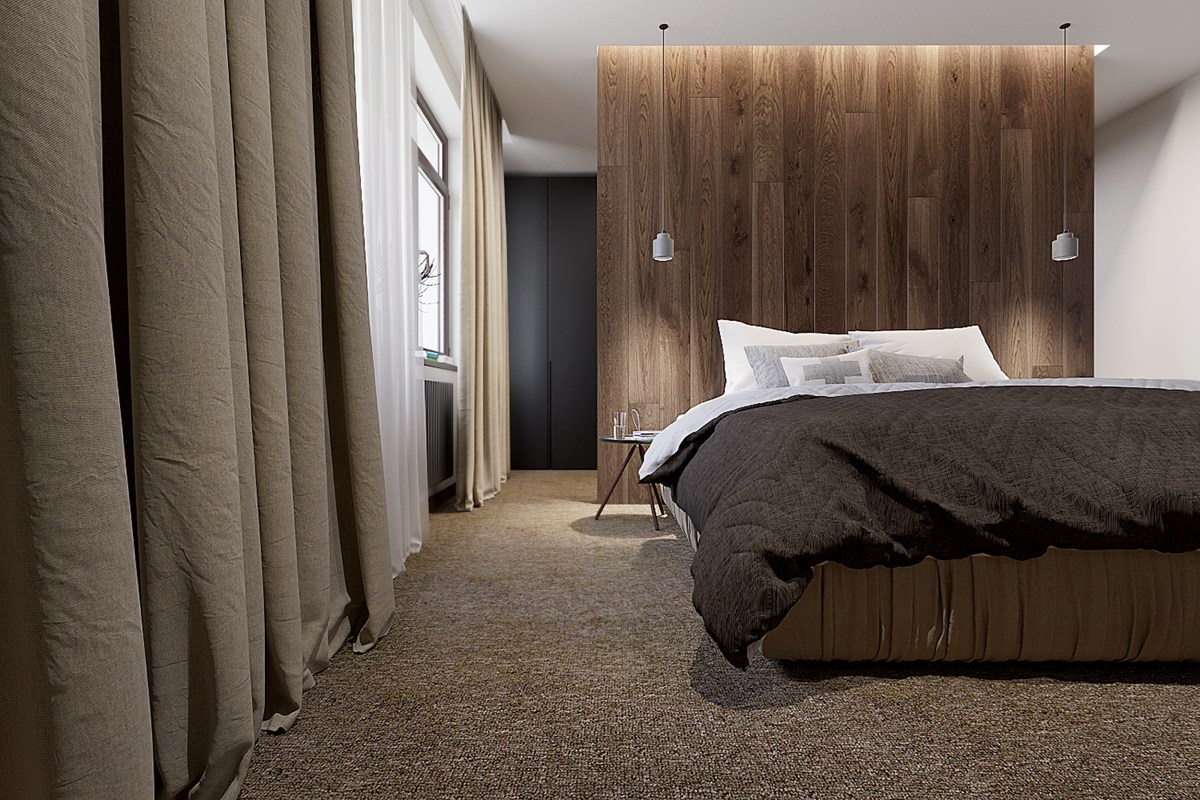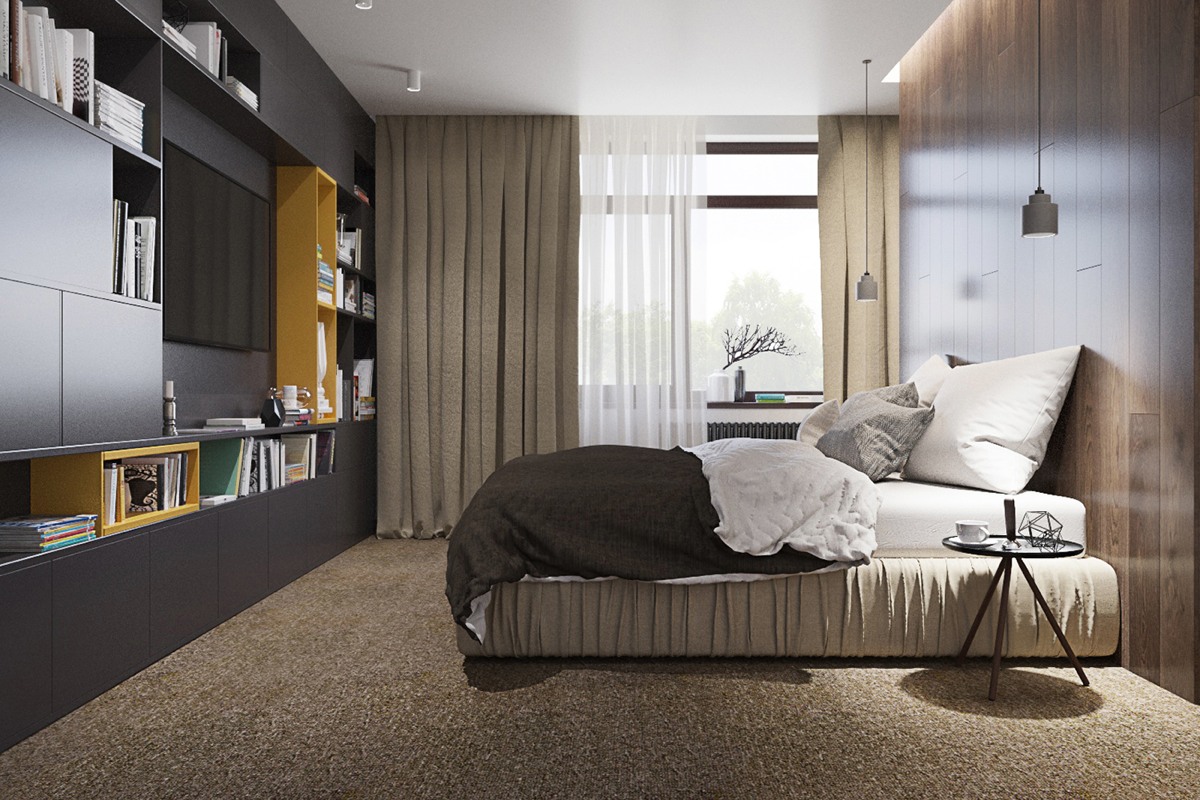 Dark bedroom design style by KUOO Architects
What can we do for decorating dark bedroom? We can play with the lighting decoration that will support your theme strongly. The use of it determines the beauty of a room. So, if you do not want to apply lots of lighting decoration, you will be better to apply a large window set.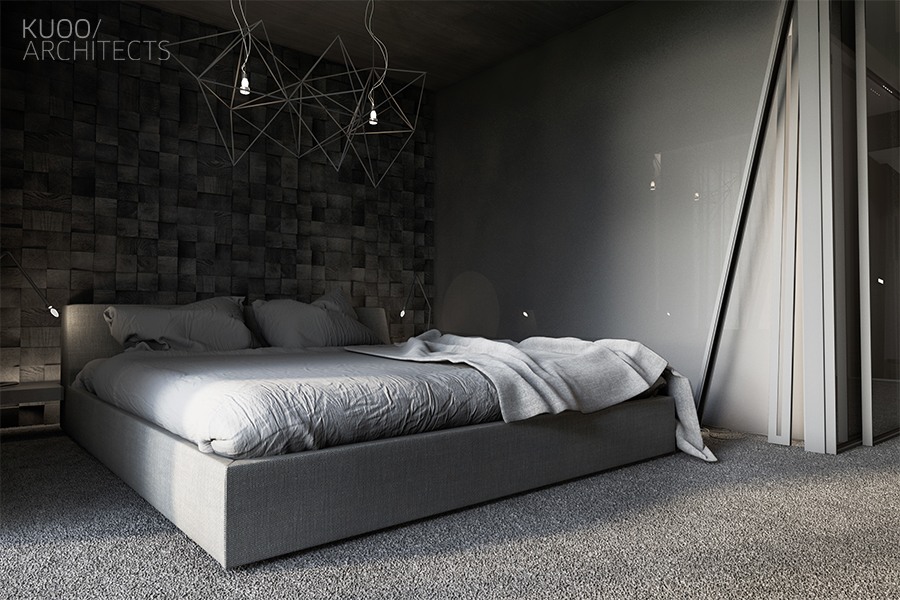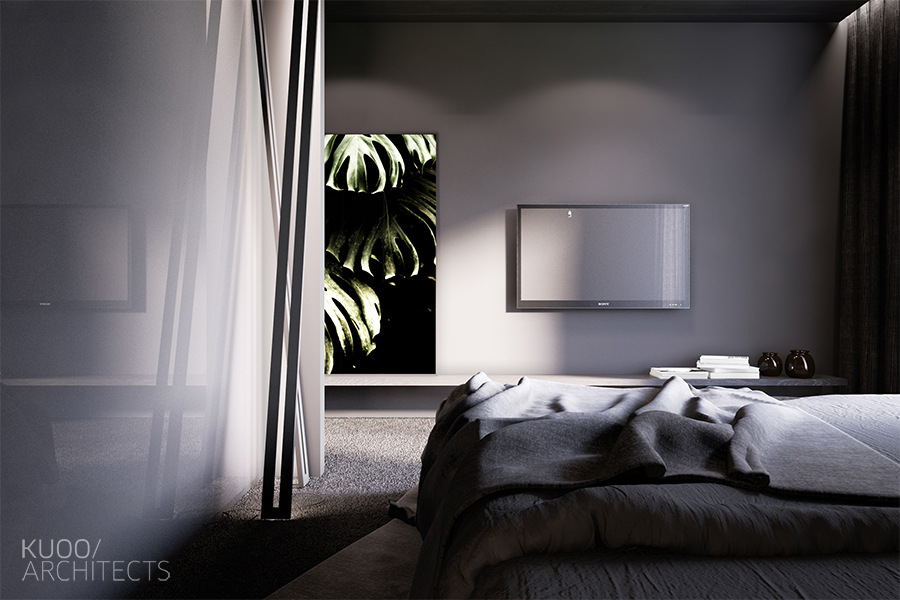 From these dark bedroom decors style? Which one do you prefer?