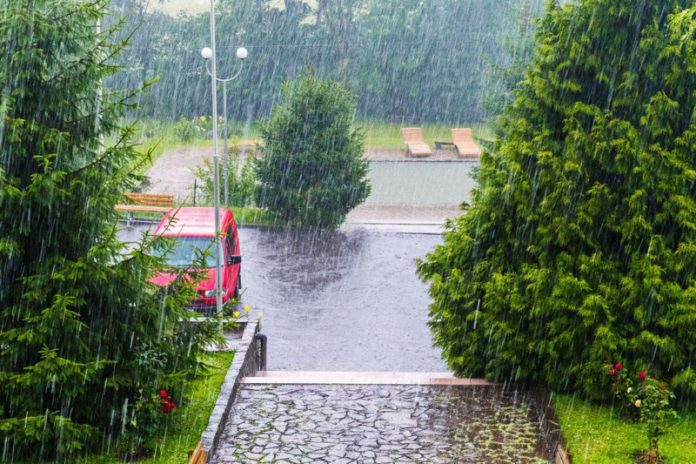 Stormwater can be a pain for your home if you are not able to adequately drain it. It can be a pollutant as it carries things like fertilisers that it encounters on its path, and therefore needs to be taken care of quickly and efficiently. But, who is responsible for stormwater? Down below, we're going to be taking a look at who is responsible for this nuisance in the various areas of Australia, so keep reading if you would like to find out more.
What is stormwater?
If you have often wondered what is classed as stormwater then this is the runoff from days where there is heavy rainfall. Stormwater is different from rainwater though, this is the water that falls from your roof into your guttering system. Stormwater will run from your gutters and down your drain pipes. It may also make its way down your driveway and into the public drains.
The stormwater that ends up in the drains will go through a different system to the sewage in Australia. This is because the stormwater makes its way back into the oceans. It is essential you stay on top of your stormwater responsibilities by knowing who is in charge of what.
Responsibility for stormwater drains by State
If you reside in Australian Capital Territory then the city service is responsible for managing all aspects of stormwater. They will also manage the planning of new constructions.
It is the job of the New South Wales local councils to take care of stormwater if it is on public lands. This includes places such as parks or roads, and does extend to private landowners who pay a levy. Paying this levy ensures that the local council will take action if there is stormwater causing issues on your property.
In Queensland, everything on your property is your responsibility. You must maintain all of your stormwater drains, pipes, downpipes, pits, and gutters on your own without any help from the government. However, the local council will then take it from there, taking responsibility for everything else.
In the Northern Territory it is once again all down to the local councils to manage the installation and replacement of stormwater drains and any issues that arise from this.
If you live in South Australia, the Stormwater Management Authority says that the responsibility is split between the state, the local government, and the landowner. The general idea here is that if it's on your property, you have to take care of it, but if it's on public property, someone else will sort it.
If you live in Tasmania then the stormwater drains and drainage system are all issues for the local council to deal with. However, if there is a problem with sewage involved then this is down to TasWater to fix.
Victoria ensures that the responsibility is shared between the property owner and the local municipal councils. The landowner is responsible for your own pipes and drains, and nothing else further than this.
In Western Australia stormwater management roles will be decided by the Department of Water. The local governments are generally in charge of the management and maintenance of drainage networks.
If you are in one of the territories in which it is down to you as the property owner to take care of all stormwater issues, then you can call a licensed plumber to give you advice on how to do this effectively. Get in touch today to get the process started.